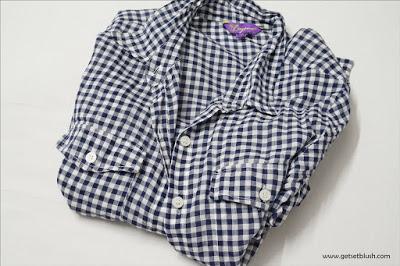 Clothing Haul ft Limeroad.com
Shopping is easy and makes me feel so good. I used to like visiting the shopping malls for my clothes shopping because I can actually try on clothes, feel the fabric and check the fitting. I seldom exchange my clothes and I totally think the whole process is a stress buster and fun. But now things have been changed, in many ways. Now I cannot really invest my time in visiting a mall as I find it really disappointing in the end. I do not like the fact that there is a huge crowd in every place that I used to shop earlier. I need to waste time at the trial room, at the cash counter and during the SALE season just the whole process is too irritating. Thankfully, most of the online websites have almost the same sort of sale DURING the sale season. But what if you want to shop for less price in the off sale season? Well, I have an answer now. It is the LIMEROAD.
Limeroad can be downloaded on your mobile for quick shopping experience in your palm. I have shopped from them earlier and I always wanted to shop from them again whenever I get a chance to. In this haul, I would like to show you what I got.
I have got three very unique pieces. Very different from one and another.
Before getting into my haul, I would like to tell you my experience with the website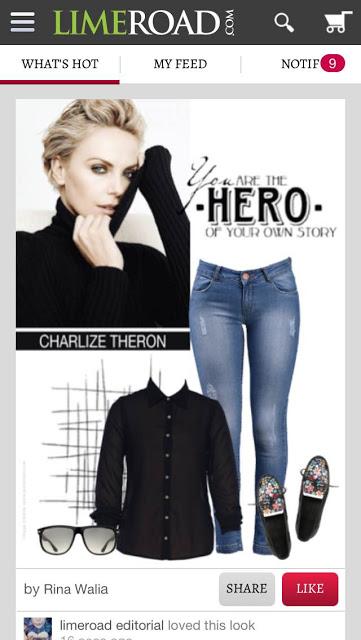 Clothing Haul ft Limeroad.com
So, this is how the Limeroad mobile app look like. The above one is the home page and it is usually filled with all the interesting scrapbook made by fellow fashion enthusiasts. This actually made me buy few things because this gives me an idea of how to style etc.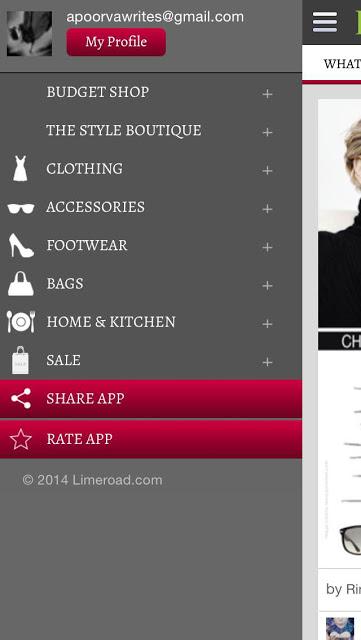 Clothing Haul ft Limeroad.com
When you swipe to your right, the left side gives out the tab consisting of all the options should I say filters. They also have My Profile tab where you can check and edit all your personal stuff which includes your orders,passwords,credits,addresses etc.
Here is my Haul
1.Printed sleeveless elastic waist georgette maxi dress
I was wanting to buy a maxi for so long! But I wasn't sure on how it would suit me so I thought I would give it a try with a simple maxi dress.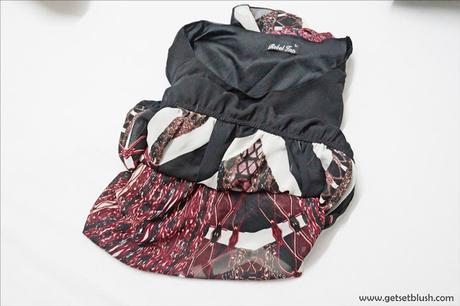 Clothing Haul ft Limeroad.com
2. Printed Rayon Dungarees
The Dungarees are so in trend now and I wanted to own one too. This is a frock with dungarees. It makes me look super duper cute :) The color is great too. The print is fun. The cloth is thick and is perfect.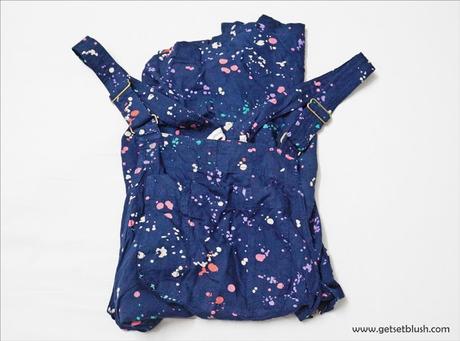 Clothing Haul ft Limeroad.com
3. Black & white Gingham Checks Cotton Shirt
I don't think my haul will ever be complete with a shirt or something boring tomboy stuff. This is more like love at first sight. The size says 36 but it is too loose on me. Still, I wear it because I loved it anyway :D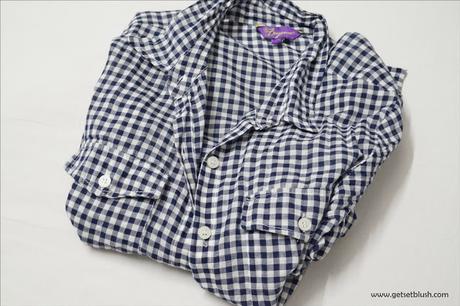 Clothing Haul ft Limeroad.com
Overall Experience:
My order came in two parts and the two orders reached me in two and three days respectively. The items were packed well and I didn't see any damage. They constantly get in touch with you regarding the order update. Easy Returns too. I had ordered a handbag before but I didn't like it so I had to return it. I just created the return request through my orders tab and everything went smooth. Got my money back in two days and I had placed a new order the next day. Overall, a very nice experience shopping from Limeroad.com
**I was given a gift voucher for certain amount and rest was paid by me.