The first review of a Clinique product on my beauty blog - Clinique's High Impact Mascara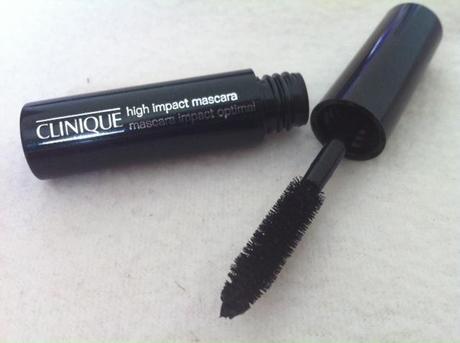 Clinique High Impact mascara
I like mascara, as a beauty blogger I love finding a great new mascara. I've had the Clinique High Impact Mascara for a while now. I recieved it as a sample size in a magazine I bought a while ago. (I forget which magazine, sorry!) I've been using it off and on for a while but haven't written a review because to be honest this mascara just isn't very exciting.
So, if you're not a mascara obsessive like me then you might wonder what I mean by not very exciting?Well an exciting mascara is one that works wonders for your lashes. An exciting mascara makes lashes appear longer, volumised, curled and transfors your average lashes into the lashes you knew they had the potential to be!! The Clinique High Impact Mascara isn't one of these mascaras.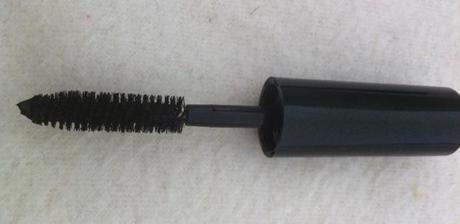 Clinique High Impact mascara sample sized wand
The Clinique High Impact Mascara comes with a large, fiber wand, which I usually really like. It is big enough to coat the lashes well but also allows you to get the small lashes in the corner of the eye. The mascara is also a good consistancy.It is a little on the wet side and it is easy to transfer it to the eyelids and under the bottom lashes but no more wet than a lot of mascaras. Despite the promising first impressions this doesn't result in a good mascara.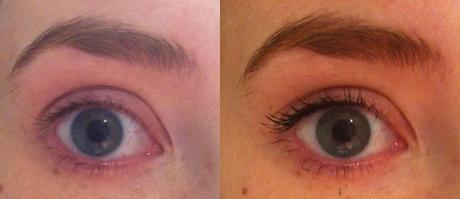 Left: No mascara                                Right: Clinique High Impact mascara
For me the clinique high Impact mascara fails to have much impact at all. Yes it coats the lashes but it doesn't add anything spectacular to the length or volume. My lashes look very lasck luster after I've applied this. If I had paid £16 for this mascara I'd feel very let down. I'll stick to my George Volume Lash Mascara for £2.50.
Follow me on: Twitter - Hello Cotton - Blog Lovin'