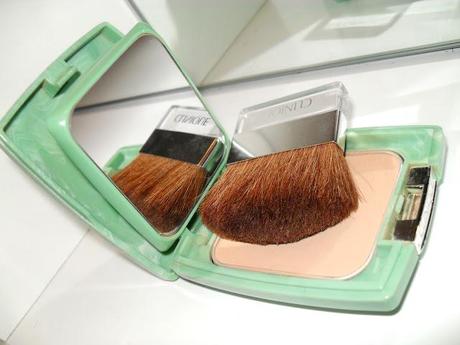 Powders can be a little tricky. That's the main reason I'm not a huge fan. You never know what's comming when you buy one. The skin on your face is never ideally smooth, I'm talking about vellus hair of course. Even most lightweight powders should be used in small amounts or else you'll end up looking like you used an entire compact on your face and it's not the best look.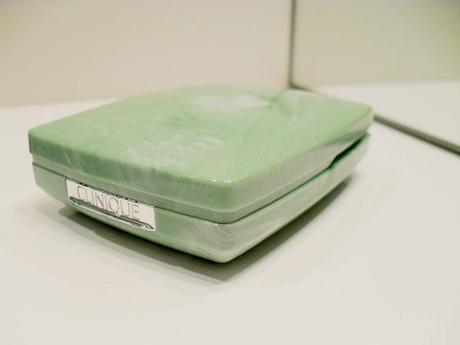 What I like about

Clinique Almost Powder Makeup

is its versatility. It has good amount of coverage if you use it on its own and it's great to set foundation or concealer too. The range includes 6 shades from neutral to deep which is enough to satisfy most skintones. I have it in #03 Light and it's a perfect match for my skin. 13g lasted me for ages, and I'm still quite far away from finishing it off because you really need the tiniest amount to get what you are looking for.

Clinique Almost Powder Makeup

is quite lightweight and natural looking but it can get powdery and cakey if I pile it up so I prefer applying it with a brush, it looks way better. It also has sunblock for a bit of extra protection. SPF 15 isn't much and I do apply a sunscreen underneath it but it's better than nothing, especially if you are on the go. Most importantly, this powder would keep my T-zone looking mate throughout the day without making my face look flat.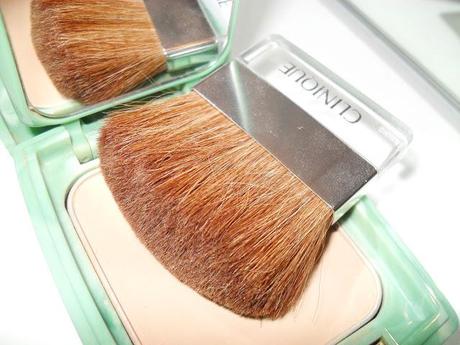 Almost Powder Makeup

is packaged into a retro faux-marble case with a mirror and quite a dense brush to apply the powder. I like the way the brush is separated from the powder but Clinique's changed the packaging so the new compact looks a little different and comes with a sponge instead of a brush.
It's not a big deal, I like the old one better though.