I'm helping "babysit" some cousins of mine whose parents are abroad and we had our way with a pop-up book and some clay.  For me Pop-Up books are hit or miss…they have to be art directed well or else in the end it just looks like a cut out mess waiting to happen.  What I love about this pop-up book is that the illustrations are boldly outlined so the illustrations truly stand out when they rise up.  This one's a hit.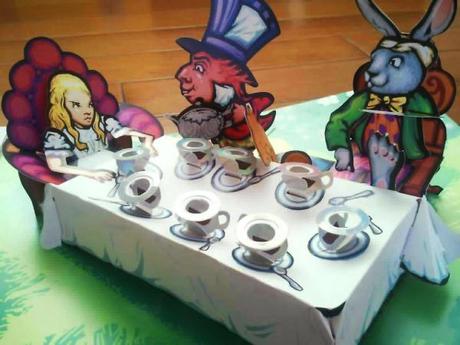 I pulled this delightful Alice in Wonderland pop-up out of the bookshelf and I decided to "bake" some cakes using Play-Doh for Alice's tea party.  These first few photos are taken with my Samsung Galaxy S Android, so pardon me if they're not as crisp as usual, the rest of the book photos later on are taken with a proper camera.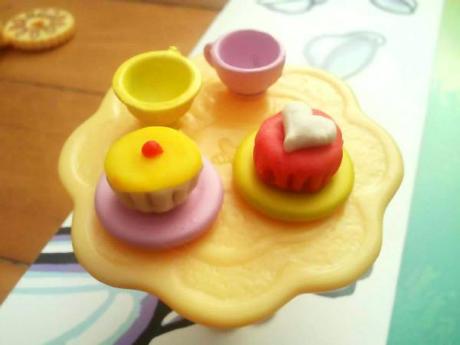 Some cupcakes, dear Alice?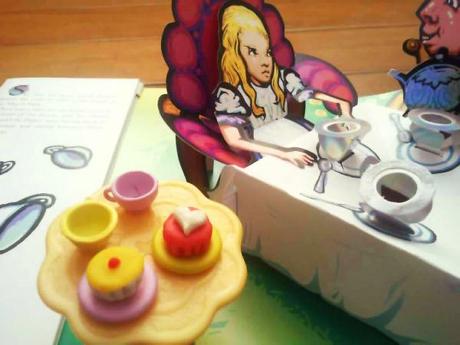 These cupcakes were not as easy as you think to make because they're tiny!  Oh I miss my little hands!  I also made a relatively life size red velvet cupcake for myself with a vanilla creme rose and I used a clean earbud to make ridge alongside of it.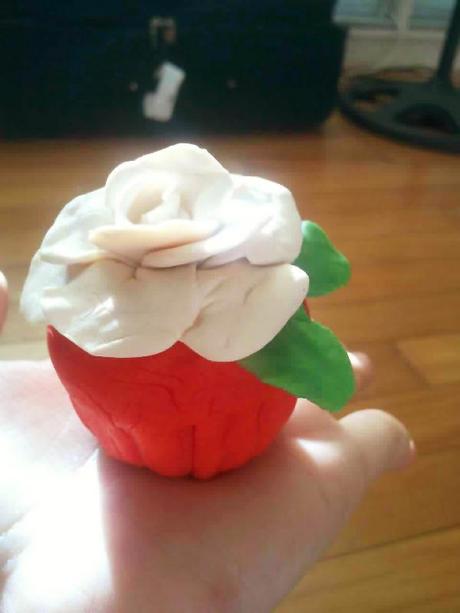 Read more to see my favorite parts of this wonderful Alice pop-up adaptation by Robert Sabuda in crisper, brighter photos.  One particular part I'm sure will really delight you.  That one's up next.
For Alice, this is where it all began…she chased a rabbit…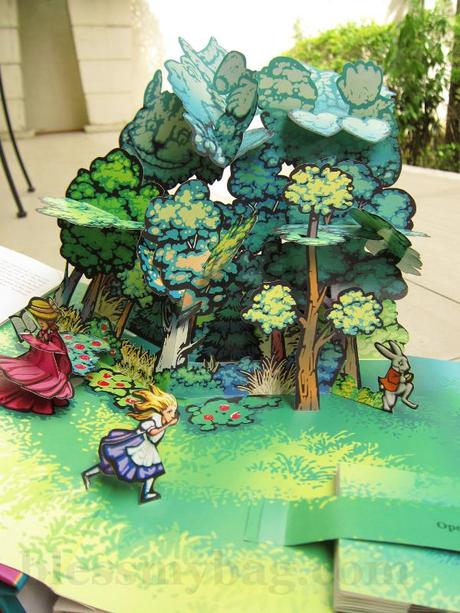 …into the forest and through the foliage…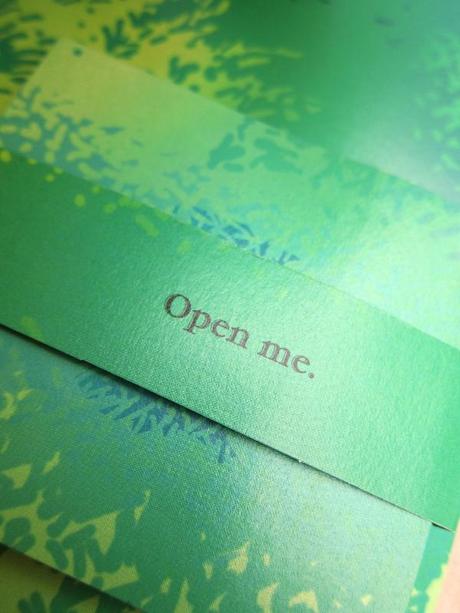 …into a curious hole…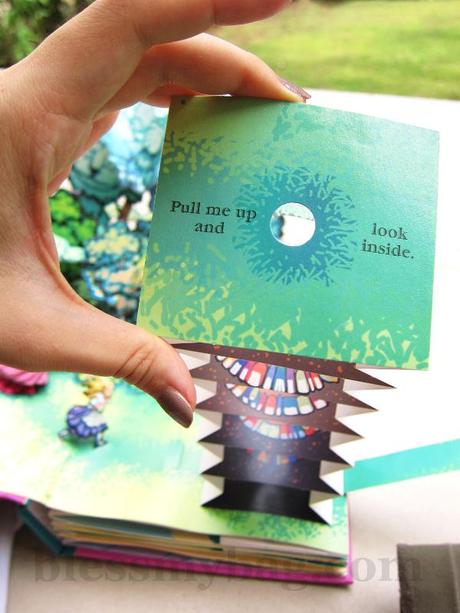 …and fell deep into Wonderland.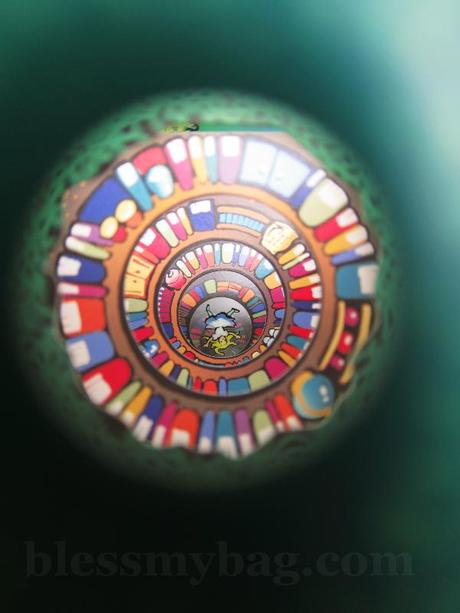 She often found Wonderland seemingly too big for her, or at times herself too big for Wonderland.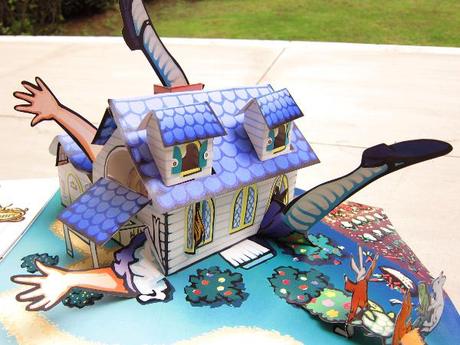 Towards the end she tries terribly to make amends with a deck of cards as most of us know.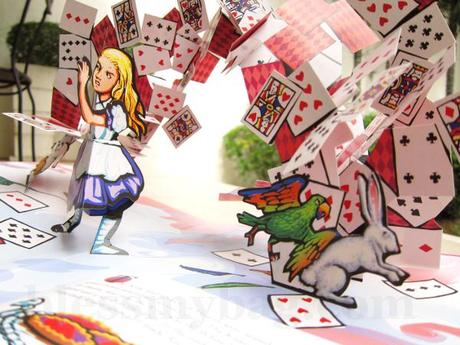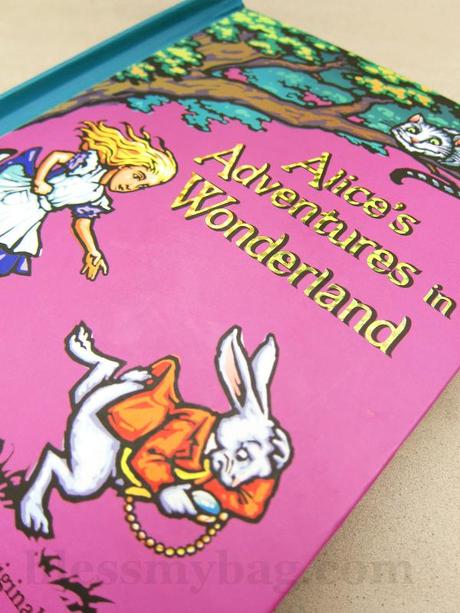 The only thing that truly disappointed me about this pop-up book was that it left out one of my most favorite parts that I would have truly loved to see executed in this book.  The part where she's faced with a sort of logic problem at the beginning, with doors of various sizes, the table with the Drink Me (Pishsalver accdg. to Burton) potion and the key plus the Eat Me cakes (Upelkuchens).  I feel bad, what a perfect scene that would have been to integrate into a pop up book, Alice standing next to the table with the potion, then Alice on the next page standing smaller next to the same size table.  I should have made this book LOL!  The book is by Robert Sabuda and published in 2003 by Little Simon.  Taking care of my cousins makes me feel like a kid again, it's lovely to be able to feel that way again.