Hello again!! How time flies  & now we are entering March! And the reason I am back again is to share with you Citrus Twist Kits March 2015 Main kit. Isn't it beautiful? I love the papers + embellies. They are so perfectly matched!
And this month, we have something fun too. We have the March 2015 Sprinkles kit. If you are a huge fan of embellies like me, this will be just perfect for you!
Ok let me share with you my layout that I created with the March 2015 Main kit + March Sprinkles kit. Trust me, this two kits are jam-packed with so many beautiful products! I'm overwhelmed... can you see? :p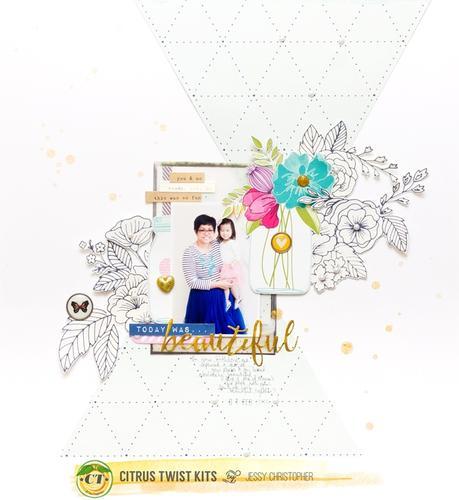 I absolutely love the flower jar in Dear Lizzy paper + the doodling flower in Crate Paper paper. So I decided to mesh them up together. They looked absolutely lovely together!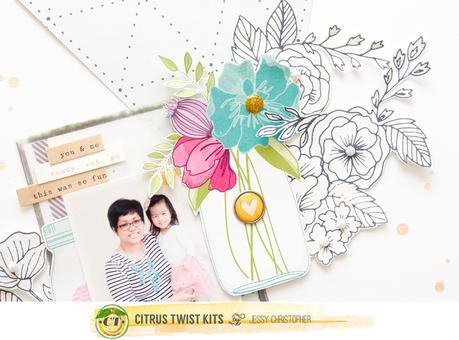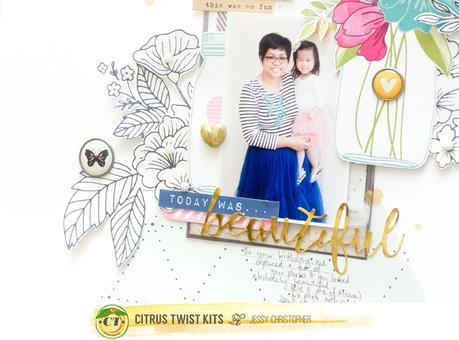 For now, I have this layout to share with you for now as the others will be share a bit later on the Citrus Twist Kits blog. So be sure to check back!
And also we have a special Stamp class created just for you...
 For just $12, you'll get the class stamp and class. We have 8 contributors sharing how they use stamps in their scrapbooking plus an introduction covering stamping, stamp storage and more.
Happy crafting!
Xoxo Jessy