Hello, I'm here share this week's Citrus Twist Kits sketch challenge with you. First, here is the amazing sketch: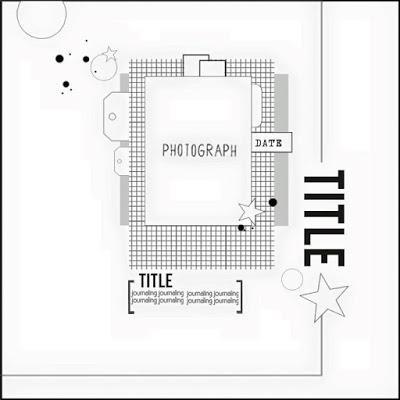 Here's my take using this month's Main Scrapbooking "Sweet Thing" Kit only...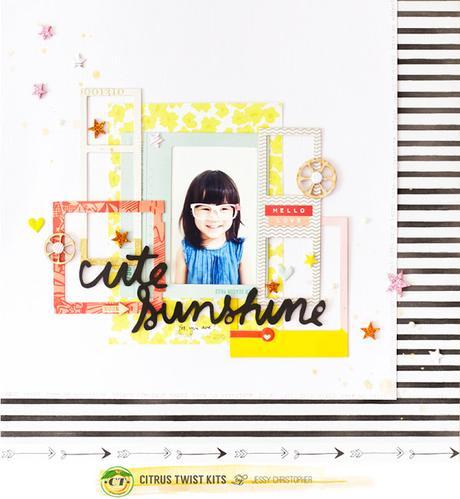 I absolutely adore everything about this Main kit - from the bright & bold colours to the fun embellishments! For this layout, I stuck pretty closely to the sketch. I started off with the photo & a bright yellow patterned paper in the middle and added frames to fill up the space. I love how the frames gave so much interest to my layout. Once I'm done with that, I added fun embellishments like puffy stickers, wood veneers, glitter foam stars and finished it off with splatters of gold mist.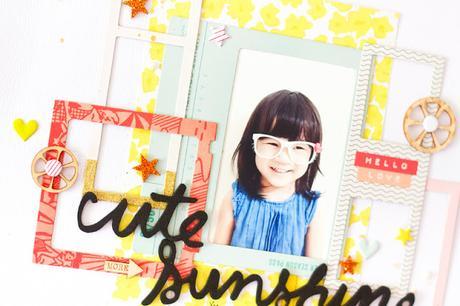 Now it's your time to play!
Make a layout or a project inspired by this week's sketch, upload it to the CTK's Gallery with the sketch date in the title and you could win a $5 GC to spend in the store.
Have fun crafting!
Xoxo Jessy