Wow, it's June already! Time really flies... seriously! And it's also time for another Citrus Twist Kits reveal! Today I'll be sharing with you a Project Life spread that I created with the June "Sweet Thing" Main Kit. This month's kit has so many happy elements and perfect for summer, in fact for everyday theme too! 
__________________________
Project Life : Week 12-13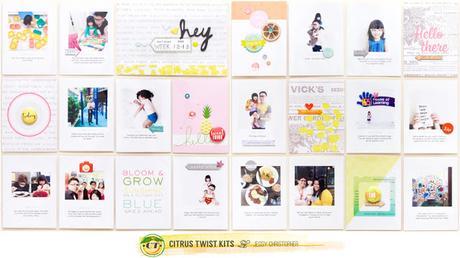 I absolutely love how the Pink Paislee 'Hello' paper in the Citrus Bliss collection and decided to use it on my PL spread. I have to admit that this spread is pretty easy to put together. For each card, I just enhanced it with Evalicious puffy stickers & other fun embellishments that you can find in the kit.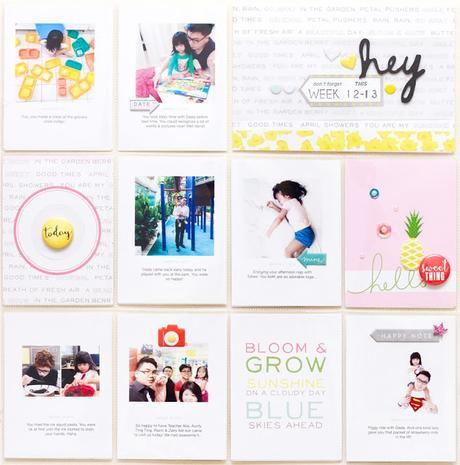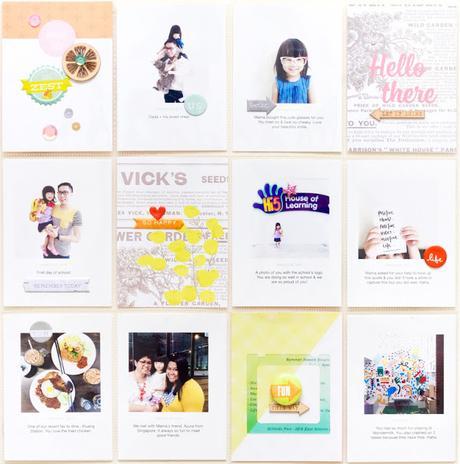 _______________________
Project Life : Week 14-15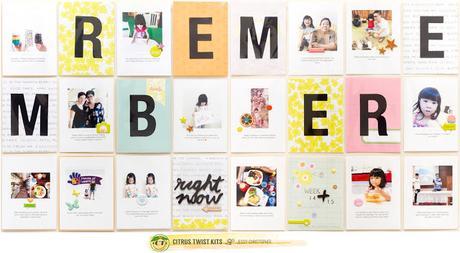 For this spread, I created with the Main "Sweet Thing" kit + "Whole Lotta Love" Embellishment kit. I really love the Journey Chalkboard Alpha stickers and really wanted to feature them across my spread. So I chose to use this word "REMEMBER", after all that is the whole reason why we create... so we can always remember the memories! And of course those puffy stickers and enamel dots work so well with Pink Paislee papers in the main kit!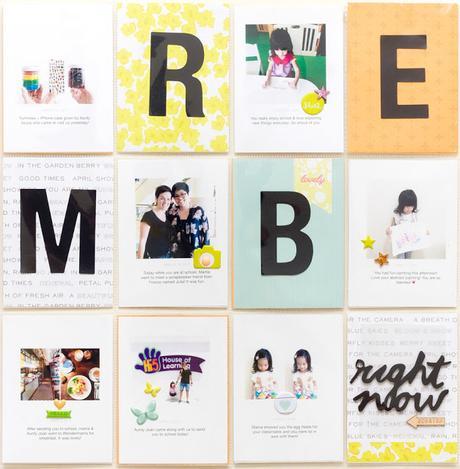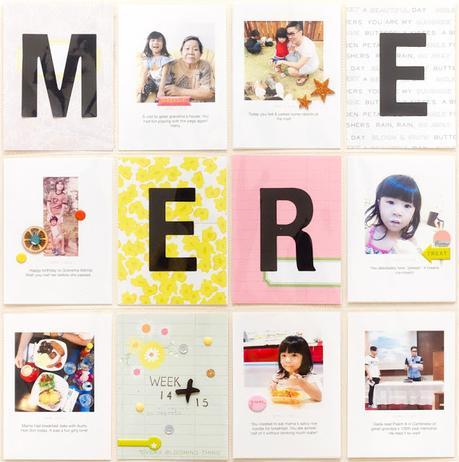 Be sure to swing by CTK gallery for more inspirations by the design team members! Thank you for coming by today!
Xoxo Jessy