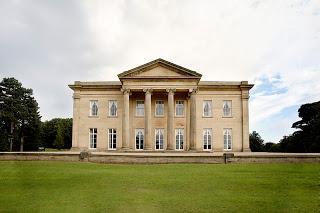 Wealth Has Its Privileges
CC Photo Courtesy Brian Harte
Note:
 this is not a paid post and I've never been in touch with Henley & Partners or any associates of theirs. I'm merely familiar with their reputation.
Generally when I write about how to become an expat, I focus on things like the UK Entrepreneur Visa, teaching English, or the European Blue Card. These and many other strategies are broadly applicable to people who are determined to get out, but don't necessarily have lots of money, a marriage proposal, or other easy means of moving abroad.
Today I'll talk about 
Henley & Partners
. They're a firm which specializes in providing those with spare money the opportunity to move abroad.
One of the countries that Henley & Partners will help you gain citizenship in is St. Kitts. For only $250,000 US, you can
buy
 citizenship in St. Kitts. You don't even have to sully your Stuart Weitzman stilettos by visiting the place if you don't want to. Oh, and they have no personal income tax.
Henley also advises countries about citizenship by investment and both Malta and Croatia are said to be considering it. Ireland has revoked theirs, but Dominica still offers citizenship by investment and it's as low as $100,000!
Not keen on becoming a citizen of either St. Kitts or Dominica? That's OK. You can apply for residency in countries such as the United Kingdom. For only one million British pounds, you can buy residency in the UK (that's about $1.5US million). Or maybe Belgium is more to your liking. They can help you start a business in Belgium and get citizenship after only three years of residency.
Henley & Partners offer a variety of other countries they can help you get residency or citizenship in. Even a brief search of the net reveals many, many programs for buying citizenship or residency in other countries, but be aware that many are scams. If you are able to go this route and choose to do so, stick with a reputable firm or a lawyer you can trust.