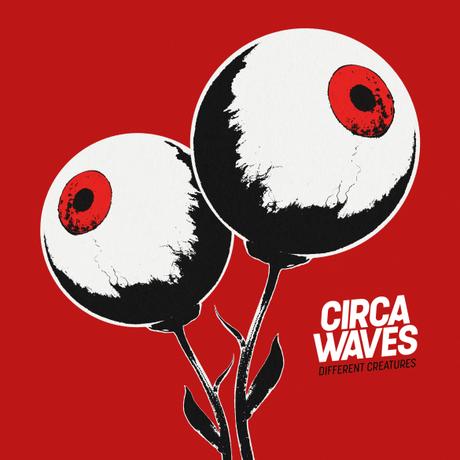 Circa Waves, made up of Kieran Shudall, Sam Rourke, Joe Falconer and Sian Plummer, are gearing up for the release of their highly anticipated second album Different Creatures. We've already been given a taste of what to expect with 'Wake Me Up' and with that comes another brand new single.
The first one [Wake Me Up] was punch in the face and this one [Fire That Burns] is a hug to calm you down from the punch; It's an aggressive hug!
'Fire That Burns' is the second single taken from the album and premiered as MistaJam's Hottest Record on BBC Radio 1. Speaking with MistaJam, Kieran commented how the album title reflects not only the changes within the band but also how he was affected by the Syrian Refugee Crisis.
A lot of the song on the record comes from Syrian refugee crisis. I wrote a song about how bizarre it was and how we're judging these people to be different from us when they're not at all. Then the band and style changed and we became 'Different Creatures'
Following the success of their debut album Young Chasers, Different Creatures is set for release via Virgin EMI Records on March 10th. Upcoming dates for the band include Rough Trade East (March 14), O2 Academy Oxford (March 25th) and Reading and Leeds Festival (August 25-27)
iTunes: Different Creatures
Google Play: Different Creatures
Tour Dates
Advertisements