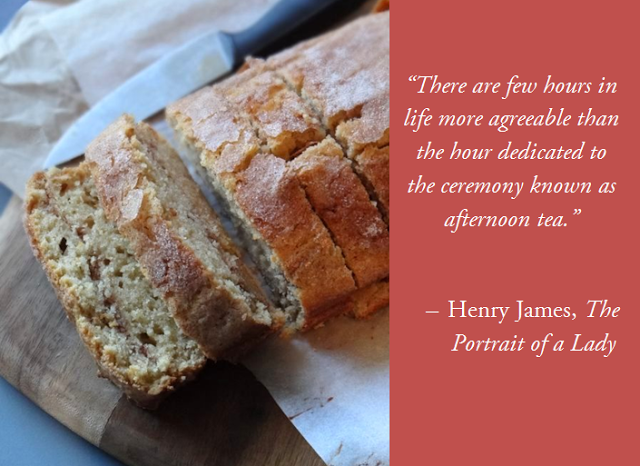 Afternoon tea is a tradition that's been ingrained in me since primary school. At least one afternoon each week, my mother would pick me up and we would go to McDonald's for a teatime treat of french fries, cokes and cheeseburgers (the stuff every kid dreams of). I'm not even kidding; I visited Maccas so often as a kid I managed to collect their practically their entire stuffed Hello Kitty collection, which I don't know if anyone reading this will remember or know about but I had about twenty of those dolls in my room all through primary school. (Then I gave them all away a few years ago.)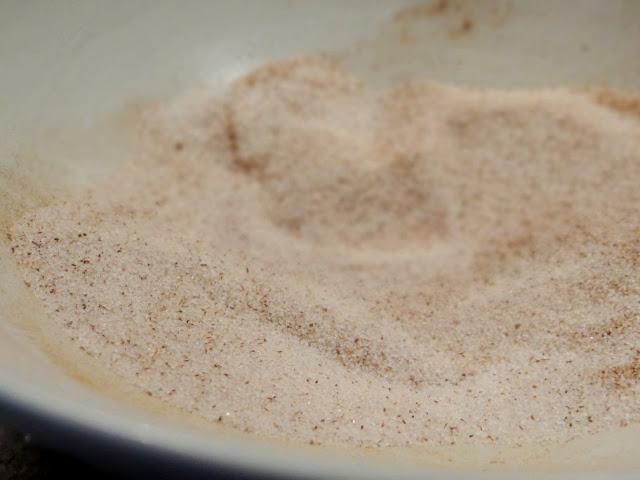 Maybe it's that I went to McDonald's so often as a kid that I don't go there anymore now. It's not that I've suddenly grown to dislike fast food, and if you bring me a box of chicken nuggets I'll eat it for sure, but I wouldn't be the one to suddenly suggest going into one of their many various chains at any time. Possibly, it's also because I don't have that eat-any-junk-and-it-won't-matter kid metabolism anymore.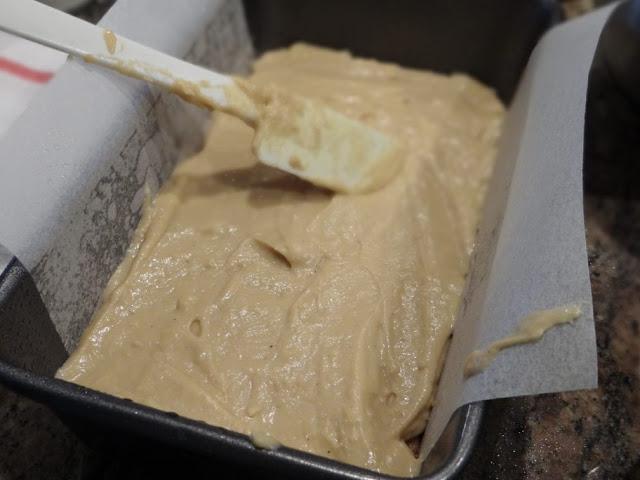 Afternoon tea, however, is still a part of my life. I think a lot of people today tend to overlook teatime in favor of getting more work done, running errands, taking meetings and other probably far more important life things, but I like having a moment in the afternoon to have some coffee, maybe a slice of cake and either a book in solitary or in good company. If I'm spending a day with my parents, sometime around four or five in the afternoon without fail we will stop at a cafe for tea. It's cheesy, but something wouldn't quite feel right without it.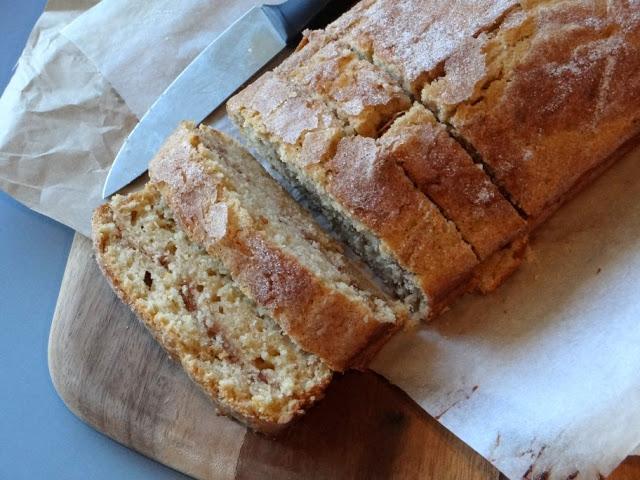 This cinnamon swirl bread is one of those teatime cakes, to be had with a cup of just-brewed tea or freshly ground coffee. I do realize there are tons of cinnamon bread recipes out there, so why should you make this one? First, it's quick bread. The quick here refers to the making of the batter, it then takes its time in the oven, but that's no physical effort on your part. Done in 10 minutes. Secondly, this bread is super moist. It may not rise up high but its crumb is dense and cake-like in the way banana bread is. And thirdly, the crust on this bread is amazing - cinnamon sugar sprinkled on top just before it goes in the oven gives it a crackly golden crust that leaves sugar crumbs around your mouth when you bite into it.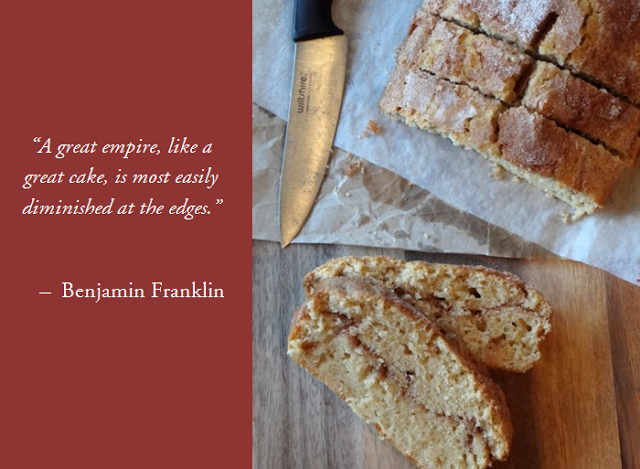 Oh, and that swirl in the middle? Just cinnamon sugar. So easy.
Make a cake, put the kettle on, and have afternoon tea. If you'd like to issue me an invite, I'd be okay with that too.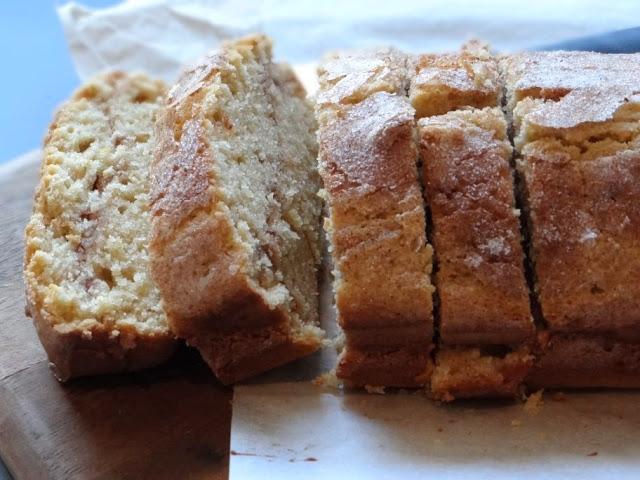 Cinnamon Swirl Quick Bread
Adapted from Averie Cooks
1/3 cup caster sugar
1 tbsp cinnamon
1/4 cup (50g) unsalted butter, melted
1 egg
1 cup brown sugar
1/4 cup canola oil
1 tsp vanilla extract
1 cup buttermilk
2 cups plain flour
1/2 tsp ground nutmeg
3/4 tsp baking soda
1/4 tsp salt
Preheat your oven to 180C/350F.  Line a 9x5 inch loaf tin (leave the edges longer than the sides for easy removal later) and set aside.
Combine caster sugar and cinnamon in a small bowl and set aside.
In a large bowl, place the melted butter (cooled slightly), egg, brown sugar, oil and vanilla. Whisk together well. Whisk in the buttermilk.
Add the flour, nutmeg, baking soda and salt. Stir in until just combined - don't over mix!  It will look like muffin batter, a little bit lumpy.
Spread half the batter in the pan, then sprinkle about 3/4 of the cinnamon sugar mixture evenly on top. Spread the rest of the batter on top of the cinnamon sugar (be careful not to mix the sugar into the batter, otherwise you won't get a ribbon effect).  Sprinkle the remaining cinnamon sugar on top of the whole thing.
Bake for 50-60 minutes or until a skewer inserted comes out clean. Let the loaf cool in the pan for 15 minutes, then take the loaf out. Slice and enjoy. Bread will keep up to 5 days at room temperature.