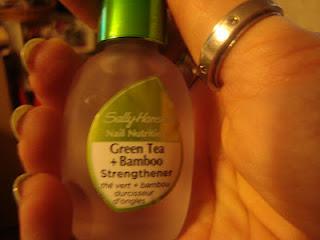 For this nail look. I started out using this product. Sally hansen green tea + bamboo strengthener. I used this as a base coat on my nails. This product can also be used as a top coat. I did not but i have used it every single day over the polish..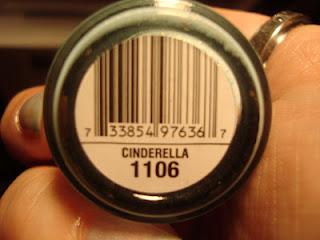 This is the color.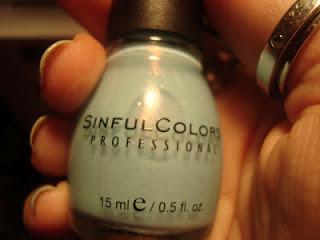 Beautiful light blue with shimmer.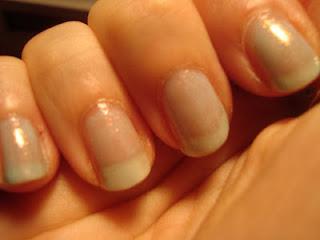 This is after one coat.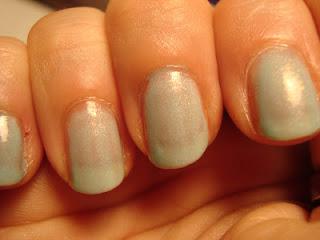 After two coats of polish and with a top coat of seche vite.
I love this look. Beautiful!!