Hey guys, today for you I have a gorgeous nail of the day using all Ciate Paint Pots.I really love the brand Ciate and I think they have some gorgeous colours in the nail polishes. Their nail polishes have extremely high quality formula, that is very easy to work with to create gorgeous nails.For my look today I firstly used Ciate, Underwear - Base Coat and then two Ciate Paint Pots, in Kiss Chase and Pepperminty.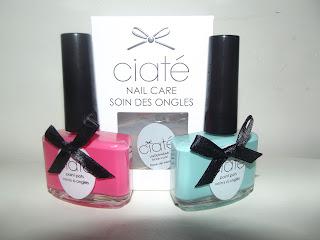 The Kiss Chase Paint Pot, is the main color used on my nails. It applied really well, only needing two coats. It is a gorgeous creamy, dark pastel, pink color. The formula reminds me a little of jelly nail polishes, when only applying a really thin layer, although it is a touch too creamy. The Paint Pot dried extremely quick, and was good to go after only a few minutes.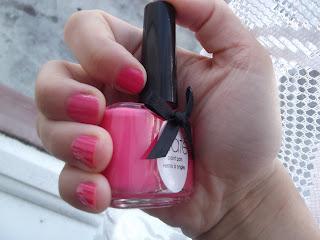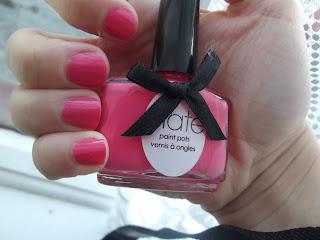 I decide to do two accent nails, using Pepperminty Paint Pot, as I've seen this design on a youtuber and absolutely adore it. I wanted to use the green with a pink to make it stand out. I think they work really well together as they are both creamy colours.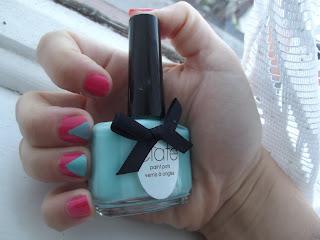 No top coat was used in these pictures, as I don't have a Ciate one. I did, however, use a top coat after (so my nails are long lasting).
Where to buy them?The Ciate Nail Care and Paint Pots are available at Ciate online. The Underwear Base Coat costs £11* and the Paint Pots cost £9

*

.
I think the base coat really protects your nails from the colours used, and also aids in the Paint Pots lasting on your nails. The Paint Pots are literally one of the best formula's I've ever worked with, and are becoming one of my favorite brands. They have such a gorgeous, wide range, of colours available and definitely something for everyone! An extra bonus point that Ciate have, the most adorable bottle ever. They definitely have my vote for the best bottle a nail polish brand has. They are gorgeous!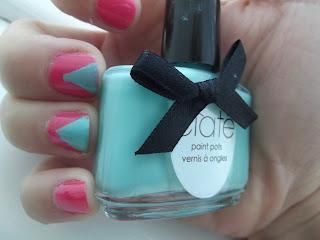 I'm also interested in trying the Caviar and Velvet nail kits that they have available. I've heard nothing but great things.
How did you like this nail design? Aren't the Ciate colours gorgeous? Have you tried any of their Paint Pots?
As always, thank you so much for reading!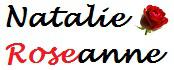 *the products in this post were pr samples sent for my consideration