The big reveal for December 4th is here!!! Let's see what Ciate has chosen to grace the door for December 4th….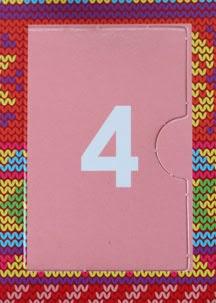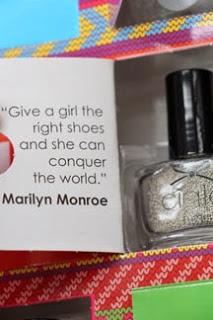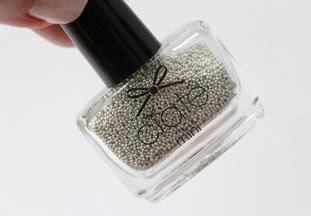 It is a mini bottle of Caviar Metallic Pearls in "Silver." I'm not gonna lie. I don't love these, but silver is a great color to pick, and it would probably look good with yesterday's "Amazing Gracie" shade. If you've never seen the Caviar Pearls before, they are little mini beads that you put on wet nails to create an interesting dimensional and textured effect. It look kind of cool, but it's not terribly practical for day to day wear. Great for a holiday party or something though! :) Anyway, they're in a great color for the holidays, so I'll take it…as though I had a choice! ;)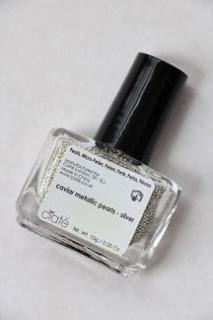 Now for yesterday's polish on the nails. "Amazing Gracie" was a bit of a pain because I had trouble getting it even. It's a relatively sheer, though pigmented polish, and it just looked a little bit streaky until I had done 4 coats. So this is what "Amazing Gracie" looks like with 4 coats of polish: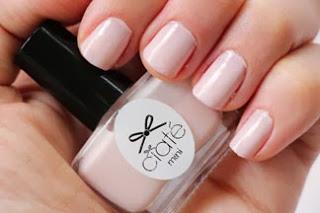 It's a really pretty color, but it's not one I would usually reach for. I actually really like it, especially for a neutral. It doesn't make me look dead, which is definitely a plus in polish! :) If you can get it to look even in fewer coats, it will look more sheer. Either way, it's a pretty polish.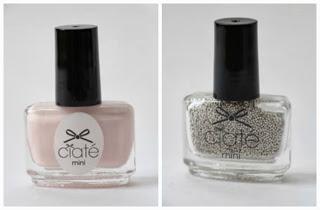 Until tomorrow, thanks for looking and I hope you're enjoying these peeks at the wonderful Ciate Advent Calendar! :)
And stay tuned later today for my Monthly Favorites!