A red-orange door awaits us on this 6th day of December. Do you think there's a nail polish behind it?!?! :) Let's see what Ciate prepared for this gloriously dreary day!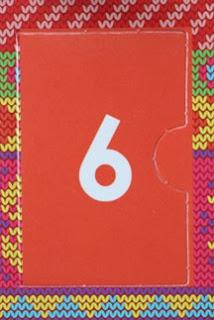 I haven't mentioned these little quotes on the doors, but they're inside each little door so I figured I would include them with a sliver of the new color. Today's quote is from Kate Spade and says, "Playing dress up begins at age five and never truly ends."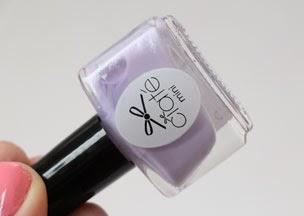 So, for today's hue, we have a lovely pale lavender called "Sugar Plum!" It's pretty, but I'm feeling rather prepared for spring with most of these shades, not so much winter. Nothing wrong with that, just sayin'! :) It's a really nice color and I'm hoping it will apply nicely. Pastels can be such a nightmare! But Ciate's formula seems pretty good, so, fingers crossed! :)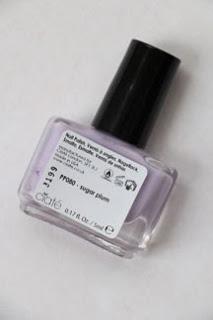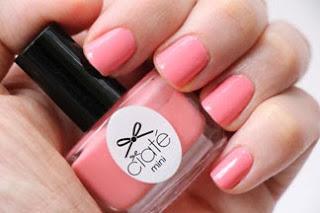 For yesterday's "Hoopla," I had trouble getting it even. I ended up using 4 coats!!! I think the problem was more that I was not waiting long enough for the polish to dry between coats, not so much the formula itself. It was getting kind of sheer bald patches, so I think the polish was just shifting as I painted the next layer. It was actually quite opaque, so I was surprised that I had so much trouble evening it out. It's a beautiful bubblegumy pinkish-coral. Very pretty for Summer and kind of a nice cheery break for the dreary weather we've had the past couple days. And I must say, the shine on all of these polishes is really impressive!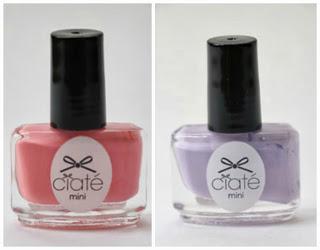 Until tomorrow, I hope you have a wonderful Friday!!! :)