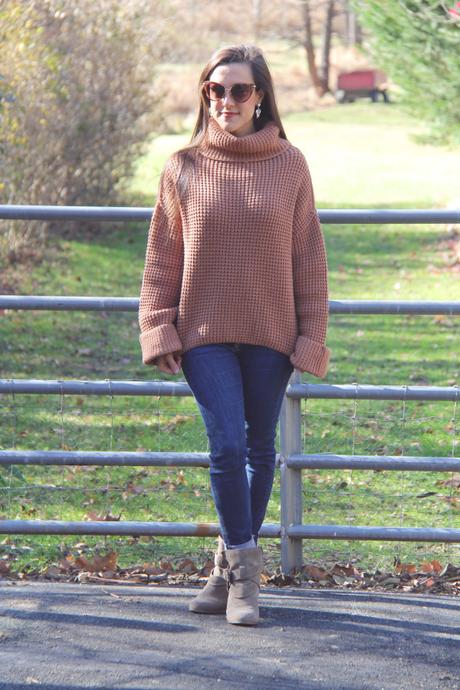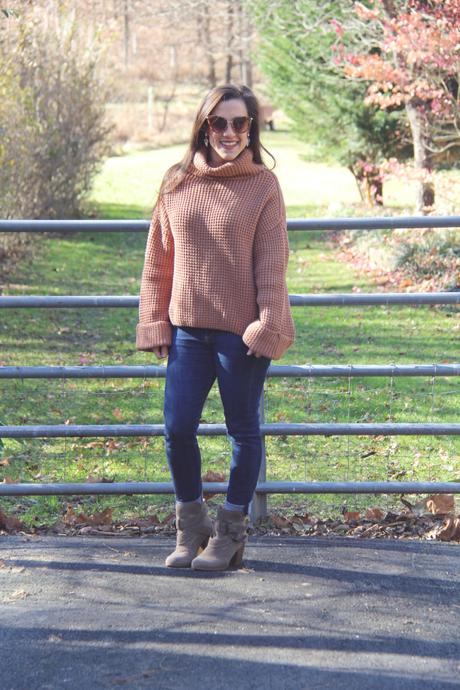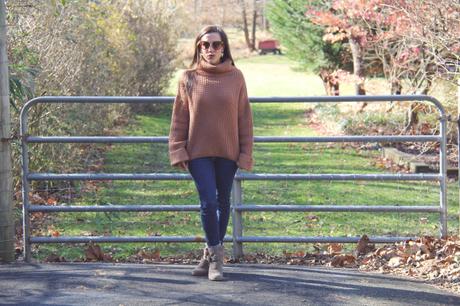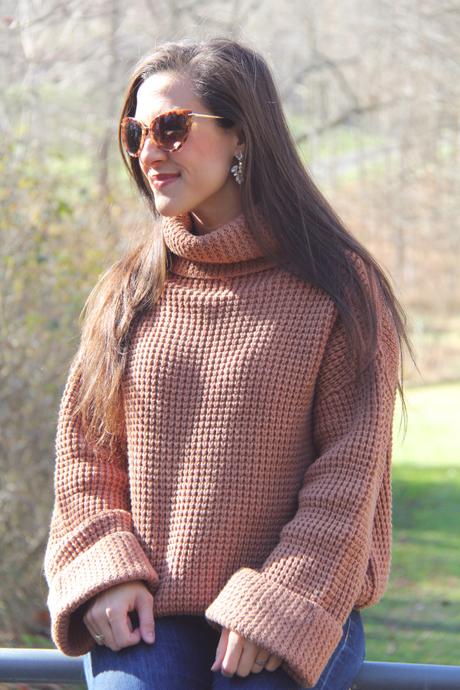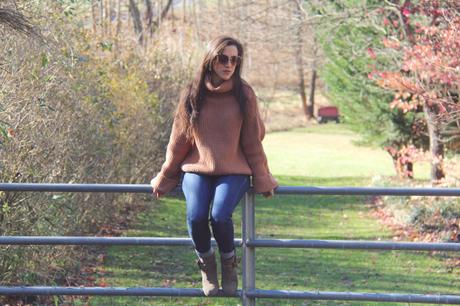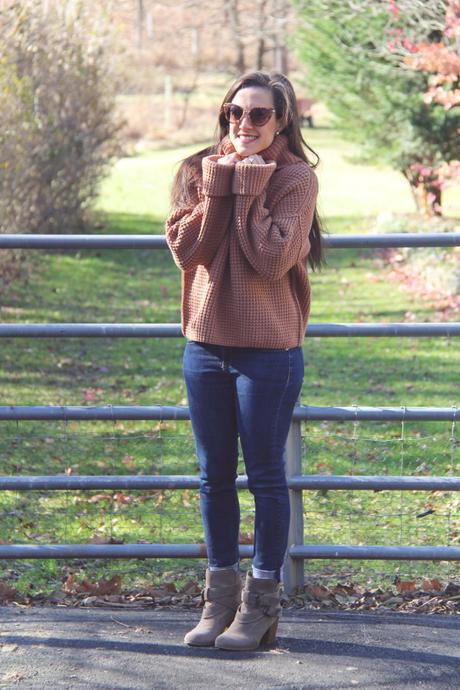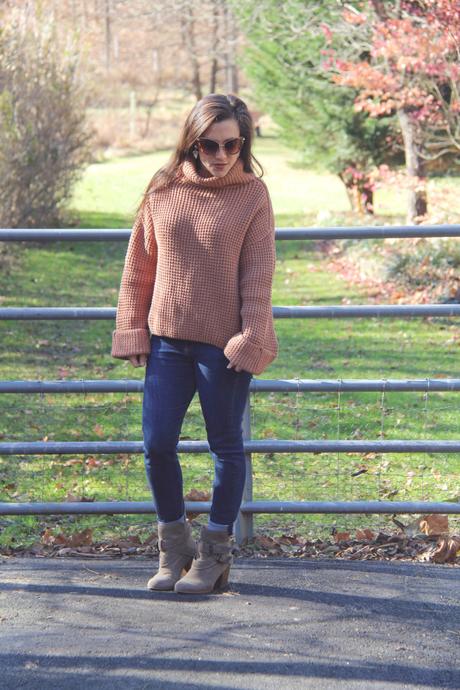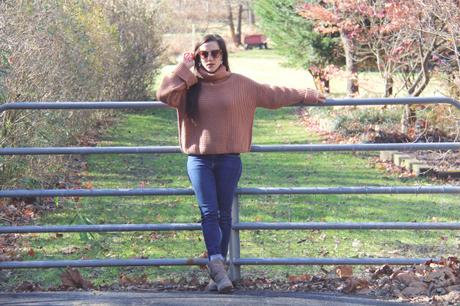 Chunky Sweater: Free People via Trunk Club (now on SUPER SALE!) / Denim: Rag & Bone / Booties: Target / Sunnies: Brickyard Buffalo / Earrings: J. Crew – similar / Lip: L'Oreal Nature's Blush 
I have to admit, I'm not typically a Black Friday shopper. I know, I know. Like, really?! WHY NOT?! But, because we travel each year along with two kiddos, we are constantly running around and trying to spend time with as many family members and friends that we can…going out shopping just honestly never makes it on the list when compared to that quality time. But I do know a good sale when I see one. And I got a tip from one of my BFFs last night that this chunky knit sweater I just bought went on a supa dupa sale for Black Friday, so I figured I better share it with ya'll before it's completely sold out!
This is not only the chunkiest sweater I have ever owned, but it's also insanely comfortable and snuggly. I wore it last night to Thanksgiving and my little niece could not get enough cuddles. Hehe. I think I will wear it all the time around her for the snuggles alone!
I love this color for fall and it will be on HEAVY rotation this season during the colder months for sure. And FYI, if you are interested in trying out Trunk Club, I can introduce you to my amazing stylist. Just let me know!
I hope you all had a wonderful Thanksgiving yesterday!!! I am so very grateful for my family, friends, health, my amazing health/fitness community with Beachbody, being with loved ones around the holidays, my new morning routine that I started during the school week this past September, holiday drinks from Starbucks as a special treat, my new comfy sweaters, and so much more.
What are you grateful for this year? And where are you doing your Black Friday or Cyber Monday shopping?
XOXO,
Gina