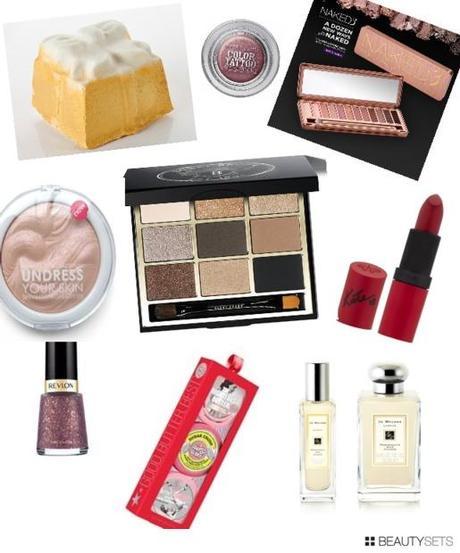 I cannot believe it is only 5 weeks until Christmas!! And i still have loads of things to buy and i am already starting to get all panicy.. eeekk! Since becoming a beauty blogger i have accumulated a very large and expensive looking wishlist oh yes there are things on there that i can only dream of! I wanted to share my Christmas wishlist with you all, there is a bit of a mix from the lower end to the slightly more expensive. A few things on here i could never get as they where always out of stock and then i just forgot about so they would make really nice stocking fillers, well for me anyway hehe.
1: Jo Malone Pomegranate Noir Cologne.
Obsessed i mean i am obsessed with all Joe Malone products, they smell heavenly and look super classy too, this is definitely one of my favorite scents ever and i have been dropping mega hints ;)
2: Bobbie Brown Old Hollywood Eye Palette.
I love the colours in this palette and would wear every single one, it is another one of those palettes that would take you from day right through until night. A gorgeous gift for any makeup lover.
3: Urban Decay Naked 3 Palette.
I got super excited like almost everyone when pictures of this started flying around even more so when Urban Decay said it was coming out and soon woohoo, this is going to be my little treat to myself why not! I can't wait to get my hands on it.
4: Lush Golden Wonder.
I have wanted this for so long and kept meaning to pick it up, I haven't been in Lush for a very long time sad to say why i don't know really as i love love love them bath bombs especially.
5: Maybelline Colour Tattoo Pomegranate.
This is one i can never get always out of stock, I just love the color and these bad boys are true to form with their staying power!
6: Soap & Glory Body Butter Gift Set.
I love S&G and haven't tried all their body butters yet so i thought this would be perfect to try out a few different ones.
7: Revlon Nail Polish.
Another obsession of mine is nail polish i love it and have a vast collection, it just keeps growing. I really like Revlon as a whole and this glittery polish Facets of Fuchsia is gorgeous.
8: MUA Highlighter.
For the life of me i cannot seem to get this and have been trying too for months! It just keeps flying off the shelves, i desperately want it and would be super happy to find it in my stocking.
9: Rimmel Kate Moss Lipsick in 107.
I want it and cannot find it again, seems i cant find most products lol I am venturing out with bolder colours and this looks lovely.
That's my Christmas Wishlist, it's nothing amazing but it's just things that i like and honestly i am easly pleased :)
What is on your Christmas Wishlist?