I hope all you readers had a wonderful Thanksgiving!
We enjoyed a quiet dinner with family.
Well, as quiet of a dinner as possible with 5 children, mind you.
After Thanksgiving we got started right away on the preparation for Christmas.
We had lots to do and plenty of food to still burn off so we got to it.
The weather was also warmer so we knew that if we wanted to get the lights up that we better do it soon.
So on Friday we decorated the outside of the house with lights.
I also was able to get all the decorations up inside too.
Love the feeling of Christmas in my house.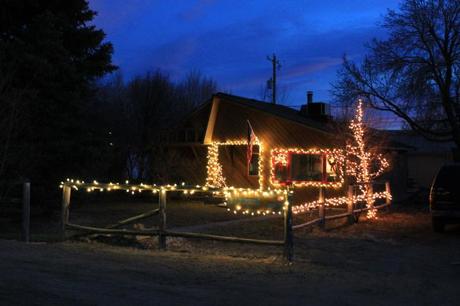 We did not go too crazy outside.
After all someone has to take all these down.
On Saturday we headed out towards the town of Meeteetse to meet up with my mom and her husband.
We were going to go on a grand adventure and hunt for the perfect Christmas tree up in the mountains.
After we bought our tree licenses we headed up into the hills.
One of the coolest things that happened on the trip was on the way there we saw a huge herd of elk.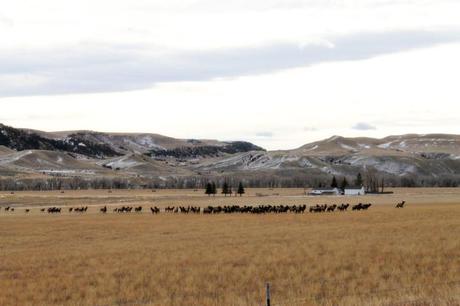 They were being pushed across the field by two whitetail deer.
Roughly 150 elk crossed the road about 100 feet in front of the car.
We rolled the windows down and listened to them.
So amazing!
A great start to our day.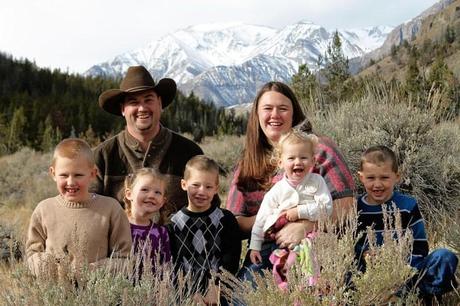 I saw a great view while driving and we stopped for a photo.
Thank you Papa Jim for taking our picture!
Shane laughed at this picture because he said it almost looked like a fake background.
100% real Wyoming folks!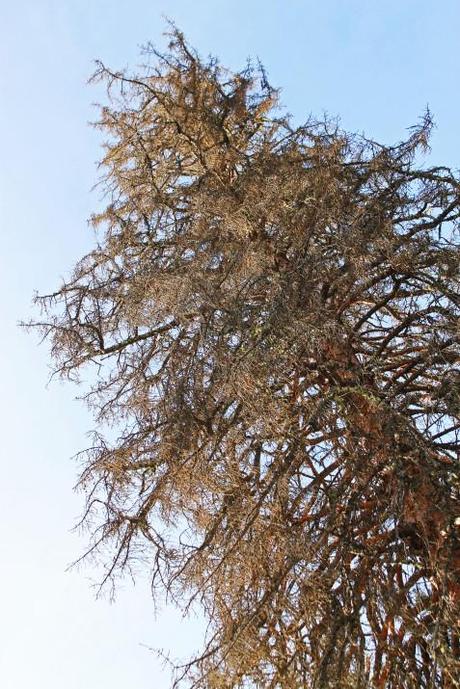 We drove for a little ways more, then stopped and got out to scout around for the perfect Christmas tree.
I thought this huge one was so lovely but Shane disagreed.
Go figure.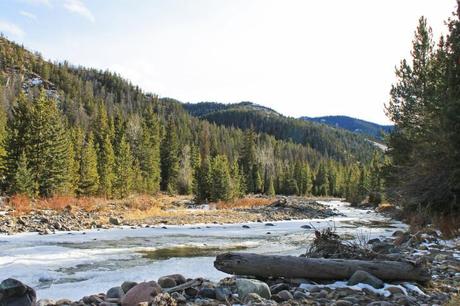 We did not find one after hiking around for a while so we stopped and ate a picnic lunch.
The weather was phenomenal!
Not a bad view for Christmas tree shopping right?
Shane and Papa crossed the creek here to go look around and my mom and I stayed to make sure the kids did not take a swim.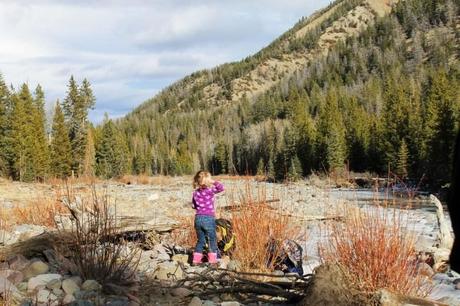 The kids kept themselves busy by trying to break ice with rocks.
My mom headed across the creek to go check on a prospect that Papa found.
Turns out it was the tree of her dreams!
So the men cut it down and hauled it back over the creek.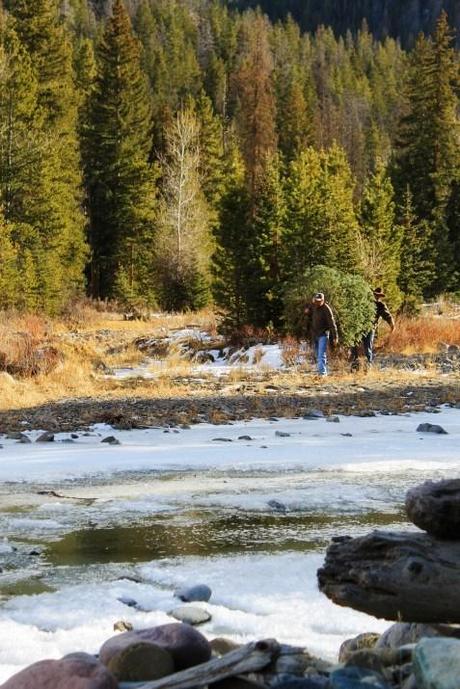 It was a beautiful tree indeed.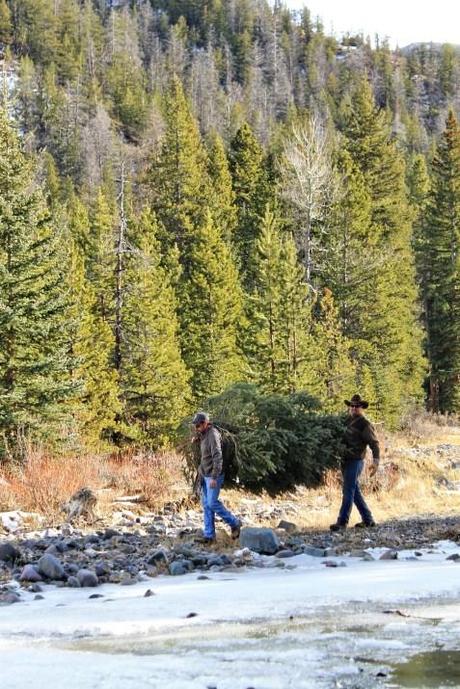 I pointed across the creek to show Faith the tree and she was excited…..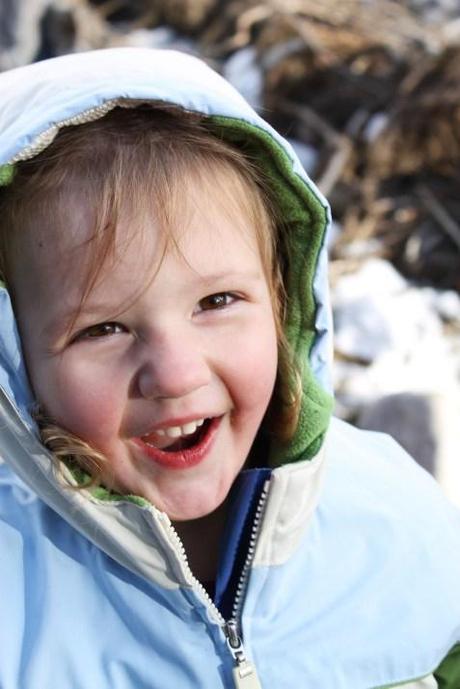 very excited!
Now the hunt was on for our tree!
You would think this would be an easy thing in a forest but it is actually not.
Maybe I am too picky but the search continued.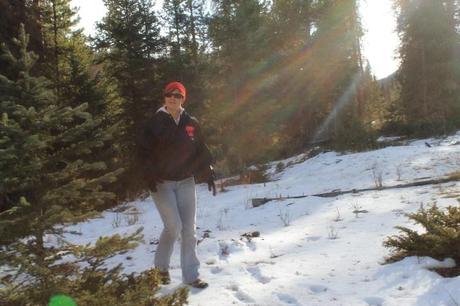 Here is my lovely mother helping me search.
We found a few prospects but nothing that was spectacular.
So we crossed the creek to check out the other side.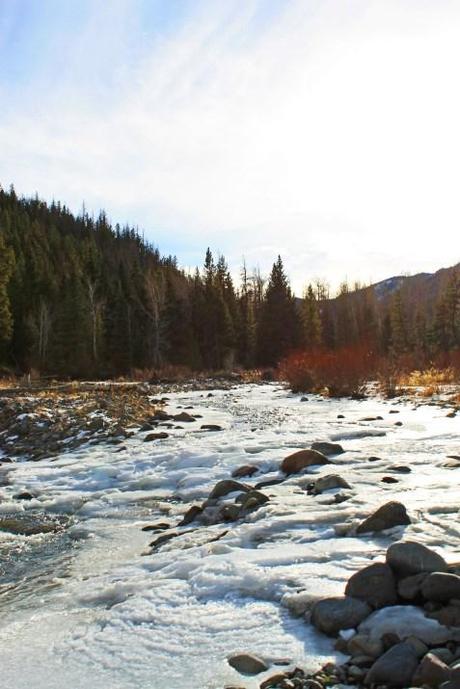 This was the picture I took hanging out of my car window as we drove across the creek.
Gotta love 4-wheel drive!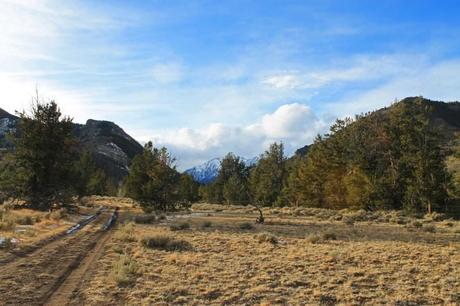 So we came to this area and we were driving slowly down the 2-track.
I saw a perfect tree in the distance and made Shane stop.
I saw that it was big but it was full and had the perfect shape.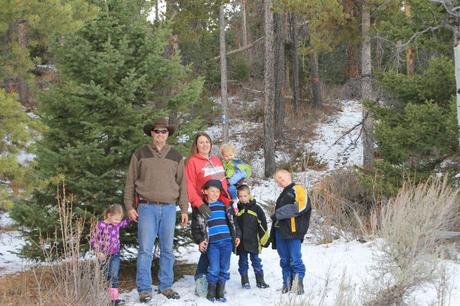 We found it!!!
We all loved this one.
We were going to cut 8 feet off the top for our tree and my mother wanted the rest of it to make garland and wreaths so it worked out perfectly!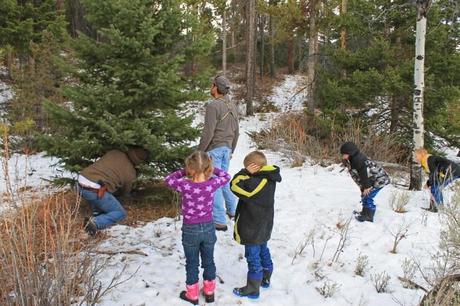 Loud chainsaw time.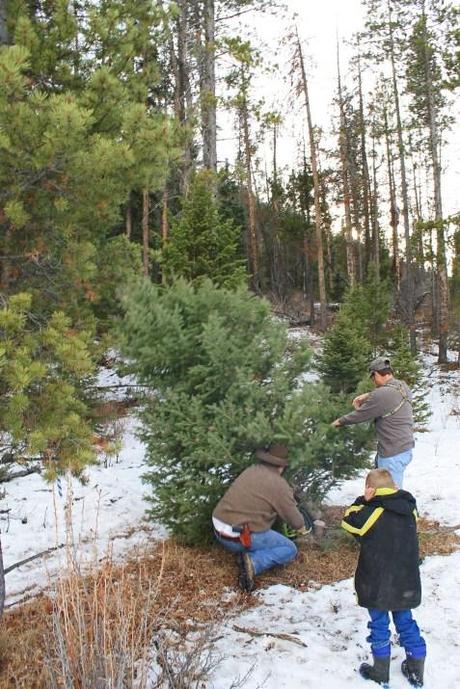 Tiiimmmbbeeerr!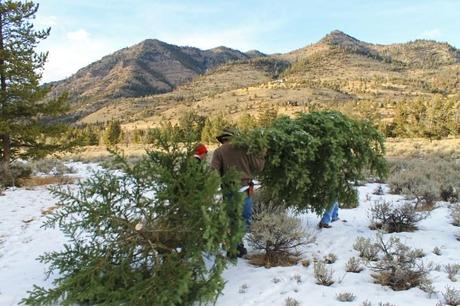 Shane and Papa lugged the tree out and my mom drug her piece out.
I took pictures.
Then I helped my mom.
Priorities.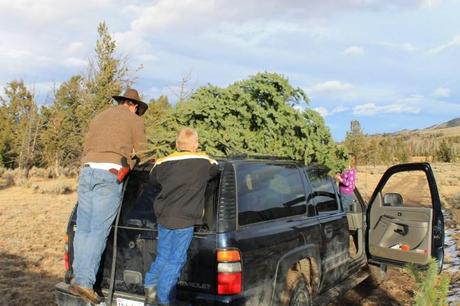 Time to strap it down.
My big boy helping his daddy.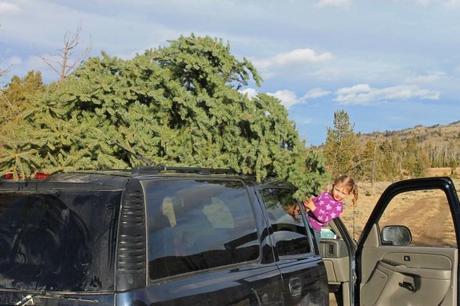 Faith "loved HER tree."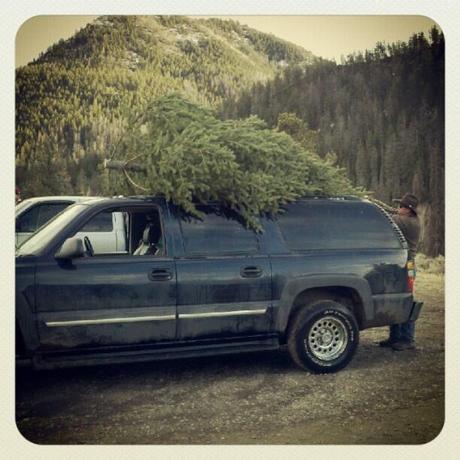 Eat your heart out Griswolds!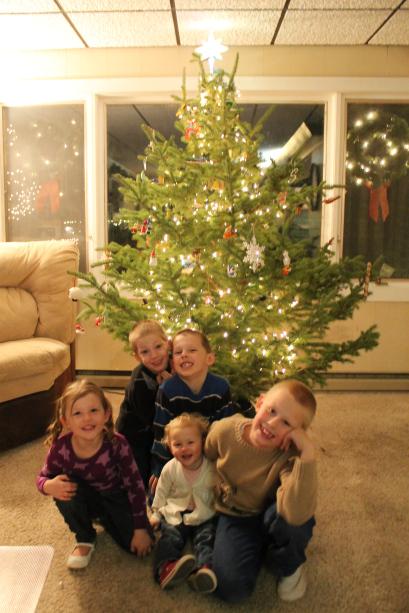 The kids are pretty proud of their tree.
They hung all their ornaments and made it beautiful!
Such a fun experience.
I know for sure that this will be our new family tradition.
Happy Christmas decorating everyone!!