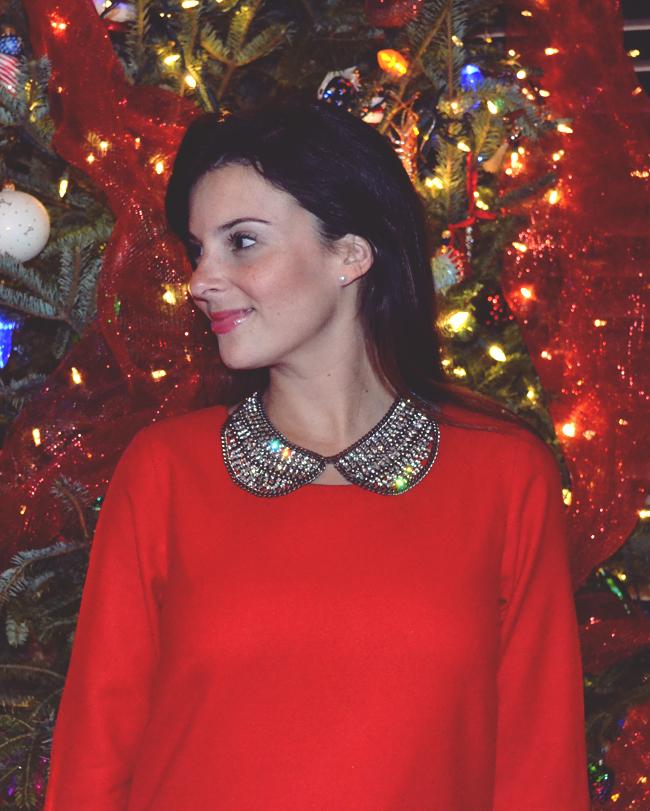 I hope that everyone had an amazing Christmas! I was so happy to be with friends & family, and eat scrumptious food over the past few days. On Christmas Eve, I went to a festive holiday party filled with great company, food, and Christmas cheer. I tried to be in the spirit with my red dress and new sparkly DANNIJO collar necklace. This party was one of the highlights to my Christmas. What was one of your favorite memories over the past few days? Have a great Wednesday! See what I wore to the Christmas Eve party below:
Dress: J.Crew (on sale) // Necklace: DANNIJO // Heels: Boutique 9 // Tights: Assets by Sara Blakely // Lips: Bobbi Brown // Nails: OPI // Bracelet: Cartier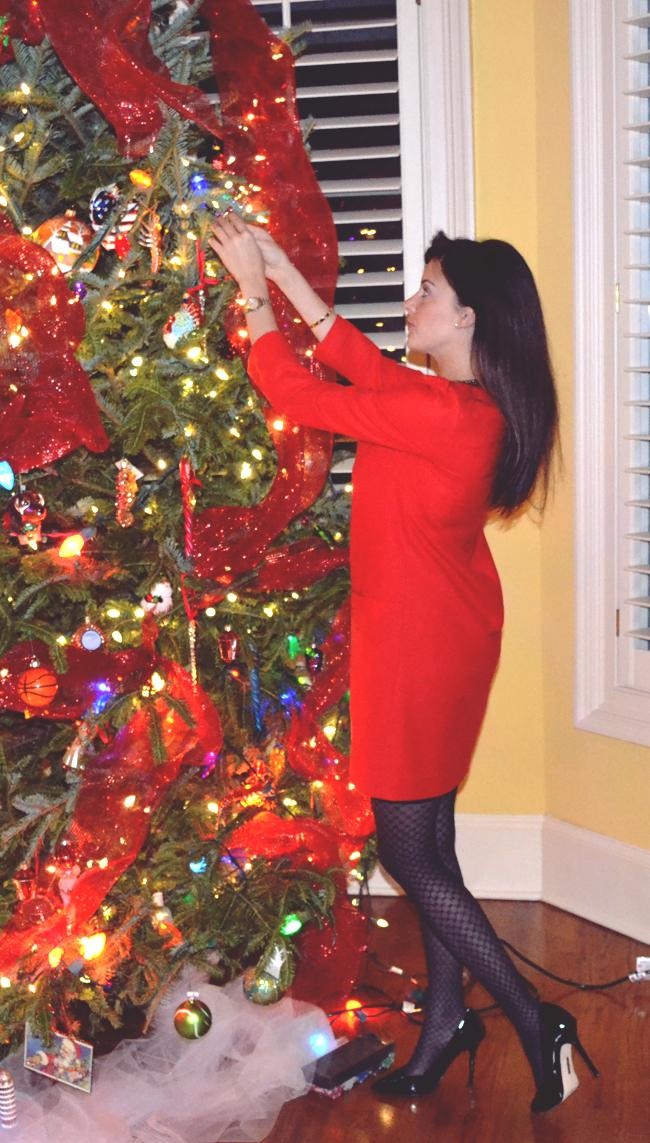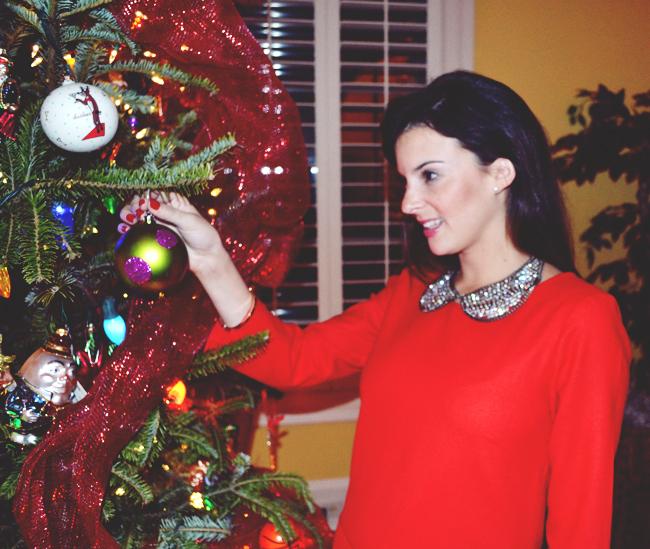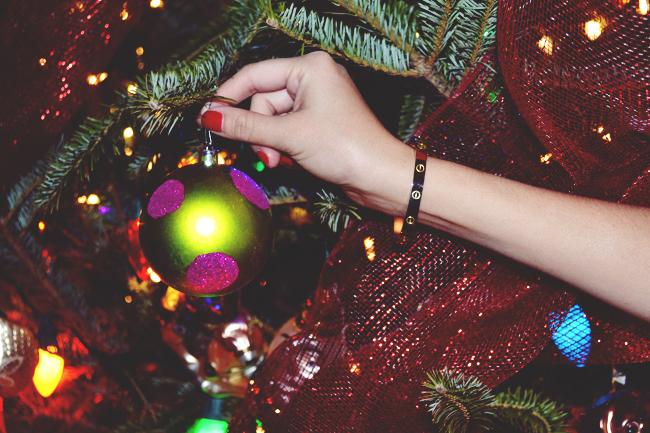 Do you like the new look to my photos? I installed this awesome photo filter from Julia Trotti, what do you think?