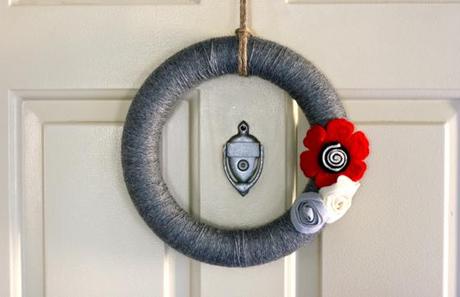 With December just around the corner and our annual Christmas soirée officially on the books, I've got some pretty nifty projects on my hands. One craft I've been putting off for awhile is the ever-popular yarn wreath. Lucky for me, this turned out to be the perfect project – it doesn't smell, shed all over the place or break easily, which makes it lovely for a quiet night at home. Sigh….where have you been all my life?!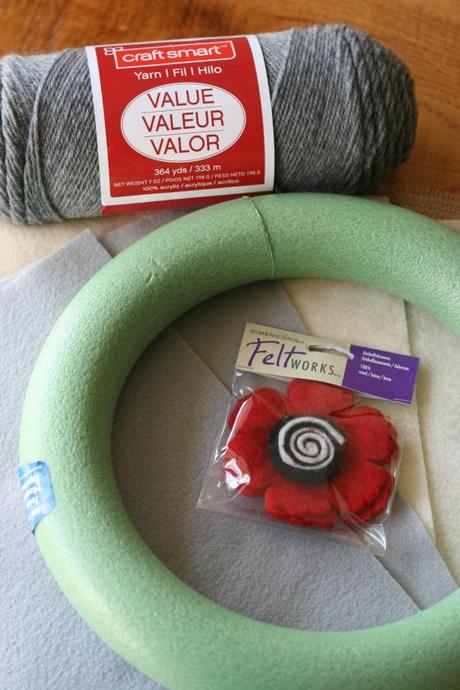 Before you begin, you will need:
yarn
a styrofoam wreath (mine is only 12 inches in diameter)
a hot glue gun
sharp scissors
felt (in whatever colors you want for the flowers)
Unfortunately, the store I visited was out of red felt, but I stumbled upon a pre-made flower instead. Since I was looking to make a wreath accented by red instead of engulfed by it, this was a necessary purchase.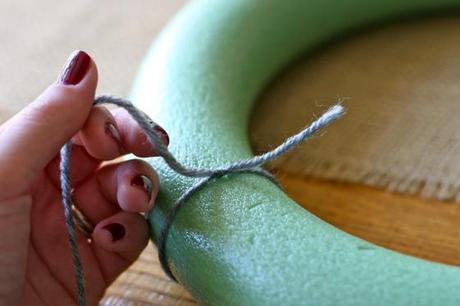 I started by tying a knot on the wreath, measuring out a long section of yarn and then cutting it off from the main bundle (this allows you to keep pulling the yarn through while you're working without getting the rest tangled in the wreath – you could also toss the whole bundle through each time, but I found this easier since my wreath was smaller than my roll of yarn).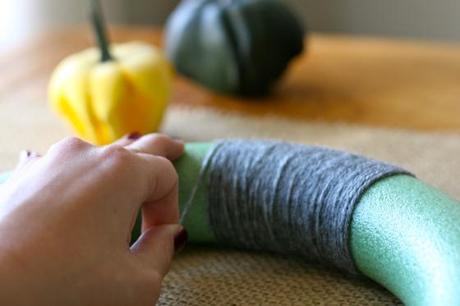 Once my strand of yarn was pretty used up, I guided it to the back of the wreath, tied on a new strand and continued wrapping. This will leave you with a few pieces to snip off later from the back, but you can also wrap over them which actually makes them less resistant to unraveling later.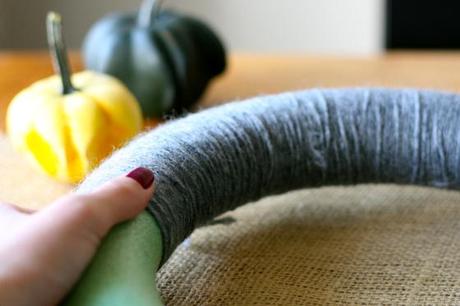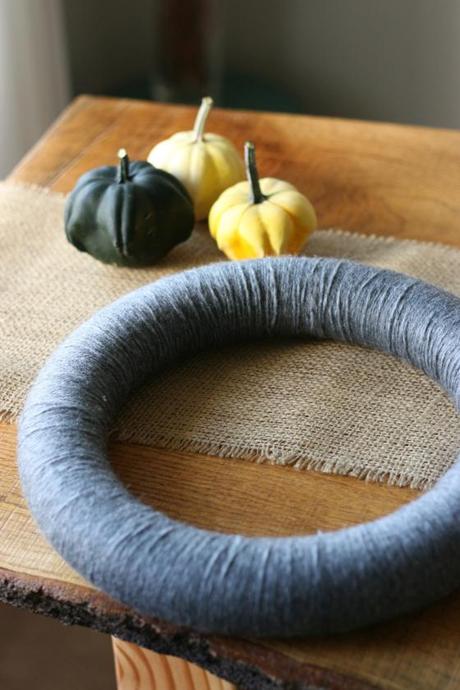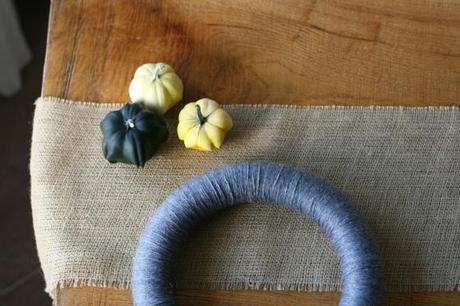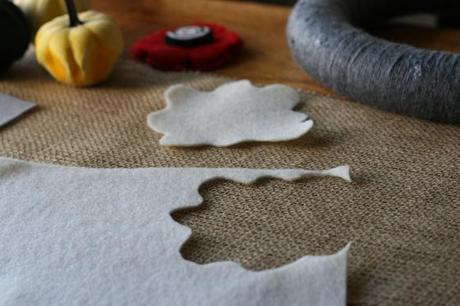 Next, I cut the felt for the flowers. The larger the shape, the bigger the flower. I chose to cut mine like a cloud, but ended up trimming a little off later to make it appear more circular. After you've got your shape, cut into it in a swirling pattern until you reach the end. Stack it back on top of itself again, hot gluing as you go to hold its shape. Tuck the end of the flower on the back, figure out your placement on the wreath and glue on.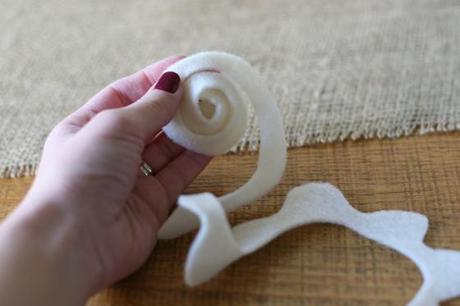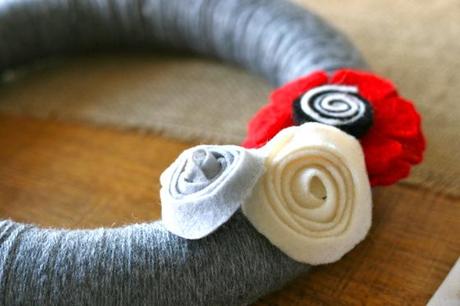 Once you're done, step back and admire your masterpiece!