A terrible time to be a girl in Delhi...
When I think of the times that I have traveled alone after dark in Delhi...I shudder!!
And to think,I used to get so, so irritated whenever the parents asked me to come back home before dark, feel so crappy when they never allowed my sister or me to frequent  the party circuit...
Thank God!
But this girl was not out too late...
This girl was out with a friend...
She was not dressed to provoke..
Then why???
All I can say ...feel a terrible sadness for the girl and I wish she recovers to see her culprits punished.
I wish no girl has to go through this again...
And that this does not have to be a terrible time to be a girl any where.
We are still finding our feet in Jalandhar, which incidentally is COLD. I am operating with bare minimum from a tiny kitchenette...but a fruit cake was definite...even if it meant a struggle in the limited space.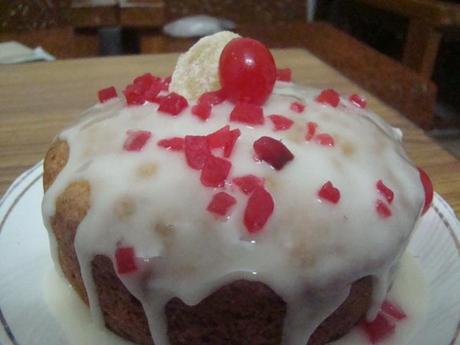 The easiest cake to make and bake, topped with a lemon flavoured glace frosting.
I did not have my mixer,so butter was out.
No baking tins, so this had to be a small cake...
Frosting...of course!
So glace ,it was.
And ,I had some cup cake liners...And the mini muffins...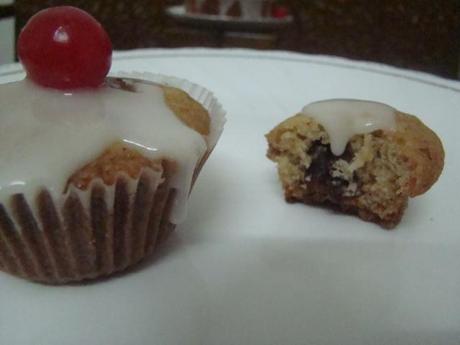 Cakes always make me happy!
And when they have fruit macerated in rum...I'm happier!
This cup cake looks like one from Noddy...
All I did was soak the fruit two days early.
For the

Christmas Fruit Cake in one bowl...
you need
300 gms dry fruit(dates,tutti fruitti, cashew nuts,glace cherries, dried figs, crystallized ginger and candied orange peel)
1 cup ground sugar(I used icing sugar)
1/2 tsp bicarbonate of soda/baking soda
1/2 tsp salt
1 1/2 cups flour
1 tsp honey
3/4 cup butter or neutral vegetable oil
2 eggs
1 tsp vanilla essence
1 tsp cinnamon powder
1 tsp ginger powder
1/2 tsp nutmeg powder(I couldn't find it,so I didn't add any)
45 mils rum /brandy or orange juice
A day before, chop the dry fruits.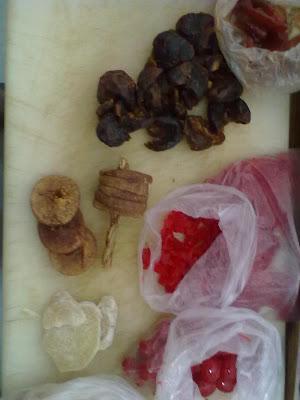 All the stuff is store bought.Even the candied peel.I was not sure if I would be able to bake..so I bought small amounts.
Chopping the figs was the most pain full. So,if you have someone to chop for you...get it done!
Add in the cinnamon and the ginger powders.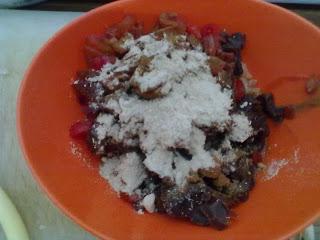 And the rum...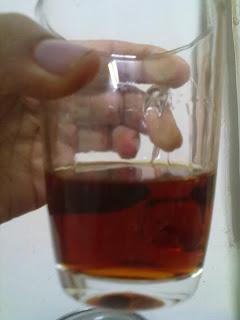 Cover and set aside...hoping that tomorrow will dawn bright!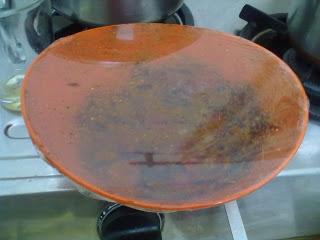 But no, we had fog!
Visibility...less than 10 meters in the day time. The sun did not shine...So I had to bake...
Oven on at 180C/350 F.
I know that's so not traditional...but, easy does it.
Easy, two eggs and sugar in the bowl.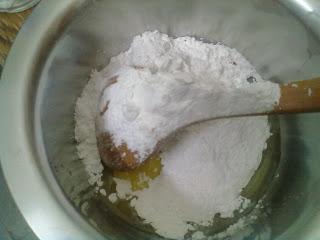 Blend with a wooden spoon and add in the oil.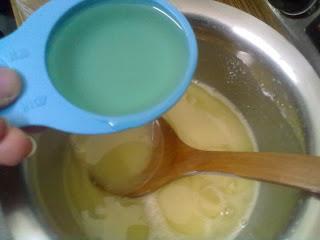 Yes ,the cashews were an after thought...so they are not dark yet.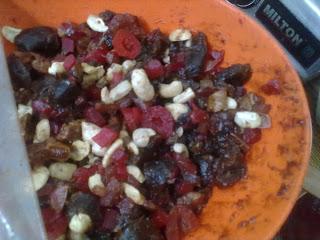 Into the mix with the honey.
You should sift the flour and the salt and the soda bicarb.I couldn't trace my sieve...so all went unsifted.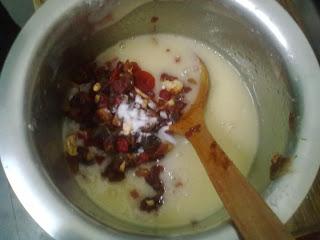 I started with the soda bi carb...And mixed all the flower in with the vanilla essence.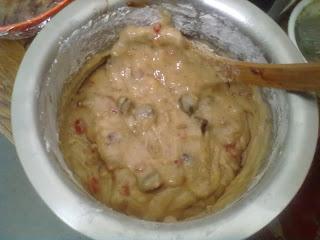 Now the baking dish...a makeshift bowl, lined with notebook paper.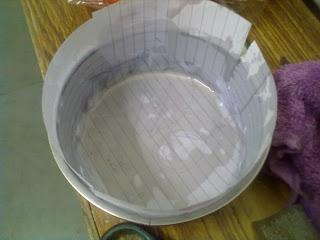 Mini Muffins and cup cakes and 1 cake...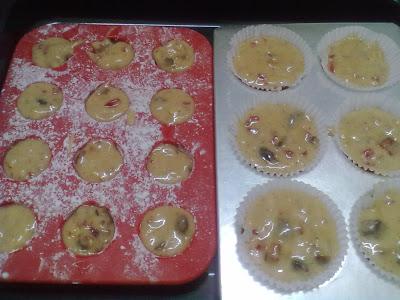 In for about 25 minutes...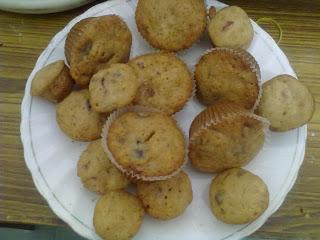 The cake took 40 minutes.
Covered with cling film overnight.

Glace icing.
juice of 1 lemon
1 cup icing sugar
Into the lemon juice,keep adding the icing sugar,mixing in till you get the consistency you desire. I desired pouring consistency...so ...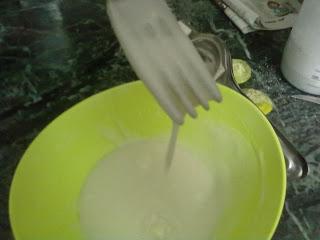 Sprinkle some tutti frutti on for color...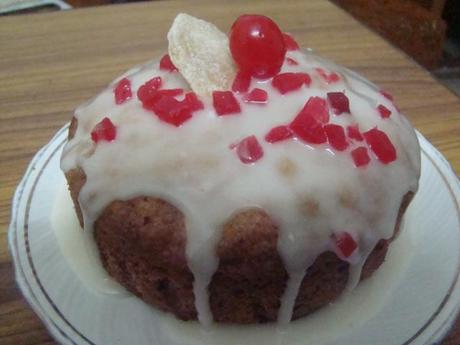 Allow the icing to set and...enjoy!!
Wish you all a Merry Christmas...
Wish the next year is better for all...
Wish the Delhi girl gets better and that every girl is safe!
Til next time...
So what are you baking today???