I didn't want to post anything on Christmas day because I thought the time should be spent with family and friends (as much as I consider all my blog followers my friends).  But I still wanted to share a little Christmas with all of you before the holiday feeling wears off (although an 8.5 hour shift at the store kind of wears off that feeling pretty quickly).  Anyway, I just wanted a little more Christmas before we all start thinking about our New Year's resolutions.
First off, I managed to get two more cards finished: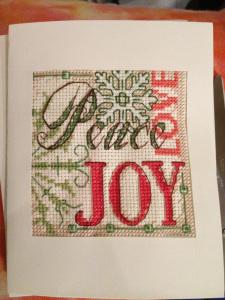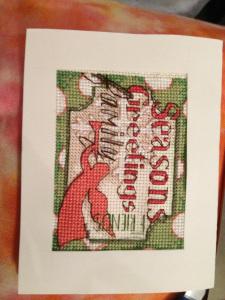 I like the "Seasons Greetings" one the best but both of them make good cards.
I also got two new cross stitch kits for Christmas.  The first is a Heaven and Earth designs pattern but I couldn't find a good picture of it to post here as all of their designs are (understandably) unable to be copied and pasted into a document.  But I'll be sure to post pictures of the WIP as soon as I manage to get started.  The second one I can post a picture of: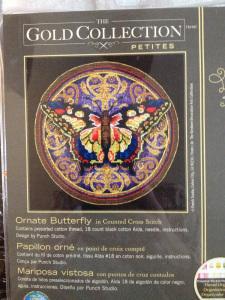 It's a butterfly mandala  mini.  I think it looks pretty, and won't take too long to finish.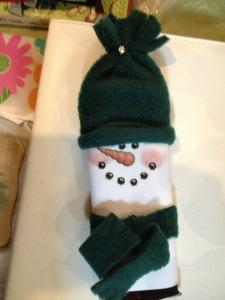 My mom also found a chocolate bar dress up kit at a craft store and I woke up to this in my stocking on Christmas morning.  No snow on the ground but a chocolate flavored snowman is pretty hard to pass up.
Hope you all had a happy holiday on Tuesday.  Now we've got a week to come up with our new year's resolutions and then get back into the real world and hope for the best.  And be prepared.  I fully intend to post a new year's resolutions post sometime this week too.  Be prepared.
Anyone else have any crafty gifts? or booky gifts? this holiday?