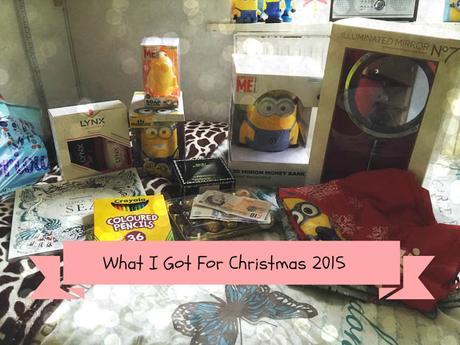 I cannot believe that we are just around the corner from 2016 and so much has happened though out 2015, As far as i can remember that some massive things changed for me this year including my health and my family, In the beginning of this year i made my current blog and i cannot believe how strong everything is going and all the support that i have been getting and it's been magical experience so far. I am not one of the best bloggers & YouTubers in the country and i am disabled and have difficulties with doing things but this doesn't stop me from the things that i love doing and blogging and making videos was one of my biggest choices that i made way back in November 2008, Since then i have the amazing chance to have my own official iPhone app made in 2015 and that has been one of my biggest achievements so far because i thought that i wouldn't ever have one made from any company on the market.
I don't make a lot of blog posts & videos because of my health & disability and i also suffer with depression sometimes it is very hard to come on and face the camera and write a blog post or a review of something when i am feeling very unwell and sometimes my depression is one of the main reasons why my blog posts and videos are sometimes delayed, The response from YouTube and my videos since last April has been amazing and all the lovely comments people has left me and it is so nice that people are out there for you when your in need of something.It has also been 4 years now since i had my 21.5inch iMac for my Christmas 2013 witch i had for my Blogging and YouTube making and i must say that this computer has lasted me for this long and i am very happy with it it does everything that i need and i couldn't of asked for anything else.
Since using my iMac in the start of 2014 my YouTube and blog has improved so much when i had my very old laptop that was out of date and not running well plus i didn't have the proper software to edit videos and to make a blog, But this iMac has everything that i need to make my little hobby a massive success. I am still learning on how to edit on iMovie but i am always learning and also how to use Thumbnails witch i am slowly improving on as i speak.
Also This year in June i also made a massive purchase on a Macbook witch i have wanted since i was a kid and it took me ages to finally get all the money saved to go out and get one, The Macbook was for me when i am traveling and going to see my dad in wales so i can do more work when i am free and also to use on the train, It is one of the best laptops that i have had and way better then the previous ones and it is perfect and i absolutely love it, The down side of it is that it doesn't have a dis drive in in but i can always plug in my USB disc drive to make things more easier for me.
So Christmas 2015 wasn't as bad as i thought it would be as some previous Christmases that i have had since growing up, When i asked what i wanted this year i asked for a extension to be made for a bigger room for me as i have one of the smallest rooms in this out and i am starting to loose space for everything, Well the extension isn't gonna happen because everything was gonna be to much and i am now gonna be moving somewhere with my mom and step dad to try and get much better and bigger bedroom and this room needs a lot of work on it and to tell u the truth i am not really asked to do it.
As my last years list was kinda huge and this year wasn't so there was a massive change in the things that i did want and in the end i just went into town and picked the things i wanted out and my mom got them while i was there and then they was all rapped up for me on Christmas day my mom done this for me so i wouldn't go empty handed on the big day anyway i knew a few things that i had but not everything though.
My Christmas Gift List 2015 - What Did I Get?
Lynx Attract For Her Gift Set
I have had these sets for the last 3 years and i have loved them, The downside is that you cannot find the Body spray very often and now ASDA has just started to sell the Lynx shower gel witch is one of the best from the range.
Despicable Me Minion Soap On A Rope
I have wanted one of these since the day i saw one in ASDA but in the end i was to late and then they was out of stock, My auntie kindly got me this for a few quid.
Despicable Me Minion Dave 3D Mug
This was absolutely adorable when i saw this mug and as i am a huge lover for Minion Dave i just had to have one and my auntie also kindly got this for also.
Despicable Me 3D Dave Money Box
So adorable i walked into BHS and i just had to have it because Dave looked so cute and i was in need of a money box, I have seen one before but i was't committed to get one because of the price but it looks so nice in my Bedroom and with all my penny saved in it.
Marc Jacobs Daisy 20ml Refillable Purse SprayThis was a surprise to me when i actually saw the box because i wanted Coco Chanel Purse spray and i was a little bit disappointed that i didn't get one, Saying that my auntie couldn't get into town and get one for me but this one is kinda hard to refill because you get something like you need to put into the small tube to add the spray, I have now gotten use to it and i have it in my bag currently, Nice item and i was in need of some more daisy but i still want some Coco Chanel purse spray.
No7 Illuminated Makeup Mirror Exclusive To Boots
Yet again this present was a surprise for me as i was in need of a new mirror as i actually managed to drop my last one and then it stopped working, This mirror is a lot better for me and plus its perfect for  what i need it for, The last one that i had was kinda big and bulky and i din't really like it but it lasted me a very long time.
Despicable Me Pyjamas from ASDA (Link Unavailable)
My uncle surprised me with some more Minion Pyjamas that i already have but at least that i have two pairs now.
Ferrero Rocher
I have these every year and i have done since i was 20 and i love the white ones
Under The Sea Mesdemoiselles Colouring Book
As i am into a lot of colouring these days my auntie picked me one of these amazing colouring books.
Crayola Coloured Pencils (36 Pack)
I was in need of some new colouring pencils for my new colouring books
That's everything that i got and plus i had some money at the begging of December for the Clothes show but i wished that i never went to it and saved the money towards my other bit that i had on Christmas day, The day went brilliantly and that was that i was a little bit disappointed that my dad hasn't given me nothing for Christmas and plus i am still waiting to see him so i can give him his stuff and this has got me a bit upset and also disappointed but he will come in the end i expect.
I went to to the boxing days sales on the 26th and i used the bit of the money on some items from Boots on Soap & Glory and there is so much more that i would loved to have but the lack of funds and money was one of them and also where would i put it when i do get it? I love Soap & Glory's range and i have always had there big boxes every year and i am craving for the new one that is now on offer for £30.00I am currently browsing around to see what kinda deals are on and as i am need of a few things and the thing is the lack of funds and also my bills is just around the corner and i am gonna be so upset if i cannot get the things that i want before i get paid again on the 28th Jan because usually when i get paid everything is nearly gone from the shops.
I am gonna see how i go with my money and bills and i am start to see if i can open a savings account  or go and see the Credit union for some help and advice and also to see about saving with them so i will have something to fall back on when i am so stuck.
This year saw me that i might need some kinda jaw treatment done for my teeth as i am grinding them when i am in my sleep that i have caused so much damaged to my teeth and jaw that i might need special treatment. I was kinda surprised that the dentist never told me about this and never offered me any further treatment to see someone. I have been in a lot of pain since i last saw the dentist and my jaw is cracking and it hurts when i chew something so i have made the appointment myself to see about having some special treatment done at the orthodontists in January to see if i can get my jaw fixed once for all and have sone kinda brace fitted, I do know that there will be a massive price for the treatment and also the monthly payments and plus my other bills but my jaw is one of the most things that i want fixed because its causing me a lot of pain Fingers crossed that i can get some treatment for it.
As the new year is just around the corner and there is a few things that i would like to do and get things sorted once and fall all,  Plus with everything that has been going on in 2015 i want to make 2016 my better year and successful for me as there is so much that i want to do and achieve such as..
Getting my Jaw fixed and proper treatment 
Go back Learning to drive and sticking to it and passing first time
Attend special work groups for weight management 
Re decorate my bedroom and get some more storage in there
Sort out my finances and bills and get them all paid off.
Try and get my first Credit card In September to build my credit score up
Get some work experience in a residential care home.
To move out and get my own place and live independently.
Get proper equipment for YouTube making such as a Video camera / camera
Well i am so happy to say that my blog will be one year old on 9th Jan 2016 and i would like to say thank you for making this possible for me and also to get this far in my little hobby and its amazing how far everything has come for me, I am hoping to be back on in the new year with some more exciting posts and videos for everyone to watch.
Thanks A Million For everything in 2015
Rianna