2015 is here! January marks the struggle to keep those damned New Year's Resolutions.
Sometimes, you just have to strike out every now and then. Give in to a little temptation.
Lately, I seem to have been appointed as Fairy Godmother.
I'm being undulated with requests on where to take a girl out for that all important Post-First-Date location.
Time to up the ante, fellas and seal the deal with the help of Chotto Matte.
It's dark, a little naughty and seriously sexy.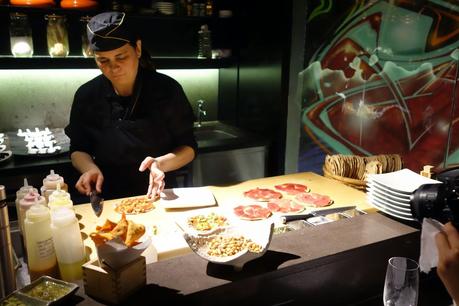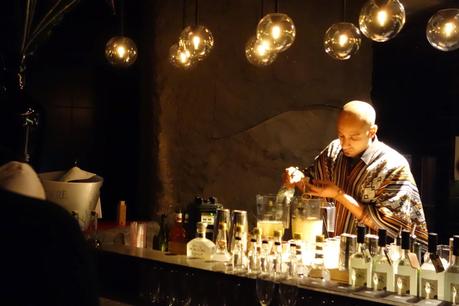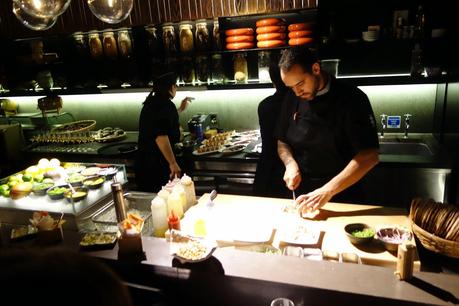 Chotto Matte expertly brings together the best of Japanese and Peruvian cultures serving up high-quality Nikkei cuisine. Kurt Zdesar 
(the man who brought Nobu to the UK) also presents to us Chotto 

Matte, and it is one of the first London restaurants serving the  relatively unknown Peruvian-Nikkei cuisine. It was born out of 
necessity
 from the Japanese diaspora living in Peru in the early 20th century, due to the lack of 
 the necessary ingredients the Japanese had to cook their home fare. That's right, it's more than just a trendy fad. 
I was invited here courtesy of Zomato, to sample the amazing cocktails & dishes. 
 Chotto Matte's menus and kitchen are under executive chef Jordan Sclare (former head chef at Aqua Kyoto and Nobu)  head chef Michael Paul, and the head bartender
Fabiano Latham whom 
expertly mixed up a few Pisco based concoction for us to sample.
Tuna Sashimi Tostaditas (Peruvian flatbread)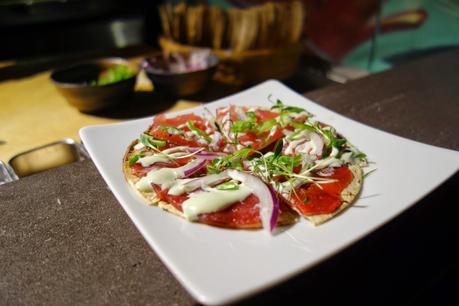 Aubergine Nigri flavoured with sweet miso, with alittle blow torch action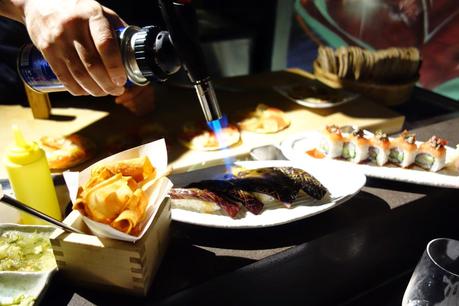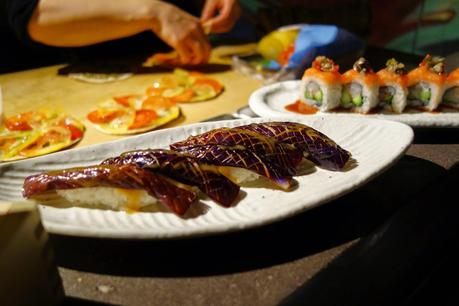 Yellowtail Sashimi with Yuzu & Truffle dressing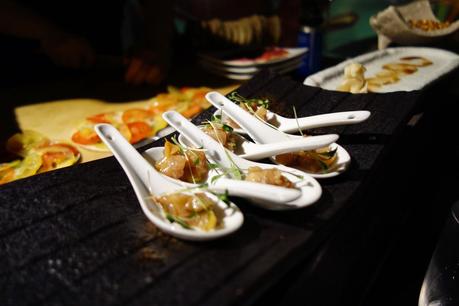 Restaurant Spying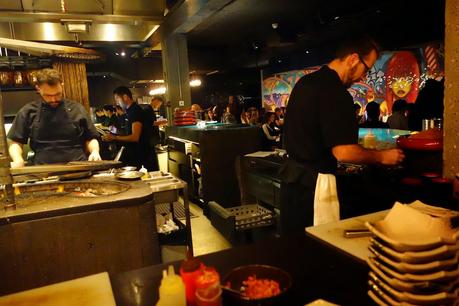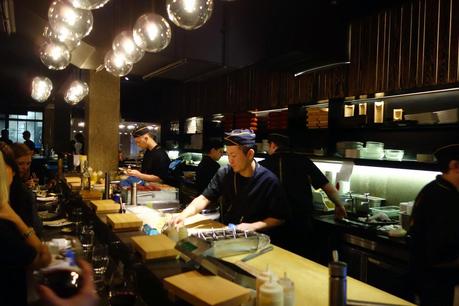 Cuatro Uvas, cocktail consisting of elderflower and red grapes
Sato Maki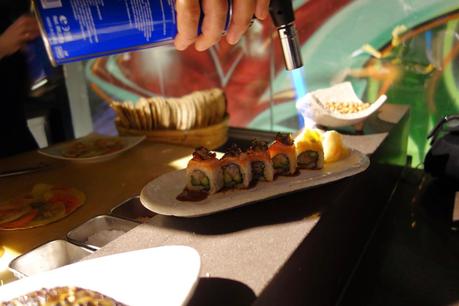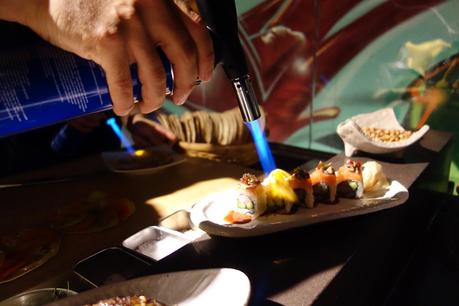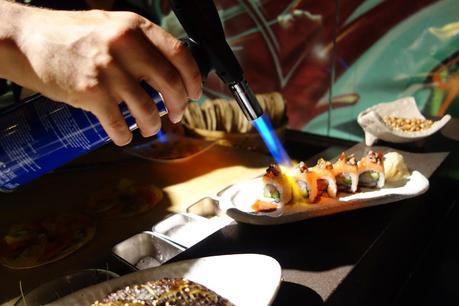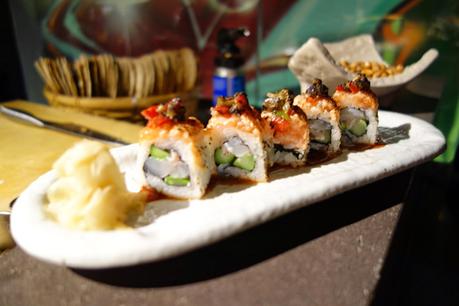 Sex Appeal?
Chotto Matte is all about sharing dishes, so you already have an excuse to get closer to your date.
What also helps is that you can let Chotto Matte, do all the ordering for you with their Nikkei Sharing Menu. Whilst you sit back, relax and pretend you know exactly what you're doing.
Or simply order a selection of dishes, you really can't go wrong. Especially with the dishes that are flamed at the table. Nothing gets the blood pumping like a spectacle involving fire ;]
The highlights for me were the: Sato Maki & 

Aubergine Nigri flavoured with sweet miso, with a little blow torch action. Though I do need to go back and sample the entire menu. 


YEAH-O-METER?

9.5/10 There's nothing I can fault with Chotto Matte, all I can say is if you're going home alone after this date. You only have yourself to blame ;] 
Where?Chotto Matte11 - 13 Frith Street, London,
W1D 4RB