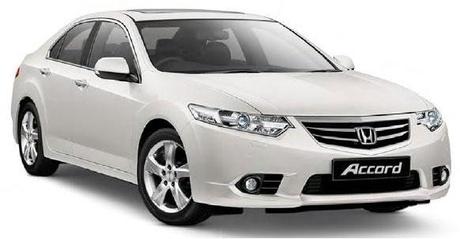 The saloon car is one that is equally suitable for families and business travellers and there are plenty of different saloons out there. As with any car, when you're comparing different saloons, it's important to check out the running costs, miles per gallon and emissions that each one you're thinking about has, as well as overall performance and price tag.
If you are keen for your car to be one of the eco cars on the road today, there are a few saloons that stand out as environmentally friendly choices in the UK. These are the Toyota Prius, the Volvo S40 DRIVe, the Ford Focus 1.6 TDCi Start/Stop and the VW Passat 1.6 TDi Blue Motion.
The Prius has a combined mpg of 72.4mpg and emissions of 89g/km CO2, while the Ford Focus can achieve 67.3mpg with 109g/km of CO2. The Bluemotion Passat has offers 65.7mpg with emissions of 114g/km of carbon dioxide, while the Volvo S40 DRIVe has a combined mileage of 74.3mpg and CO2 emissions of 99g/km.
The latest Honda saloon car in the UK is the Honda 2012 Accord. Although it has a higher price tag and is not so environmentally friendly or economic to run as its peers, it's a step above the others for the quality of the interior and the comfort of the drive. As with other Accords it features Vehicle Stability Assist (VSA) as standard. This allows the driver to keep control while accelerating and cornering. It also has Motion Adaptive EPS technology that monitors stability in wet driving conditions, making it one of the safest saloons on the market.
As with most things in life, choosing a car that has environmentally friendly credentials means making compromises on some aspects. The Honda Accord saloon may not equal the other saloons mentioned here on emissions and fuel economy, but the overall ride is probably a more comfortable and secure one.
[photo source: honda.co.uk]