90's fashion trends have been making a comeback lately. Choker necklaces have been falling in and out of fashion for thousands of years.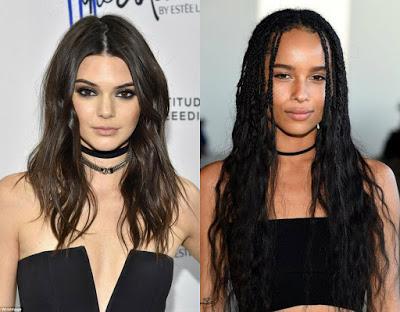 A choker is a close-fitting necklace worn around the neck. Chokers can be made of a variety of materials, including velvet, plastic, beads, leather, metal, such as silver, gold or platinum, etc. They can be adorned in a variety of ways, including with sequins, studs, or a pendant. The common type of chokers include Victorian, vintage, open collar, Gothic, pendant, gemstones, or tattoo.
Expert curators from the Jewelry Museum of Fine Arts in Boston said that chokers have been around for thousands of years, first gracing the world's earliest civilizations: the Sumer Empire in Mesopotamia and Ancient Egypt and were thought to be protective and imbued with special powers.

Native American traditions include choker. These pieces are typically made from bone, glass beads, or shells.  These chokers were originally created as neck protection for warriors, as well as a form of dress for tribal ceremonies. In East Africa culture, jewelry not only serves the purpose of ornamentation, but also to denote special occasions and relationships. This was especially true for weddings. Brides would often wear beautifully crafted, brightly colored chokers for their ceremonies, with the many materials and hues taking on different meanings. 

During the 1700's, it was a style favored by royals in various countries, including Spain and England. Women of the period would wear red ribbons tied into a choker as a silent homage to those who fell victim to the guillotine. They could be worn tied at the back, or crossed into an "x" at the back for a more fashionable look.  By the 1800's, the choker had taken on a few different connotations in Europe. A black ribbon around the neck was often used to identify prostitutes. Alexandra, Princess of Wales frequently traveled to India, and delighted in the way women there heavily adorned themselves with jewelry. With this inspiration in mind, and fueled by a desire to hide a scar on her neck, Alexandra began piling on ropes of pearls and velvet. These necklaces were worn tight to her throat and stacked high, creating a decadent look. Chokers became a massive trend in the city, with necklaces made not only from pearls, but also precious stones, lace and gold.

The trend became a feminine symbol of power, and many American women wore chokers, sometimes multiple necklaces at once. The revival in popularity began to spread globally, with women embellishing chokers with lace, cameos, pearls, and even diamonds.

The 90's iteration of the choker is the one we are most familiar with. The necklace had previously been a symbol of both wealth and rebellion, and it made a definitive return to an anti-establishment statement. 90's chokers were decidedly less glamorous than their predecessors. Diamonds and lace were replaced with hemp and puka shells, spiked dog collars, and of course, the plastic tattoo choker.
Enough of history, here are some of the cutest chokers that you may find stylish:
Velvet Tie Choker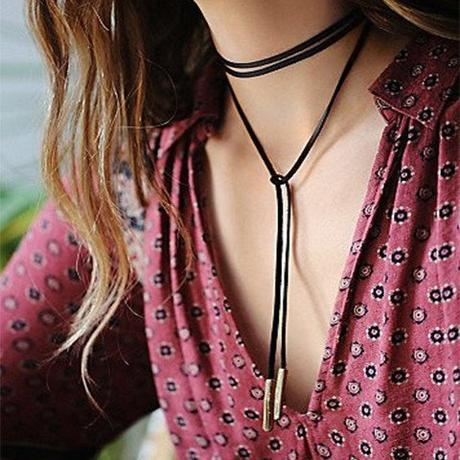 Upgrade any look with this subtle yet unique choker. Made of leather, it features an elegant appeal that's perfect for Boho, grunge or goth outfits.
Pastel Goth Leather Choker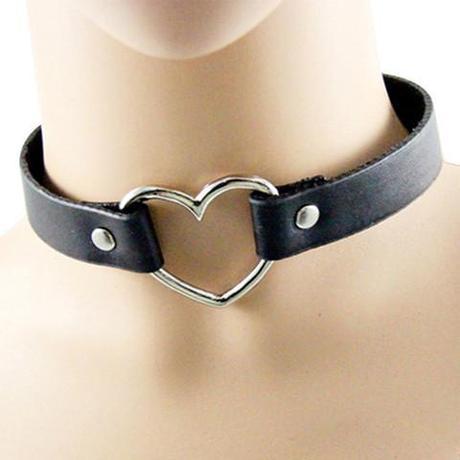 This accessory is a cross between goth style and Kawaii fashion, making it a must-have for every Harajuku-lover's wardrobe.
Black Velvet Choker Necklace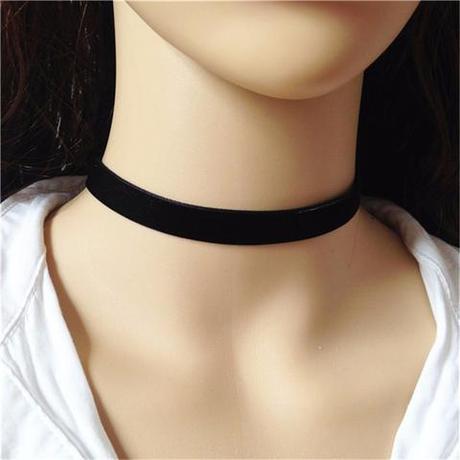 This customer favorite is crafted from black ribbon and rope chain. It is a must-have gift for you and all of your friends. They'll love how amazing it looks while it rests perfectly on the neck.
Stretch Tattoo Choker Pendant Necklace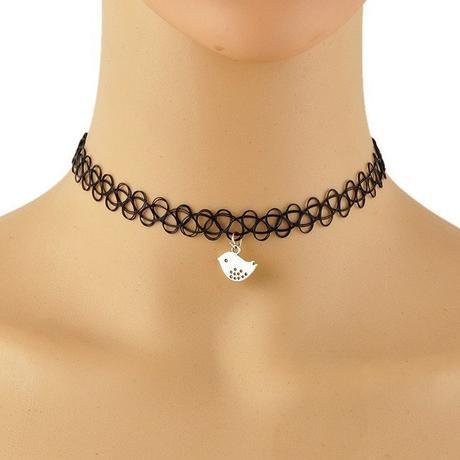 This Stretch Tattoo Choker Pendant Necklace adds a touch of '90s-inspired style to any casual look. With a henna-style design and a comfortable stretch fit, this necklace is perfect with tees, tanks, or blouses that need a touch of edgy style.
Goth Galaxy Choker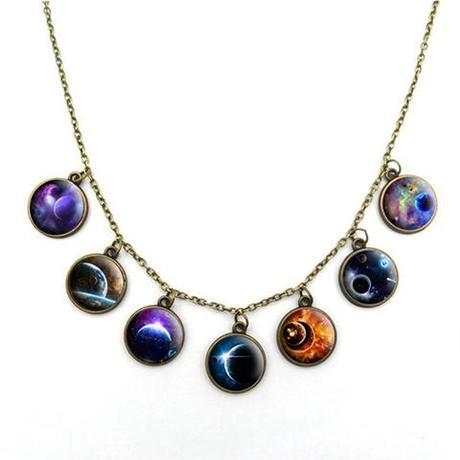 Add an out-of-this-world element to your goth outfit with this unique choker. Each pendant features a stunning image of a planet or the galaxy. The seven glass-covered pendants are put together in a vintage chain which drapes on your neck, perfect for a wide range of necklines.
Black Lace Choker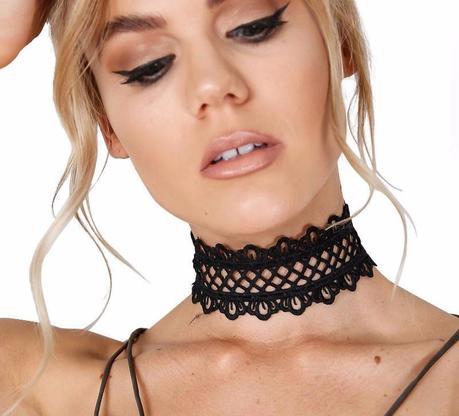 Our black lace choker adds fabulous fashion and sleek style to any wardrobe. All of the best accessories come in a versatile color like black and can mix and match with all of your favorite tops and dresses.
How about you? Do you find choker fashionable or out of style?


Source: Wikipedia, Rebel Style Shop etc.