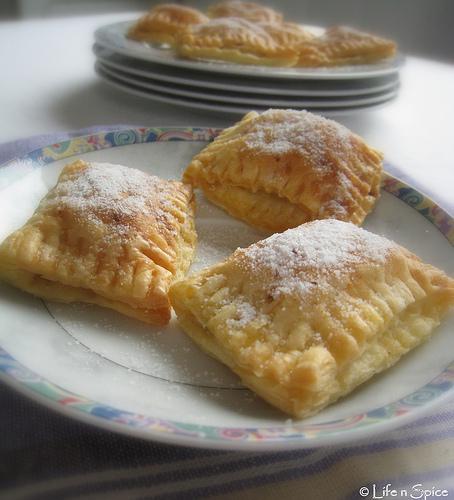 My love affair with chocolate started quite early in life and the past few days (read weeks) have convinced me and everyone around that I am obsessed with it! So after a lot of thought about how best the puff pastry in the freezer could be put to use, I settled for these.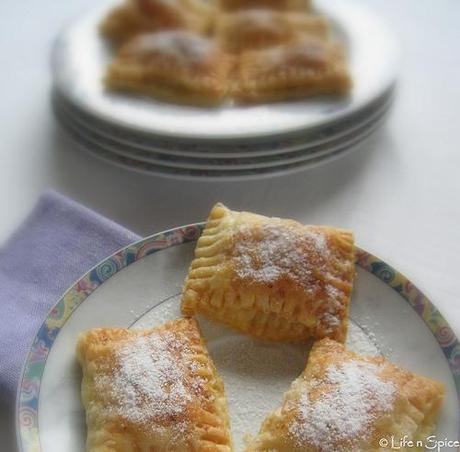 Coming to talk of puff pastry, I would rather call them a blessing! Why you ask? They are just those that come to your rescue on a lazy evening when you want to munch on something yummy. Or those times, when you have unexpected guests and want to serve them some delicious finger food.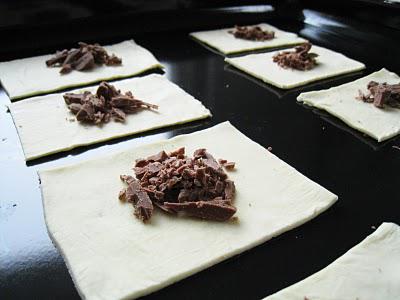 Puff Pastry can also be made at home. But I have to admit it, I haven't and wouldn't try it in the near future more because of the time consuming process involved. As long as I can lay my hands on ready made ones available at the supermarket, why bother?:-)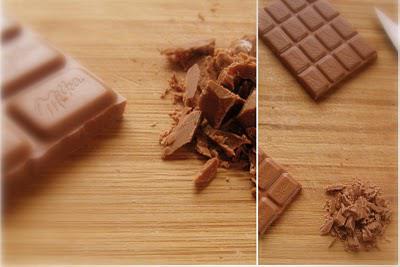 I always keep a pack of this versatile product in my freezer. When craving hits they can be thawed by placing in the refrigerator overnight. So here is a recipe for one such delicious finger food that is easy and tasty too!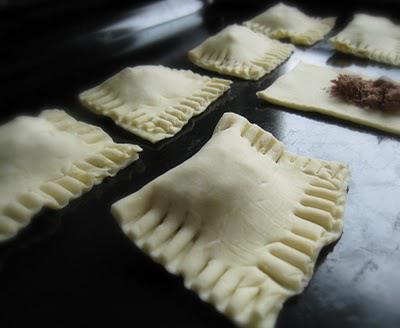 Ingredients:
1 packet puff pastry
1/2 cup chocolate pieces/chocolate chips
1 tbsp butter
Recipe:
1) Preheat the oven to 375 degrees F/175 degrees C
2) Thaw the puff pastry. Cut into 4x4 small rectangles. (You can make lesser and bigger rectangles if you want bigger puffs)
3) Chop or grate solid chocolate into small bits. You can also use semi-sweet/bitter chocolate chips here.
4) Place a teaspoon of chocolate bits in the center of each puff pastry piece. Fold and press the edges with a fork to seal all the sides carefully.
5) Brush some melted butter on the top of each puff and bake in the preheated oven for 20-25 mins until the puff squares turn golden brown.
Sprinkle some powdered sugar on top of the puff bites before serving!
Yields: 16 pieces
Preparation time: 20 mins
Baking time: 20-25 mins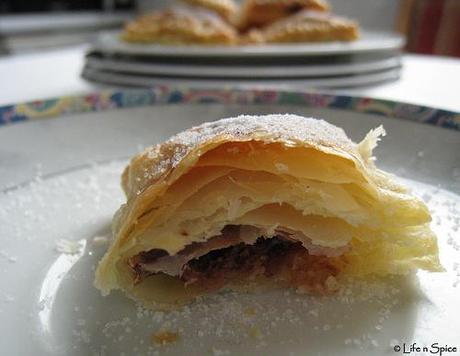 Don't miss a post. Subscribe to Life n Spice by email!