Happy Friday Friends!
Today, I want to talk about hunger. More specifically, I want to talk about how I am hungry ALL OF THE TIME right now. I'm talking 24/7, 365. Everyone tells you that you need to consume extra calories while breastfeeding, but no one warned me about the crazy crazy hunger I would feel. Any other mommies out there know what I'm talking about? I think since I was sick for 9 months straight while pregnant and never really hungry, that my current hunger level feels even more dramatic. Hahaha Or maybe I'm just dramatic? Probably the latter. Anyways, do to my insatiable hunger, I constantly need to have healthy snacks on hand which explains why I am posting my second protein bite recipe for the week. Yep, I consumed the entire batch of the
first recipe
in about 2.5 days! Woops!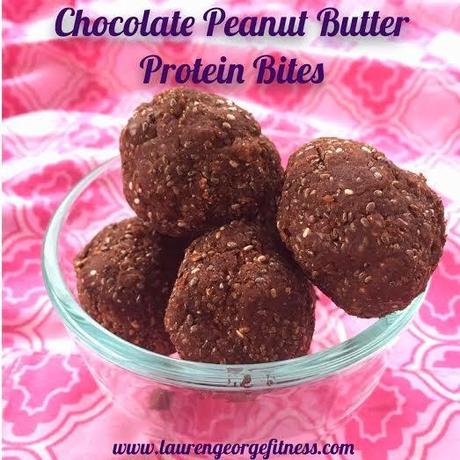 Luckily, I had plenty of PB2 powder on hand to make a new batch on Thursday and this time, I went for a chocolate version! Belle was a big fan of this recipe. I used my blender to mix up the dough, and I can't even begin to describe how fanny Belle's face is when I turn on the blender. It's definitely America's Funniest Home Video quality. She starts our looking completely shocked and terrified and then cracks up hysterically .5 seconds later!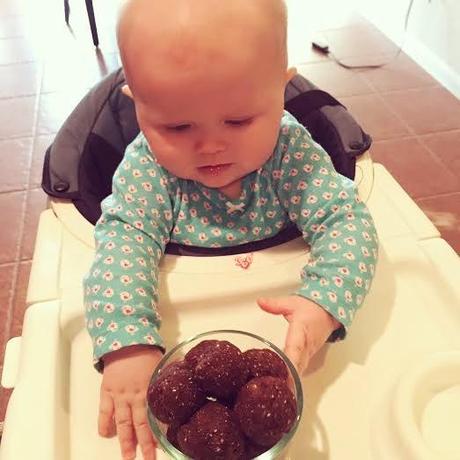 If you don't have PB2 powder on hand, you can totally swap it out for regular peanut butter. I haven't tired this, so you may have to play around with the dough consistency. If it comes out too sticky, add an extra tablespoon or two of coconut flour until you get it the consistency you like.
Chocolate Peanut Butter Protein Bites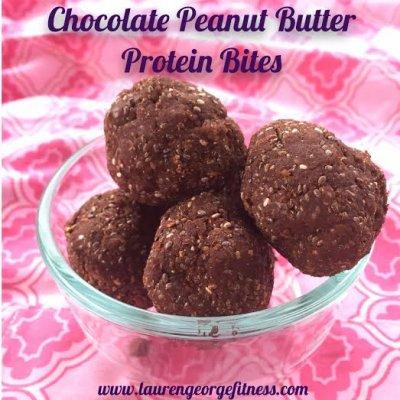 by
Lauren George
Prep Time:
10 minutes
Keywords:
blender snack gluten-free 6070145Ingredients
(1 Dozen)
1/2 cup chia seeds
1/3 cup flax seeds
1/3 cup coconut flour
6 pitted and roughly chopped majool dates
1/2 cup PB2 powder
1/2 cup water
1/4 tsp salt
3 tbsp of peanut butter
1 tbsp unsweetened cocoa powder
1 tbsp honey
InstructionsMix PB2 powder, water, and salt in a separate bowl.Add dates to food processor or blender and pulse until well chopped.Add in remaining ingredients and pulse until a thick dough forms.Roll into approximately 1-inch balls and enjoy.Powered by
Recipage
Let me know if you give them a try! It's time to get ready to go shake my booty at the Barre with my 11 AM crew! I saw this ecard today and had to share. I know some of my students are probably secretly cursing me under their breath (I can tell by their dagger eyes when I say 8 more), but I love it (and I know deep down somewhere inside they do to)! They're the best!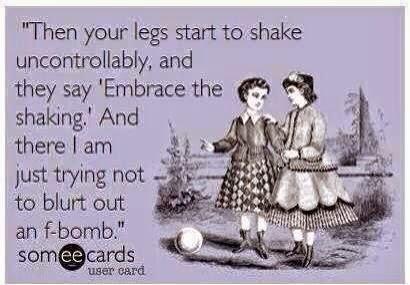 I hope you all have a fabulous rest of your Friday!!
Any other mommies out there feel me on the hunger issue? What do you do to tame your hunger?
What's your go to healthy snack when you're starving?
In health,