These are THE BEST lazyass Chocolate Chip Cookies you just have to make at home.
I mean just look at them.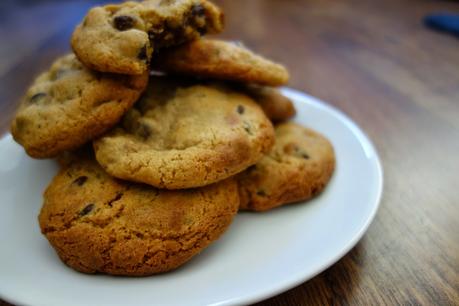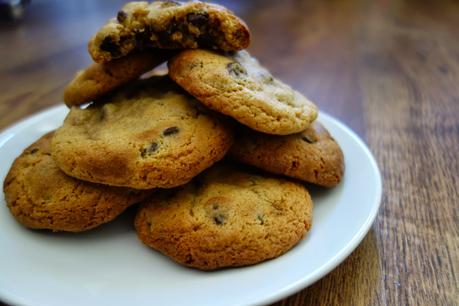 LOOK AT THEM.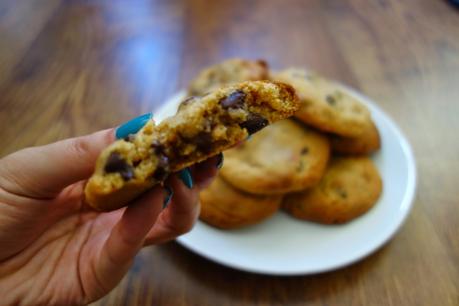 That's right.
They ARE so soft that they just melt in your mouth and crumble at your fingertips.
The center is so gooey and moist that you just lose yourself taking that first bite.
You wouldn't believe just how easy it was to make.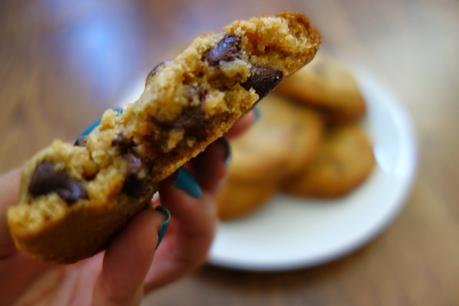 How did I make such a beauty?
With the help of Betty Crocker that's how!
Prep time: 5minsBaking time: 10 - 15mins (dependent on size ;])
What you need?


2x packets of Betty Crocker's Chocolate Chip Cookie mix

1x large egg

100g butter (soft)

Pinch of cinnamon

The packet told me to use vegetable oil and water BUT I just prefer to use BUTTER. 
Everything tastes better when you use naughty ingredients. 

Method
1. Preheat your oven 180

°

C 
2. Massage that butter into your cookie mix and throw in a generous pinch of cinnamon.
Go on and get a bit dirty.
3. Crack in the egg and mix it together to bind it in until you have a stiff dough.
4. Using a tablespoon, scoop the mix out and roll in to generous sized balls.
5. Place onto a tray about 2inches apart.
6. Bake for 10-15mins.
7. Leave them to cool.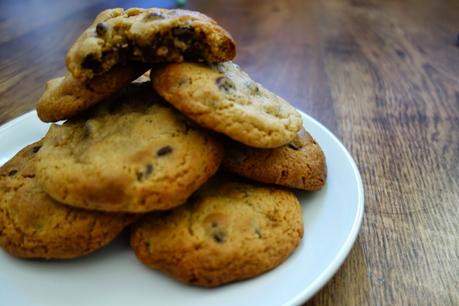 Yummeis 9/10
Just sit back and enjoy the praise, whilst Betty does all the hard work ;]