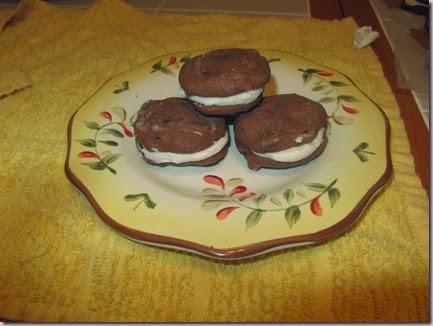 Ciao sweeties!,
   Sandwich cookies are fun!  This was one of my first attempts at them, and it's really simple and super delicious (and fattening…oh well!).  You basically make cookies and sandwich them together with tasty filling/cream.  These ones are very chocolaty and my fiancé loved them!  
Ingredients for Cookies:
2 cups all-purpose flour
3 ounces unsweetened chocolate
1/2 teaspoon baking soda
1/2 teaspoon salt
1 cup sugar
1/2 cup unsalted butter, softened
1/3 cup buttermilk, at room temperature
1 1/2 teaspoon vanilla extract
1 egg
1 1/4 cup mini chocolate chips

For the filling:

1/2 cup unsalted butter
2 1/4 cups confectioners sugar
Pinch of salt
1 teaspoon vanilla extract
2 1/2 tablespoons half-and-half, more if needed
Directions:
Preheat the oven to 400 degrees F.  Line baking sheets with parchment.
Melt the unsweetened chocolate and set aside to cool.
Whisk together the flour, baking soda, and salt in a bowl.
Cream the sugar and butter in a large bowl using a hand mixer on high speed.
Add the buttermilk, vanilla, egg, and cooled chocolate to the sugar/butter mixture. Beat to combine.
Add the flour and beat until just combined without over-mixing. 
Stir in the chocolate chips.
Drop 1 tablespoon (or use small ice cream scooper) of dough two inches apart on prepared baking sheets. Press down dough to about 1/4-inch thick and shape into circles.
Bake 8 to 10 minutes, until almost no indention remains when touched.
Immediately transfer cookies to a cooling rack.
Repeat with remaining dough. Make sure baking sheets are completely cool between batches.
Cool cookies completely before assembling into sandwich cookies with filling.
For the filling:
Melt butter over low heat until golden brown. Remove from heat and cool.
Sift the confectioners sugar into a medium bowl.
Add the cooled browned butter, salt, vanilla, and half-and-half.
Beat until smooth. Add more half-and-half if needed for spreading consistency. Filling should be slightly thicker than cake frosting.
For assembly:
Place a small amount of the filling on the bottom of one cookie. Top with another cookie.
Repeat using remaining cookies and filling.
Recipe adapted a bit from: http://magnoliadays.com/2013/chocolate-brown-butter-sandwich-cookies/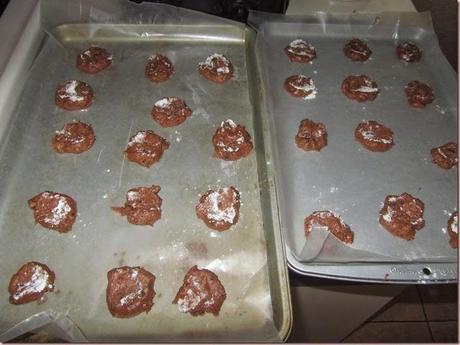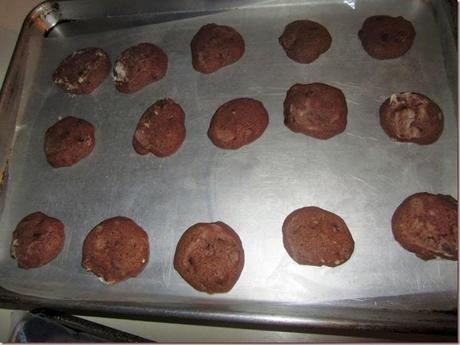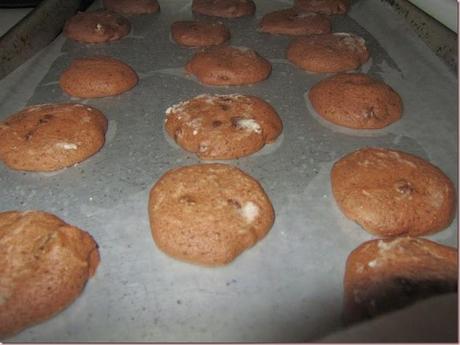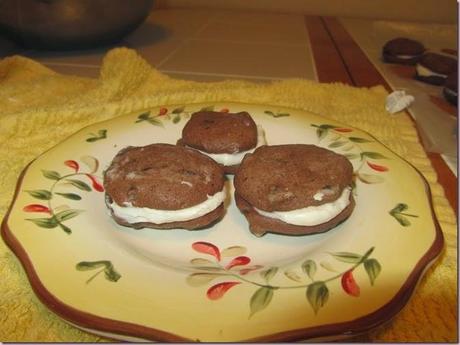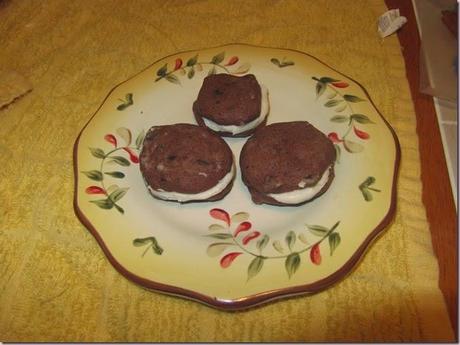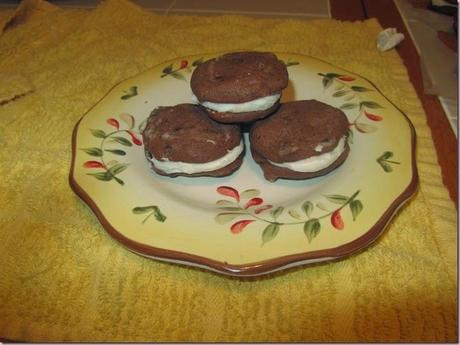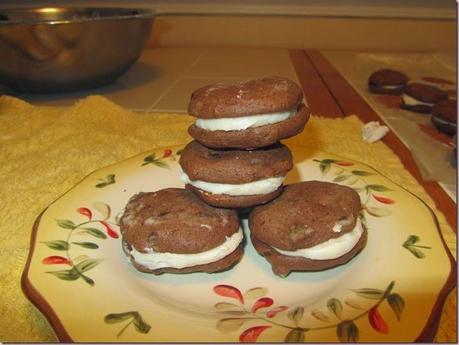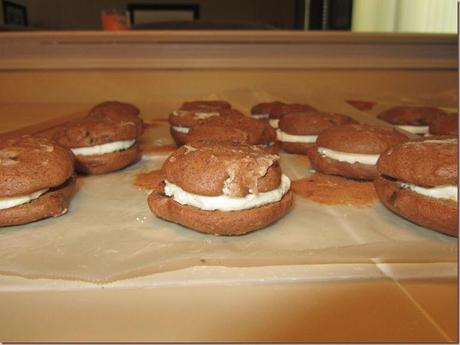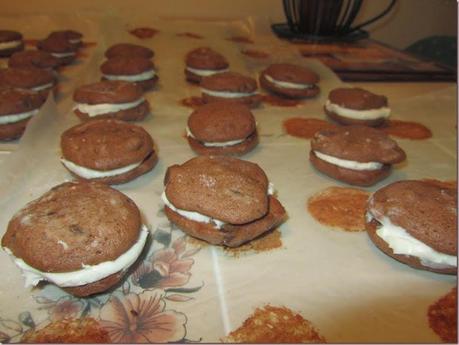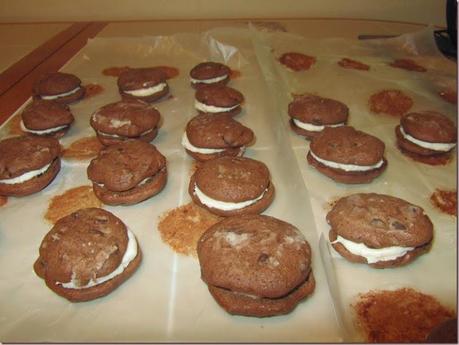 ♥♥ Xoxo Gabriella