To butter or not to butter my daily bread?On my God!I am such a major crossroad in my life. Butter or Marmalade or Nutella? Or go bare,go naked??? Nothing on the fr**king toast for breakfast!!!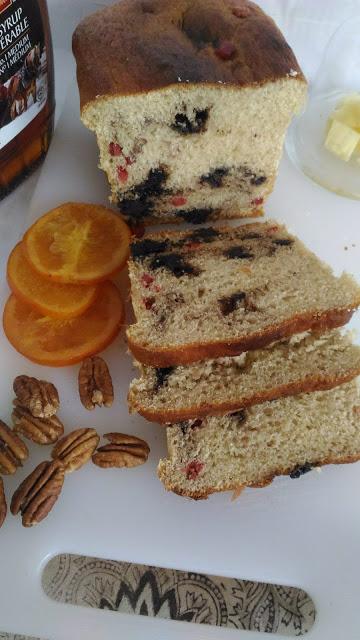 Ever eaten bread fresh out of the oven? Its the one thing a baker will tell you. Don't.Slice.Fresh.Bread. And the response-"I don't care!"Oh ,that comes from sweet child.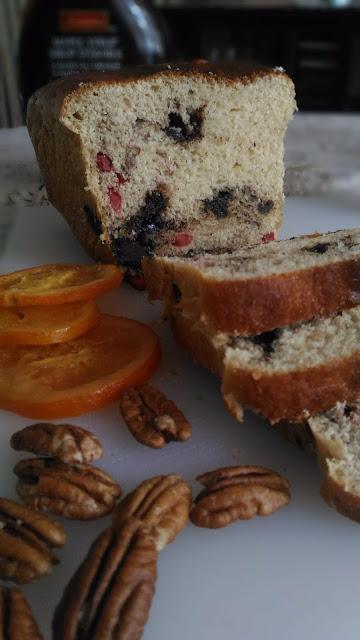 But he cares for the melting chocolate on warm fresh bread . And he cares for the pecans. Walnuts are too local for him . He loves everything about Marvell Comics and Pecans. These were good for breakfast and as an accompaniment to tea.
The bread is an Eggless Challah bread that I make often. I couldn't braid this bread as the chocolate chunks would melt on too much handling of the dough. But if you live in cooler climes, go ahead, braid this bread.Its partially whole wheat. Well, just because.Maple Syrup gives an amazing glaze to the bread that otherwise egg would have leant.
For the
Chocolate Bread with Candied Orange , Pecans and Maple Syrup -Egg Free
You need
2 cups all purpose flour or maida1 cup whole wheat flour or atta1/4 cup sugar1/4 cup neutral vegetable oil 1 1/4 cup water1/2 tsp salt2 1/2 tsp instant yeast1/3 cup more or less chopped candied oranges or orange peel1/2 cup chocolate chunks or chips1/3 cup pecans choppedMaple Syrup to brush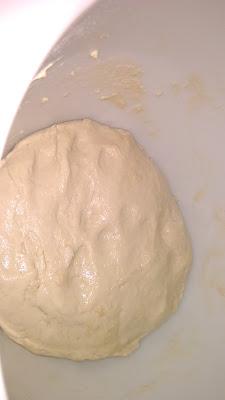 Blend the sugar and yeast with 1 cup of water and wait forbit to froth. Add in the flours and salt and oil and knead using only as much more water as needed.


Oil a large bowl and place the dough ball and allow to rise.I generally pour 2 tbsp oil in a large bowl, then swish the dough ball around and coat the dough ball too before covering.Around an hour later ,or maybe two-depending upon your weather ,the dough ball doubles.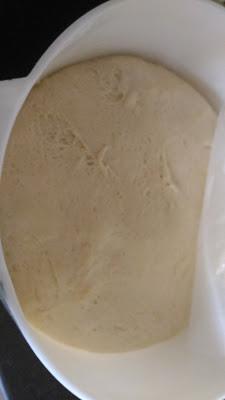 Chop the oranges and Chocolate and the pecans and mix up.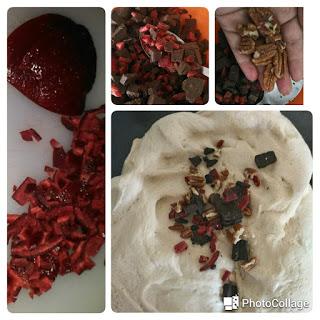 Flatten the dough and place the chopped nuts and stuff. Now fold over, stretching and folding as you go on. Dont knead at this stage. Four or five folds and stretching should be enough.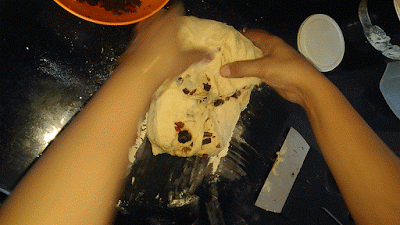 I doubled the quantity and made three large loaves. You can make two medium loaves from this dough. Lightly grease and paper your loaf tins or paper your cookie sheet if you want boules.Cut the dough into two or more parts .Lightly flour  the worktop. Roll the dough bringing it towards you, dragging it on the extra flour, like so, so tighten and stretch the surface. So if these are round free loaves, leave them.like so.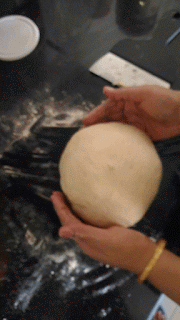 Else slightly elongate and place in prepared tin, seam side down.Allow to rest atleast an hour. Preheat oven to 180C for atleast 15 minutes.Brush the loaves with sufficient maple syrup and pop into the oven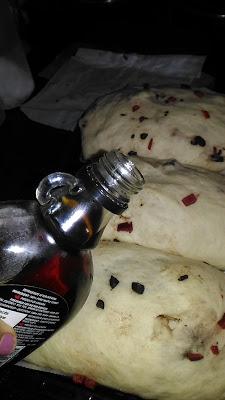 After 40-45 minutes, check on the bread. It should sound hollow when you knock on the bottom.Bring out the loaves. Cool 5 minutes and they pull out easily from the tin. Rhays why the paper. Beauty is that the chocolate doesn't burn. The orange gives a very marmalade fragrance and the pecans just toast extraordinary.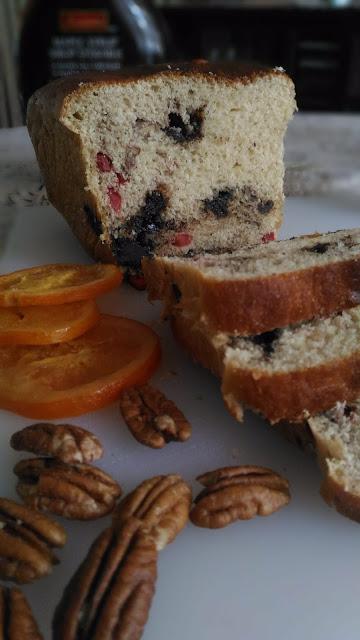 Now address my question. Do you need to butter such a flavorful bread? It doesn't need the jam. Or the marmalade.It definitely doesn't need Nutella. The melting chocolate and the chocolate pecans elevate the hazelnut flavoring to pecan-esque flavor.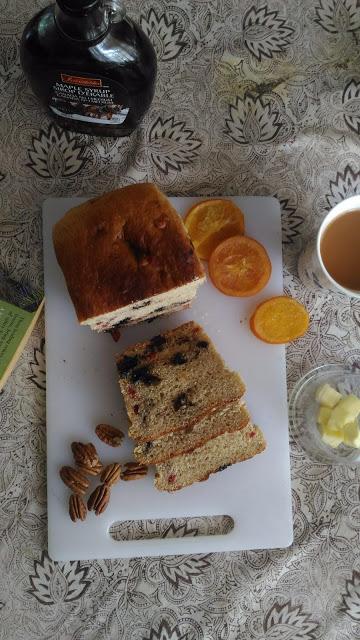 Take a call with the butter. It is superfluous here. Just a chunk of the bread, a cup of coffee and a good book ... my view of the #MumbaiRains is sorted.You may skip the pecans and substitute with walnuts or skip the nuts altogether. But oranges and Chocolate are a marriage made in heaven. And the nuts add the sexy kick.What a way to view your daily bread...
A new flavor in your daily bread. Its healthy, tasty and homemade.


So what are you baking today???