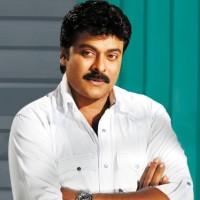 It`s been four years since Telugu actor Chiranjeevi appeared on the silver screen. But the love and craze for the megastar, who turned 58 today, remains unshaken in the hearts of millions of his fans.
He was last seen in the 2009 Telugu film `Magadheera` in a cameo alongside his son Ram Charan Teja.
A year earlier, he had entered state politics launching the Praja Rajyam Party which emerged as the third largest in the 2009 state assembly elections in Andhra Pradesh. PRP later merged with the Indian National Congress. Presently, Chiranjeevi is union minister of state with independent charge for Tourism.
Telugu actor Harshavardhan Rane believes Chiranjeevi has reached the tipping point of stardom where he need not worry about saving it.
"As a legend, he has reached a point where he need not worry about his star status. He will always be loved by people because his image as a star has personally touched millions. I believe, once a legend is always a legend," Harshavardhan said.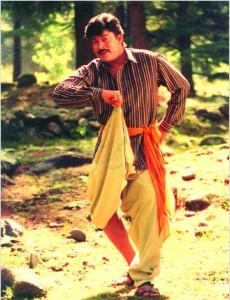 Chiru, as he is fondly called by his fans, made his cinematic debut in 1979 Telugu drama "Punadhirallu". He went on to act in several memorable films such as "Manavoori Pandavalu", "Jagadeka Veerudu Athiloka Sundari" and "Rudraveena".
He has starred in 149 films so far and has also worked in Tamil, Kannada and Hindi industries in a career spanning over three decades.
An ardent fan of Chiranjeevi, actor Sundeep Kishan says the former is an inspiration for the new generation of actors.
"I think the megastar tag has nothing to do with Chiranjeevi as an actor, but it`s for the person he is. It`s for inspiring an entire generation of actors. It really doesn`t matter if he has stopped acting because as a person he is always a megastar," he said.
For actor Naveen Chandra, Chiru has been an idol since childhood. Naveen says he took lessons from some of the actor`s films to prepare for his roles in his upcoming films.
"In my upcoming Tamil film `Sivappu`, I play a construction worker. I watched Chiranjeevi`s `Swayam Krushi`, in which he plays a cobbler, to understand the dedication with which he played the role. I also saw his `Vijetha`, a sports-based film to take lessons for another film I`m working on," he said.
While Chiranjeevi played anti-hero roles in the first few years of his career, it was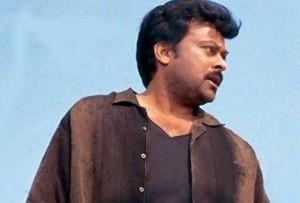 with 1983-released Telugu film "Khaidi" that he earned the action hero tag — and eventually rose to stardom.
By mid-1990s, Chiranjeevi graduated to a mass hero with cult following. Some of his best films during that decade include "Gang Leader", "Gharana Mogudu", "Kondaveeti Donga" and "Mutha Mestri".
However, films such as "Aapad Bandhavadu", "Shubalekha" and "Chantabbai" brought to fore the versatility of Chiru as an actor.
Veteran director K. Vishwanath says Chiranjeevi is one of the finest actors he worked with.
"He has always been typecast for a mass or commercial hero, which he is, but he is also one of the finest actors I have worked with. He has never restricted himself to any one type of role and that`s what makes him a star in my view," he said.
"If he played a cobbler in one film, he played a rickshaw puller in the other. He evolved to the status of a mass hero because he touched millions with such roles, which not many would be interested in doing," he added.
By early 2000, Chiranjeevi had evolved as megastar. Films such as "Indra", "Tagore", "Shankar Dada MBBS" and "Jai Chiranjeeva" are proof of his stardom.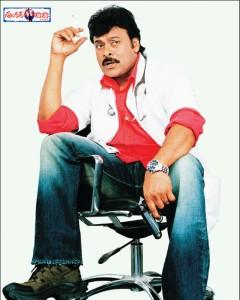 For Chiru`s millions of fans, it will be a dream come true to watch him face the camera one more time to mark his 150th film.
"I wish he continues to act. I still remember how back in college I used fight to get tickets for his film on release day. I don`t mind doing that one more time. I`m sure all his fans won`t mind doing that either, provided he acts again," said Naveen Chandra.
Chiranjeevi, currently busy with his political career as union tourism minister, is likely to make a comeback soon.
This article was originally written for IANS news wire.