Good morning everybody!
Today, I will share with you a short story of how I fell in love with a color I never thought I would like...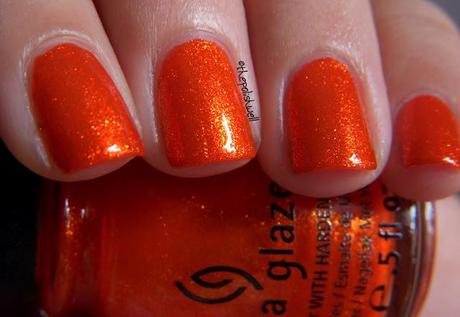 *splutters* Isn't this one insanely gorgeous polish?! Bright red-orange with even brighter gold glass flecks that gives the color incredible depth. Super fiery. Definitely a head-turner. I'm not one to like super bright colors but this was love at first sight.
Need I say more?
... Really?
Fine, I will let the pictures do the talking.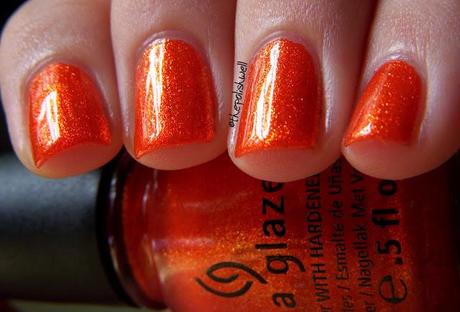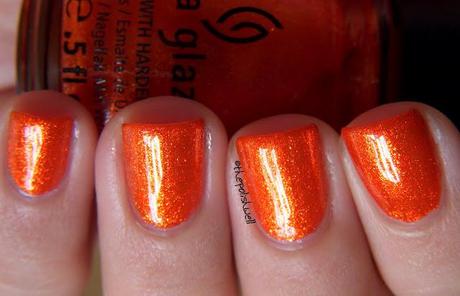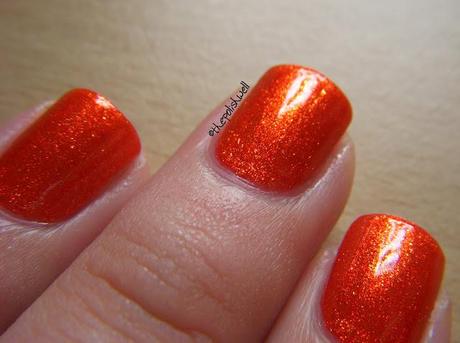 One last one to push you over the edge...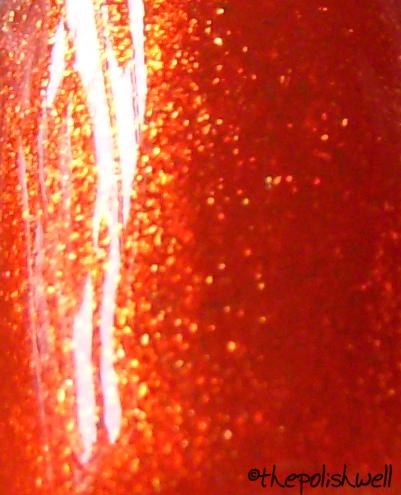 o.m.g.
Application for Riveting was fantastic - pigmented and smooth formula. You can get away with one coat but I did two anyway because... well, I was too mesmerized by the color to know what I was doing. o"o You can't blame me, can you?
And that, is how I fell in love with an orange polish.
Are you smitten yet?
xoxo,
mich
p.s. I've started an account over at instagram! I've nearly forgotten how fun it can be! ;p Will be posting random pictures and NOTDs there so feel free to join me there @thepolishwell!