See How Easily You Can Cook Chicken Tikka Masala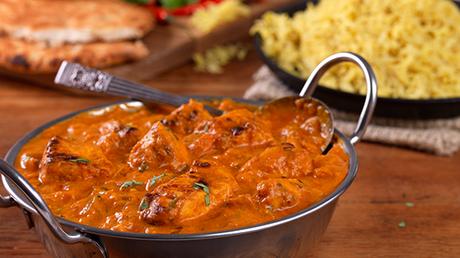 Chicken tikka is a well-known recipe all over India. It is a very tasty dish from India and it is a spicy preparation and easy to cook.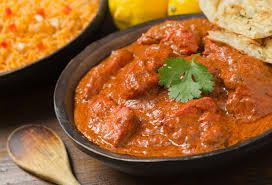 COOKING TIME: 15 min
PREPARATION TIME: 10 min
SERVING: 2
Ingredients
4-5 Large garlic cloves, coarsely chopped
1 tablespoon fresh ginger chopped
Salt to taste
3 tablespoon Greek yogurt
1 tablespoon fresh cup lemon juice
1/2 tablespoon garam masala
250gms pounds skinless, boneless chicken thighs, cut small pieces
1 large Capsicum Cut into cubes
2 tomatoes, cored and quartered
1/2 Red chili powder
1/2 tsp Kashmiri red chili powder
2 tsp Chicken tikka masala
1/4 tsp Sugar
4 tbsp Refined oil
2tsp Coriander leaves, Freshly chopped
1/4 tsp Black pepper powder
1/2 tsp Garam Masala powder
1 tsp Ginger paste
1/2 tsp Garlic paste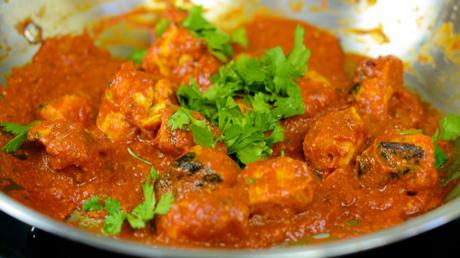 METHOD:
Mix all the ingredients of marination in a large bowl. Now wash the chicken pieces. Then pat dry with a clean kitchen towel. Add the chicken pieces into the marination. Marinate it for one hour. It would be very good if you marinate overnight.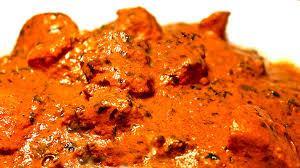 Alternately thread marinated chicken, capsicum and onion pieces onto skewers. Then grill them until golden brown. Bast with oil in between.
Heat oil in a kadai. Then add the chopped garlic. Saute until fragrant. Now add the chopped ginger, onions and capsicum. Then sauté for 2-3 minutes.
Add the grilled chicken pieces, red chili powder, Kashmiri red chili powder, tikka masala, salt and sugar. Stir fry until the masala mingles with the chicken.
When the chicken is almost ready add the chopped tomatoes. Make sure that tomatoes should not turn into pulps.
Garnish with chopped coriander leaves. Serve hot with roti, paratha or any rice preparation. You can also have it as evening snack.