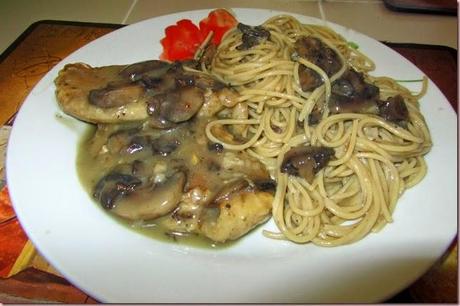 Ciao darlings!,
   Here's my version of a favorite Italian classic dish: Chicken Marsala!  It's flavorful and tasty and boyfriend/fiancé approved!  Try making it and let me know how it goes for you!  Enjoy!

Ingredients: (I doubled this recipe when I made it in these pictures.)
4 skinless, boneless, chicken breasts
All-purpose flour, for dredging
Salt and freshly ground black pepper
1/3 cup extra-virgin olive oil
4 ounces prosciutto, thinly sliced
8 ounces mushrooms, stemmed and halved
1/2 cup sweet Marsala wine
1/2 cup chicken stock (or hot water with 2-3 chicken cubes)
2 tablespoons unsalted butter
1 Cup Cold water with 1-2 tablespoons of flour (to thicken)
1/4 cup chopped flat-leaf parsley
1-2 pinches of: Oregano
   Rosemary
   Thyme
1-2 Lemons
Fresh Ginger, shredded (optional)
Directions:
1. Put some flour in a shallow dish and season with a decent amount of salt and pepper; mix together.
2. Heat the olive oil over medium-high heat in a large pan.  When the oil is hot, dredge both sides of the chicken cutlets in the seasoned flour, shaking off the excess.  Place the cutlets into the pan and fry for about 5 minutes on each side until golden, turning once – do this in batches if the pieces don't fit in the pan (or if you're doubling the recipe like I did).  Remove the chicken and keep on a large platter to keep warm.
3. Lower the heat to medium and add the mushrooms and sauté until they are nicely browned and their moisture has evaporated, about 5 minutes.  Season with salt and pepper. 
4. Pour the Marsala in the pan and boil down for a few minutes to cook out the alcohol. Add the rosemary, oregano, thyme, fresh lemon juice, and shredded ginger.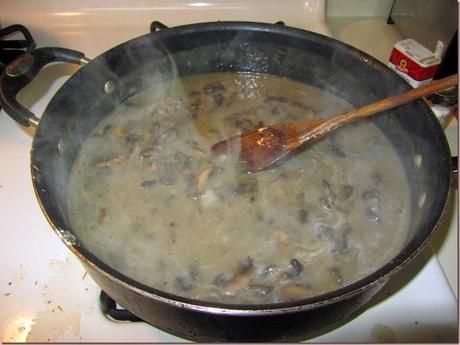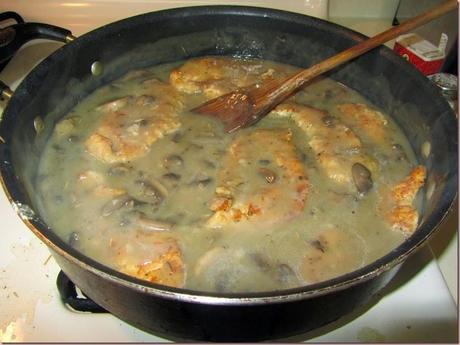 5. Then, add the chicken stock (or hot water/chicken cube mixture) and simmer for a minute to reduce the sauce slightly.  Stir in the butter and return the chicken to the pan; simmer gently for 1 minute to heat the chicken through.  Season with salt and pepper and garnish with chopped parsley before serving.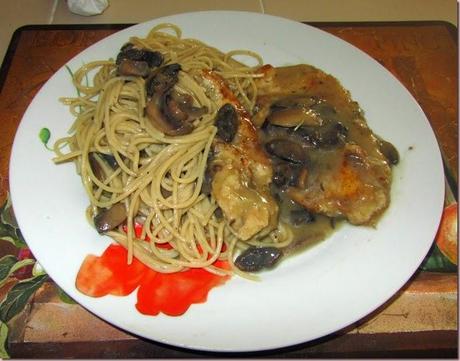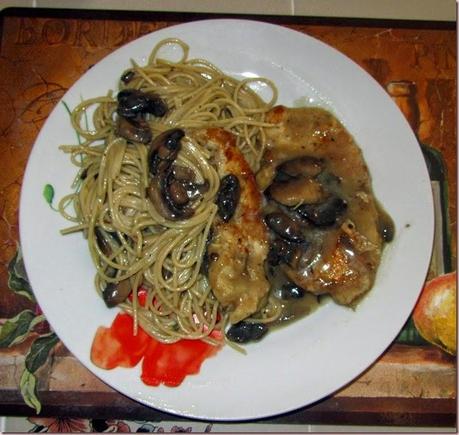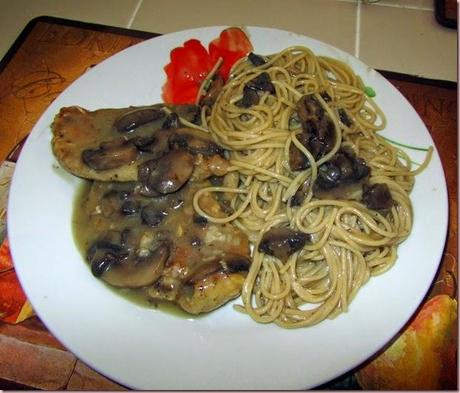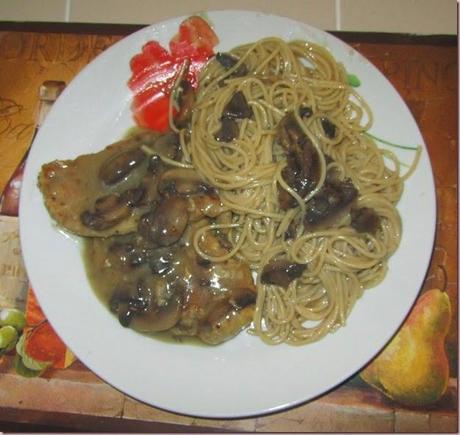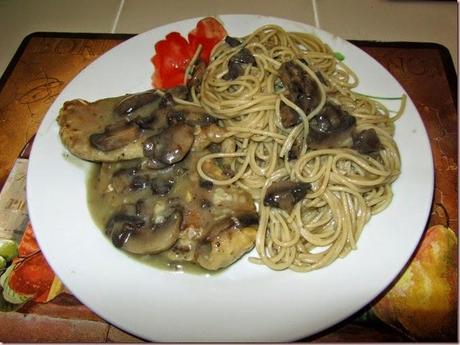 ♥♥ Xoxo Gabriella