Time for another family favorite recipe.  This is a Filipino version of the famous one-pot dish.  We like making this with lots of sauce and potatoes.  I love the creaminess and richness of the sauce plus the unique flavor and spiciness of the curry.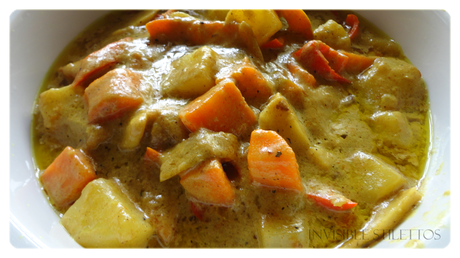 You will need the following:
1. Chopped ginger
2.  Sliced onions
3.  Curry powder
4.  Butter
5.  Potatoes, peeled and quartered
6.  Carrots, , peeled and quartered
7.  Chicken
8.  Coconut milk
9. Red bell pepper

Place butter in a pan and let it melt.  Add ginger and onions.  Saute until the onions become translucent and the ginger releases its aroma.  Add in your chicken and fry for a few minutes.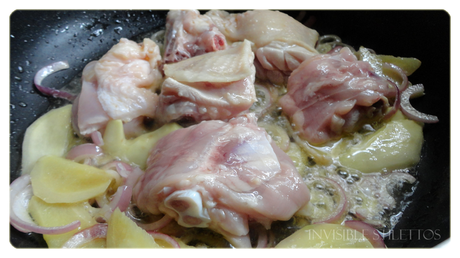 Once the chicken is slightly brown but not thoroughly cooked, add in the coconut milk.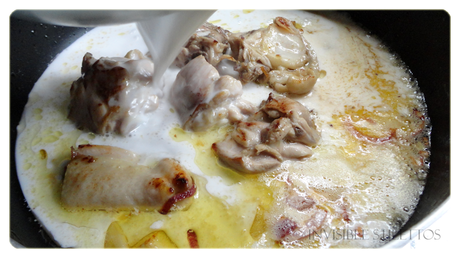 Add in the curry powder and stir thoroughly.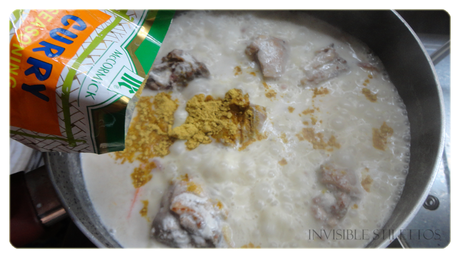 Let it simmer for a bit then add the potatoes, carrots, and bell pepper.  Cover and cook under low heat.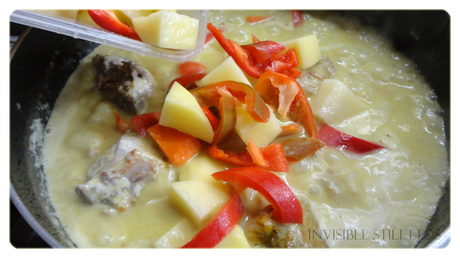 You are done! Pass the rice please :)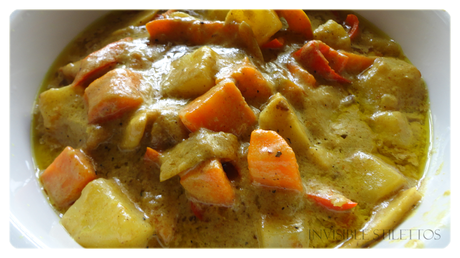 Yummy to the tummy!