I didn't know that there was a Chicken Charlie in Malate, Manila until I accidentally discovered it aboard a jeepney en route to Sta. Ana, Manila where I was to take a connecting jeepney to our house in Makati. Anyway, I wanted to try Chicken Charlie, but I really thought they only had a branch in Banawe, Quezon City. And so right on the same week, I went back to Adriatico to finally get a taste of their double-fried chicken wings. Read more…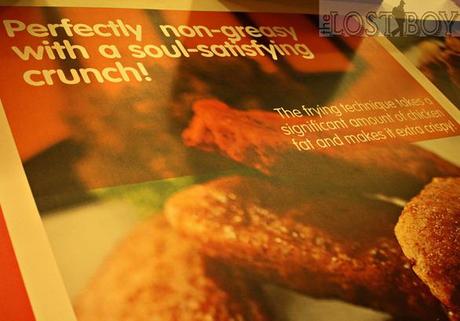 Inspired by the same technique used by chicken joints in South Korea and the US, Chicken Charlie is actually the first double fried chicken here in Manila and the entire Philippines when it opened in 2010. Named after the father of the owner Ifore Yu, Chicken Charlie grew from a singular branch in Quezon City to its current five branches.
We started off by getting an order of yam fries, which is affordable at 29php. Well, it's your good ol' kamote fries cut into really slightly salted crispy pieces. We were so hungry then that we finished the entire basket quickly.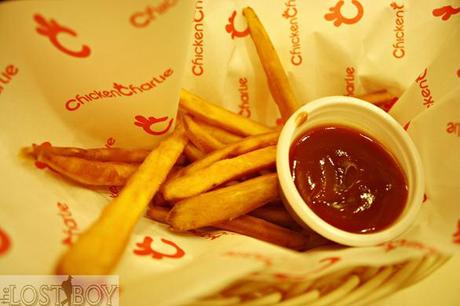 The counter promised us our chicken wings in 20 minutes. That's a long time, but their chicken is always freshly cooked upon order. Four soy garlic wings sell for only 99php, which is cheaper than their main competitor, BonChon Chicken. They likewise have a hot sweet glaze available.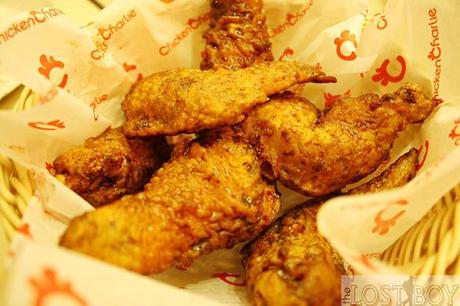 Chicken Charlie's wings have this paper-thin flavorful skin, and their flavorful soy garlic sauce seeps through the tasty meat. It did help that they served the chicken wings freshly-cooked and warm. Suffice to say, they have executed the Korean double-frying technique well, and the complimenting flavors of soy and garlic were there.
I bet some of you would want to know how they compare to BonChon's wings. Well, the two soy garlic glazes have distinct qualities, and they don't taste all the same. Plus, let's just say BonChon uses more glaze than Chicken Charlie. No, I will not pick a winner as I enjoyed both wings, but I did like one over the other by only a little. I won't tell which one, though.
Verdict:
With their good execution of the Korean double-fried chicken technique, Chicken Charlie's flavorful wings are a must try. They have cheap items on their menu as well.
CHICKEN CHARLIE
Branches: Banawe, Quezon City; San Juan; Malate; BF Paranaque; Katipunan, Quezon City
Hours: 11am to 10pm
Contact: +63 2 753 8755 or http://www.chickencharlie.net/
Prices: Four chicken wings at 99php.
The menu is available here.