While GM Kenny Williams has been trying to restock the White Sox's talent stable, it's still painfully evident the team's farm system is one of baseball's most challenged. This NESN article has the White Sox farm system at dead last. Ouch.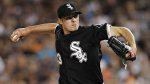 Fortunately, the White Sox might compete this year with some of their young talent. With Nestor Molina, Addison Reed, and Dayan Viciedo set to potentially make big contributions this season, the Sox farm system might have a couple of years to be re-tooled. Here's a guide to the White Sox's top 15 prospects, via Fangraphs.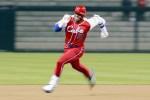 The White Sox, who have been somewhat of a destination for the game's top Cuban talent, are apparently in the mix for 25-year-old Cuban slugging sensation, Yoenis Cespedes.
Here's a 17-minute video highlighting Cespedes' skills and workout regimen
.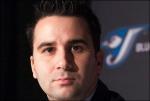 After hiring the Toronto Blue Jays' internationl scout, Marco Paddy, the White Sox and Paddy have signed 16-year old right-handed pitcher, Luis Martinez. From Venezuela, Martinez has already been clocked at 92 mph with his fastball.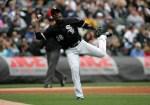 For those going to
SoxFest 2012
in a couple of weeks, Pablo Ozuna will be making an appearance, along with others. Ozuna, who was a role player on the White Sox's 2005 championship team, hit three home runs in his career and posted a lifetime .677 OPS. Ozuna is also noteworthy for being suspended 50 games in 2009 for using performance enhancing drugs while playing in the Phillies' organization.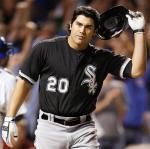 For White Sox fans bummed about Carlos Quentin being dealt to the San Diego Padres this offseason, or for fantasy baseball players looking for a late round steal, the math wizards and readers at Fangraphs project Quentin to hit 26 homers in 2012, despite him playing in pitcher-friendly Petco Park.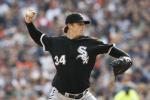 With the New York Yankees bolstering their rotation with a
trade Friday that sent young gun Michael Pineda to the Bronx
, White Sox pitcher Gavin Floyd can mark one more team off the list of potential suitors for the Sox right-hander. The Yankees also acquired Hiroki Kuroda to fill out their rotation.
With the disaster that is John Lackey
sitting out 2012 after having Tommy John surgery, the Boston Red Sox may want to counter the Yankees' recent pitching acquisitions by trading for Floyd.
-James Kries