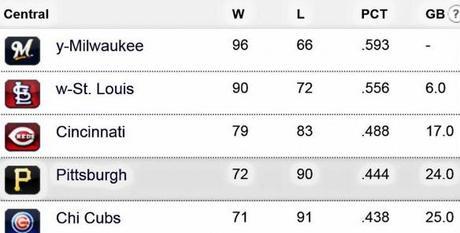 While the new baseball brain trust at Clark and Addison has been relatively quiet this offseason, the rest of the Chicago Cubs' division rivals have been experiencing a tumultuous winter.
Team president Theo Epstein and new general manager Jed Hoyer didn't pull off any big free agent signings during last week's winter meetings, but they did test the waters by reportedly making some offers to some of baseball's star free agents, including Albert Pujols, who eventually signed a 10-year contract with the Anaheim Angels.
The Cubs are obviously trying to avoid deals similar to the immovable, long-term deals that have crippled them the last few years. The Pujols deal with the Angels will pay him $254 million over 10 years, and give him power to veto any trades. Pujols will be 42 years old when his contract expires.
Pujols didn't bite on the Cubs' short-term offer, but more importantly for the Cubs, he will be taking his considerable talents to the American League.
Another NL Central rival will also be weakened because of free agency this offseason. The Milwaukee Brewers, who made the playoffs in 2011 on the strength of first baseman Prince Fielder's .981 OPS performance, will not be re-signing Fielder. Rumors have only been intensifying in recent days that Fielder may even sign with the Chicago Cubs.
Fielder, who will turn 28 in May, probably isn't looking for the long-term security that Pujols has sought. He will get paid big money, however, and most likely will look for a four or five-year deal based on his relatively young age.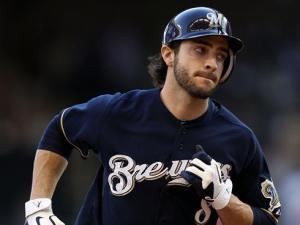 The Brewers will have a big hole at first base if Fielder goes elsewhere, and on opening day next season, they also might be without the services of last year's NL MVP, Ryan Braun, for an extended period of time. It has been reported that Braun tested positive for synthetic testosterone in October, and will be facing a 50-game ban in 2012 if his appeal is unsuccessful.
The Brewers will be considerably weakened without their two slugging stars of 2011, and the Cubs might even take one of them off of their hands.
The St. Louis Cardinals couldn't get Pujols to accept a hometown discount, and they will also be doing battle with a rookie manager, Mike Matheny. After winning his third World Series title last year, longtime Cardinal manager, Tony LaRussa, decided to call it a career.
The Cincinnati Reds are still being managed by Dusty Baker and his relatively poor pitching management skills. The Houston Astros and Pittsburgh Pirates continue to be in a perpetual rebuilding mode, with the Astros preparing for their last season in the National League.
The Cubs might not make any waves this offseason beyond trading for the likes of David DeJesus and Ian Stewart. With expensive excess baggage such as Alfonso Soriano, Carlos Zambrano, and Rodrigo Lopez, the Cubs will likely try and win on a budget the next few years. Epstein and Hoyer will try and build up the farm system while being somewhat frugal when it comes to free agents, unlike the Florida Marlins' bid to win it all with their checkbook.
Even if the Cubs had chosen to stand pat with their 2011 team model, the changing landscape in the NL Central division is already giving hope to Cub fans hungry for a championship.
-James Kries