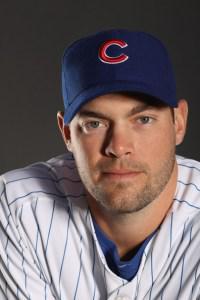 The Chicago Cubs have traded left-handed reliever Sean Marshall to the Cincinnati Reds in exchange for starter Travis Wood and two minor league players, according to ESPN Chicago's Bruce Levine. Trade rumors involving Marshall began popping up Tuesday night, and the Cubs pulled the trigger today, sending one of the better relievers in baseball to their division rivals, Cincinnati.
With Marshall becoming a free agent next year, the Cubs and their new front office are looking to get younger, as well as shed payroll.
The Cubs will get third-year pitcher, Travis Wood from the Reds. Wood pitched well his rookie season, but took a step back in 2011, a year which saw him spend some time in the minor leagues to work on his game.
No official annoucement has been made as of 4:00 pm about the details of the trade, including which minor league prospects will be coming to the Cubs.
-James Kries