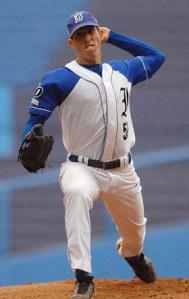 While the Chicago Cubs have yet to land the much discussed Cuban prospect, Yoenis Cespedes, they did sign another Cuban free agent, 19-year-old left-handed pitcher, Gerardo Concepcion. The Cubs gave Concepcion a multi-year deal worth a reported $7 million this past week. Concepcion finished last season in the Cuban league with a 3.36 ERA and was named Rookie of the Year in the Cuban National Series. He has a low-90′s fastball with a curveball and change-up. Fangraphs and Baseball Prospectus writer Kevin Goldstein think the Cubs have overpaid for Concepcion, an apparent reaction to the impending cap on international signings which was a stipulation included in the new collective bargaining agreement. They also project Concepcion to be nothing more than a back of the rotation starter. Regardless of his apparent value, Concepcion is an exciting young prospect and is still developing his skills.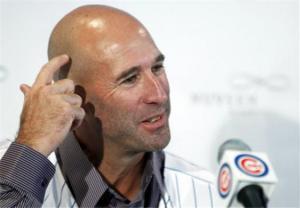 Former Cubs manager Mike Quade took exception to comments made by new Cubs skipper Dale Sveum. The Chicago Sun-Times reached Quade for a reaction to Sveum, who when hired, said the Cubs lacked effort and focus last season. While that's not necessarily ground-breaking news or even a shot at Quade, Sveum is looking to carry out the Cubs' new organizational philosophy, which emphasizes effort, discipline, and accountability. Quade told the Sun-Times that he disagrees with Sveum's portrayal and said that even the notoriously lackadaisical Aramis Ramirez ran out most grounders last year. While Quade struggled with how to handle Cubs potential superstar, Starlin Castro, and his constant mental lapses in the field,
Sveum has made it clear that things are going to change in the Chicago dugout this season.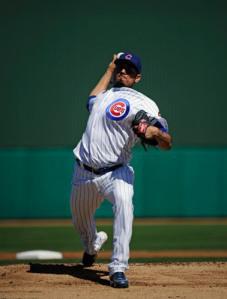 The Cubs and ace pitcher Matt Garza agreed to a deal last week, avoiding an arbitration hearing for the 28-year-old right-hander, who was looking for an annual salary north of $10 million. The agreement was for a one-year deal worth $9.5 million, and leaves only Alfonso Soriano and Ryan Dempster as players making more than $10 million per season, a marked change from the Cubs' free-spending ways under former Cubs GM Jim Hendry. With Garza staying, the Cubs hold onto the talented starter who put up an ERA of 3.32 and a SO/9 of 9.0 in his first season with the Cubs. Garza will join Dempster, who has yet to be traded as has been rumored, at the top of the rotation, which will be filled out by Randy Wells, Paul Maholm, and Chris Volstad.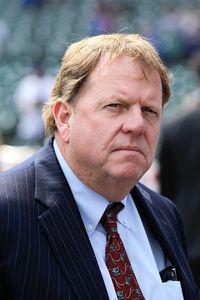 Speaking of Jim Hendry, the Cubs' former general manager has landed a job in the Big Apple, signing on with the New York Yankees as a scout. Hendry will also be tasked with various projects at the major-league and minor-league levels. It's good to hear that Hendry landed a job with one of the world's most successful sports organizations. Hendry, despite some questionable moves over the years as GM with the Cubs, appeared to be a nice guy who has paid his dues over a baseball career that has spanned almost 30 years. While it sounds like Hendry will be busy as a scout, Yankees GM Brian Cashman will hopefully hide the team
checkbook
when Hendry's around.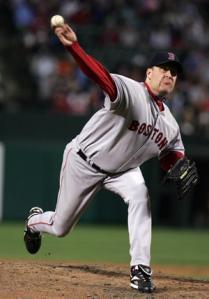 While many baseball fans may disagree with his politics and
outspoken comments
, nobody can deny former pitcher Curt Schilling's excellent postseason success. For his career, Schiling was 11-2 during the postseason, with an ERA of 2.23 and a 0.97 WHIP. He enjoyed three World Series championships with the Arizona Diamondbacks and Boston Red Sox. 
Schilling thinks the Cubs are in for a good run
under new president, Theo Epstein. Epstein brought Schilling to the Red Sox before the 2004 season when they won their first championship in 86 years. Schilling was on ESPN 1000′s Waddle and Silvy show, based out of Chicago, and told them that the Cubs are a good bet for a championship within the next five to ten years. From the mouth of the man who wore the famed bloody sock in the 2004 ALCS, Schilling expects great things from the Cubs.
-James Kries