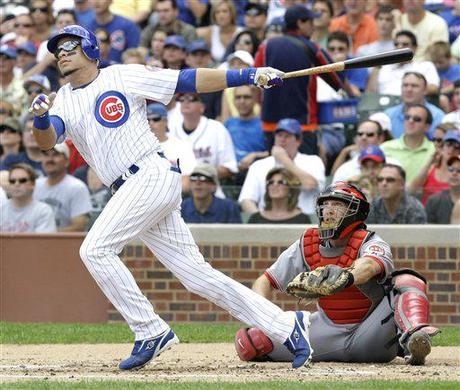 Former Cubs third baseman Aramis Ramirez signed a three-year, $36 million contract with the Milwaukee Brewers Monday. Ramirez, who played nine seasons for the Cubs, will stay in the NL Central, playing only 90 miles north of Wrigley Field.
Even before the Cubs overhauled their front office this offseason, it was apparent that Ramirez would no longer be a Cub in 2012. The Cubs completed a trade last week with the Colorado Rockies which included third baseman Ian Stewart, who will be a relatively inexpensive replacement for Ramirez.
During his time in Chicago, Ramirez was one of the Cubs' most productive third basemen ever, hitting 239 home runs. Ramirez also hit three home runs for the Cubs in the 2003 NLCS against the Florida Marlins, including a road grand slam in Game 4.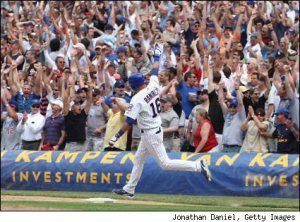 While he put up steady numbers for the Cubs, Ramirez wasn't without faults. He was often criticized for his lack of effort at times, as well as his declining defensive skills.
The Brewers will be desperate for power in 2012 with the eventual loss of slugging first baseman Prince Fielder, and the potential 50-game suspension of MVP outfielder Ryan Braun. While Ramirez enjoyed some All-Star-caliber seasons with the Cubs, he also suffered some major slumps when the Cubs needed him the most.
Following a career year in 2005, former Cubs first baseman Derrek Lee broke his wrist in April of 2006, ending his season. Ramirez posted a miniscule slugging percentage of .394 in April, and an on-base percentage of .296 in May, helping place the Cubs in a big hole that they never crawled out of that season.
Ramirez was never flashy, and carried himself in a quiet manner, rarely making waves in the locker room. While his persona never indicated that he was driven by winning championships, he was a steady, productive presence for the Cubs for nearly a decade.
-James Kries