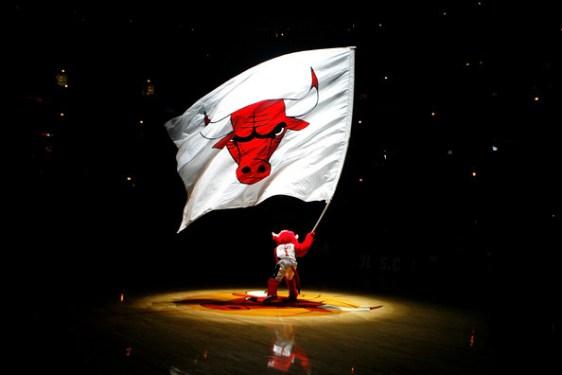 The Chicago Bulls beat the Miami Heat 101-97. Heats 27-game winning streak is over!
The Miami Heat (56-14) enter tonights game on a 27 game win streak, 2nd all time.  The Chicago Bulls (38-31) looking to improve their playoff position (currently 5th) with a win.
The Chicago Bulls lead for the entire game until a sloppy third quarter allowed the Miami Heat to get their first lead of the game.  The Bulls had lead by as many as 13 points prior to halftime.  The Heat went on a 13-3 run in the third to take a one point lead.  Back and forth action continued until the Bulls started pulling away again.  Being helped by Luol Deng's back-to-back three's.
The game started getting a little chippy late in the fourth quarter with Lebron James getting fouled hard, making 1 of 2 free throws.  James then got called on a play in which he got screened and extended his elbow.  The Bulls were able to match the Heats shots.  Were able to control the flow of the game which lead to them pulling away in the fourth.  Butler, Deng and Gibson all made key shots in the fourth.
The Chicago Bulls were lead by Luol Deng who scored 28 points, grabbed seven rebounds and had two steals.  Jimmy Butler had a huge dunk in the third over Chris Bosh and a deal sealing layup over Lebron James late in the fourth.
The Miami Heat were lead by Lebron James who scored 32 points, racked in seven rebounds and had four blocks.
The Chicago Bulls proved to be a major contender being able to play against anyone and win.  Tonights win proves nothing less if anything it shows they do not need D. Rose to win key match-ups.