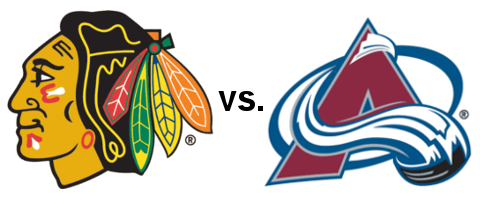 The Chicago Blackhawks look to extend their points streak to 25 with a win at Colorado.
The Chicago Blackhawks (21-0-3) travel to "The Mile High" to take on the Colorado Avalanche (8-10-4).
The Blackhawks look to continue their NHL record point streak to start a season.  It looked as if they would lose the point streak in their last two games.  A late goal by Patrick Kane to send the game into overtime against the Detroit Red Wings.  Dan Carcillo score a last minute goal for the win against the Avalanche just two days ago.
The Avalanche are 1-2-2 in their last five games.  They were up 2-1 against the Hawks until Carcillo's goal.
Patrick Sharp looks to be sitting out with a shoulder injury and could miss some time.  Ray Emery looks to continue his streak to 11 wins this season without a loss.