It is officially fall, and Halloween is right around the corner. To get in the spirit, we thought we'd share two pumpkin DIYs to help spruce up your home for October! We used craft pumpkins from Michael's, but both projects work great with real pumpkins too.
Black tribal pumpkin
This one is super easy and fast to make (especially because Michael's stocks an already painted black pumpkin). Start by coloring in the stem of the pumpkin with gold permanent marker. Then, simply use the gold marker to draw vertical lines in the creases of the pumpkin from the stem to the bottom. Once the lines are finished, add the tribal design consisting of sets of three triangles and tiny dots.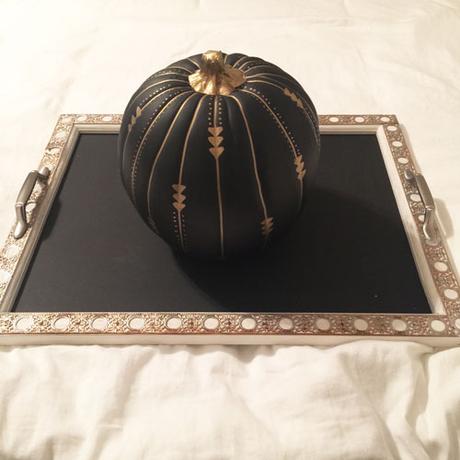 Materials
Green "eek" pumpkin
This pumpkin takes a little bit more time but is so worth it. Start by painting the pumpkin with the acrylic paint (note: this took me about 5 or 6 coats of paint). Once the paint dries, color in the stem of the pumpkin with a good permanent marker. Next, use a pencil to write your word out on the pumpkin. The shorter the word, the clearer it will be when it's finished. Place the gold thumbtacks along the traced word and to embellish the top of the pumpkin where it meets the stem.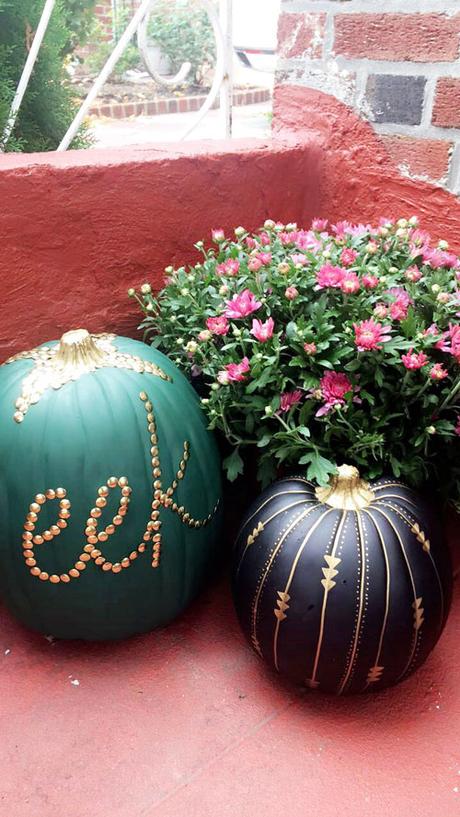 Materials: