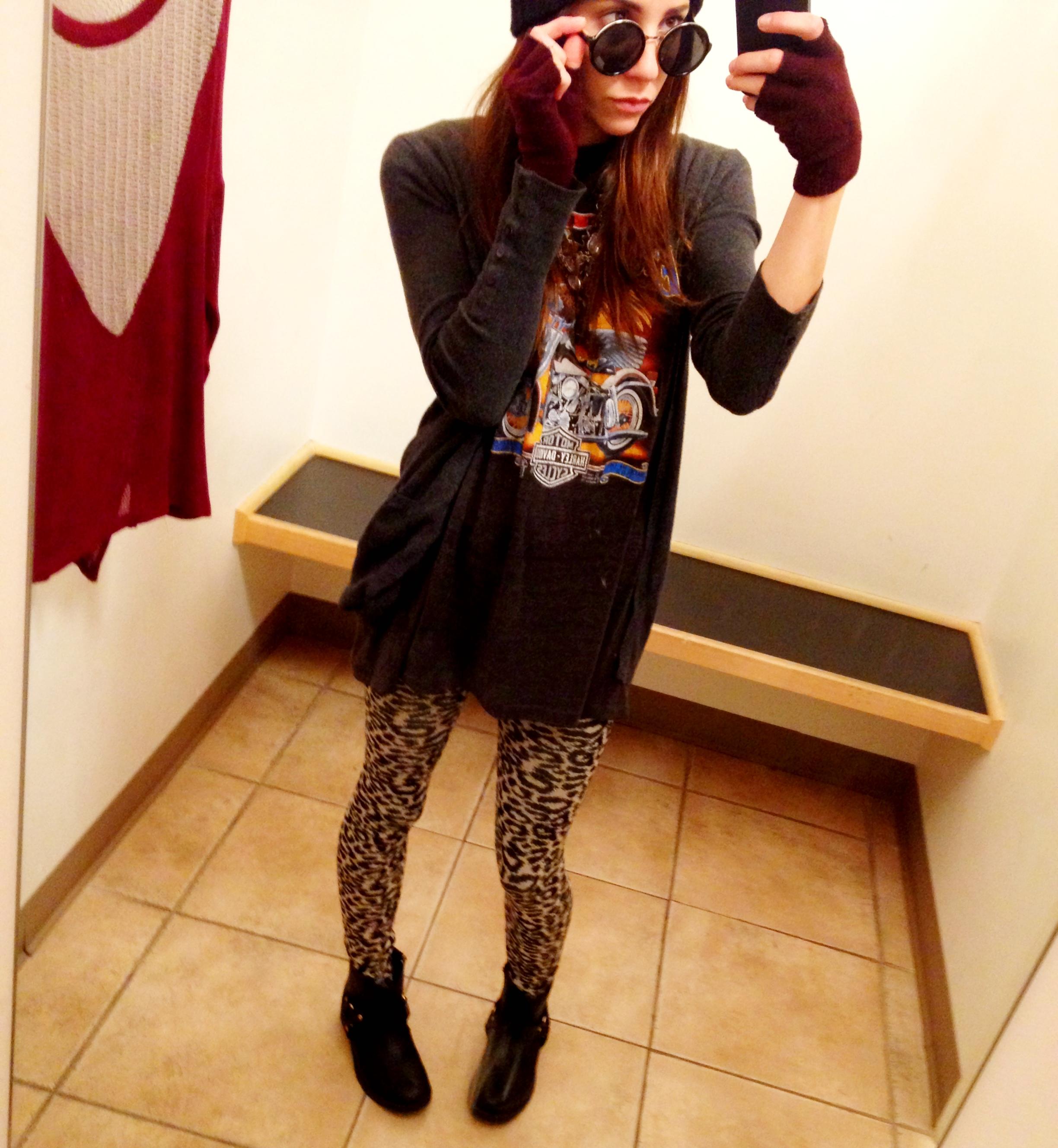 + dressing room selfies, cause why not? +
Let me start by saying I am realllly looking forward to the holidays coming to a close. They are fun, for a little. Now they are just getting in the way of life. So over it. 2013, brinnng it.
As for my current uniform. I am growing quite accustomed to wearing leggings, boots, some sort of tee, my beanie, and my new circle sunnies. I always mix it up (of course), but it most likely will include those pieces. It's easy, cute, and comfy- which is big in my life right now. Cold weather makes me want to be comfy just about all the time. Jeans seem miserable to me for some reason.
Not to mention, when winter hits, my house gets incredibly cold. Not kidding, it is like 10 degrees colder than outside ALL OF THE TIME.  I am thinking it's about that time to pull out my one piece jammies from last year. Oh how I have missed them.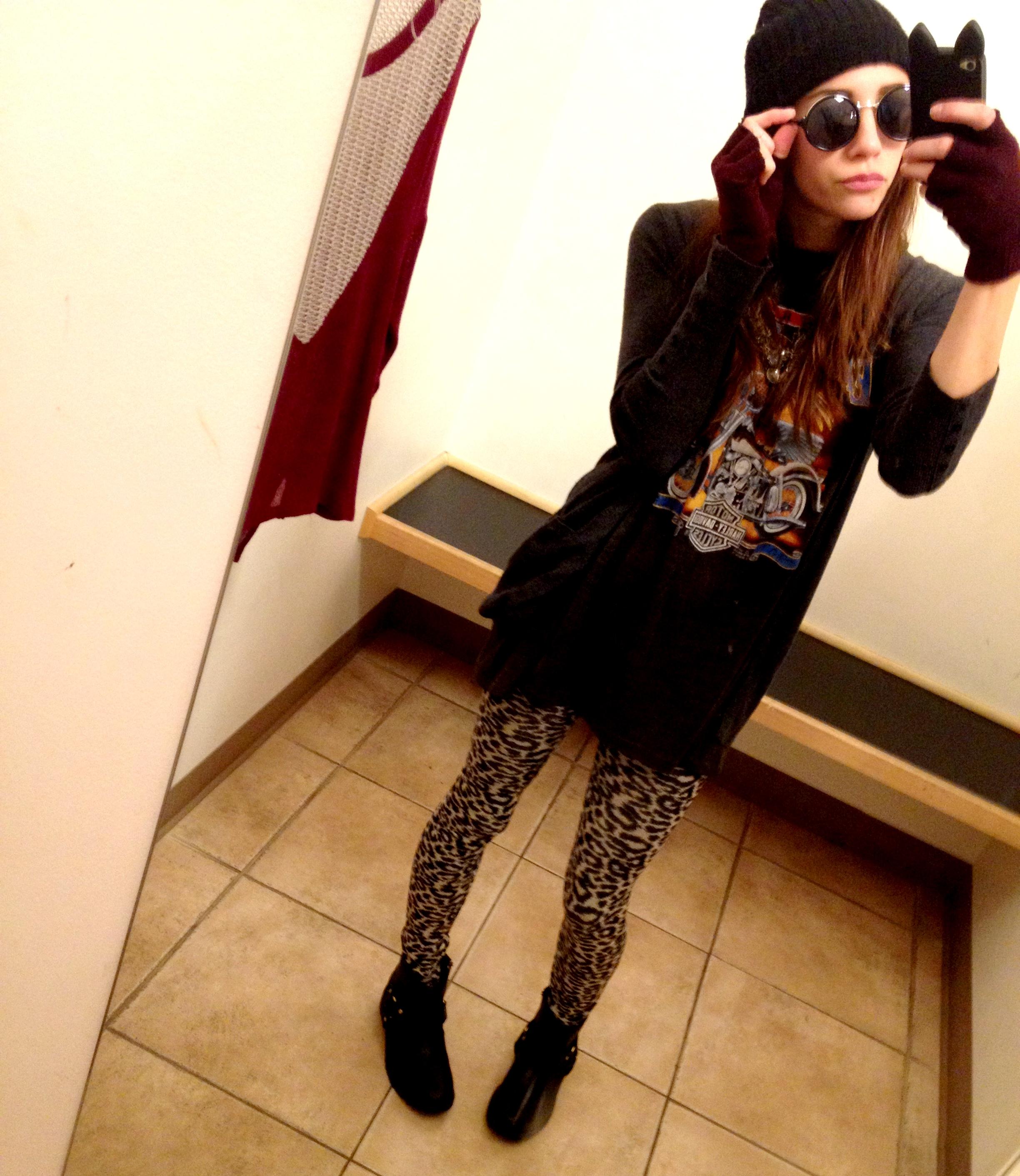 + Get The Look: leopard leggings (similar), gray cardi (similar), vintage Harley Davidson tee (similar), black ankle motorcycle boots (similar), fingerless glove (similar), black beanie found here, circle sunnies found here. +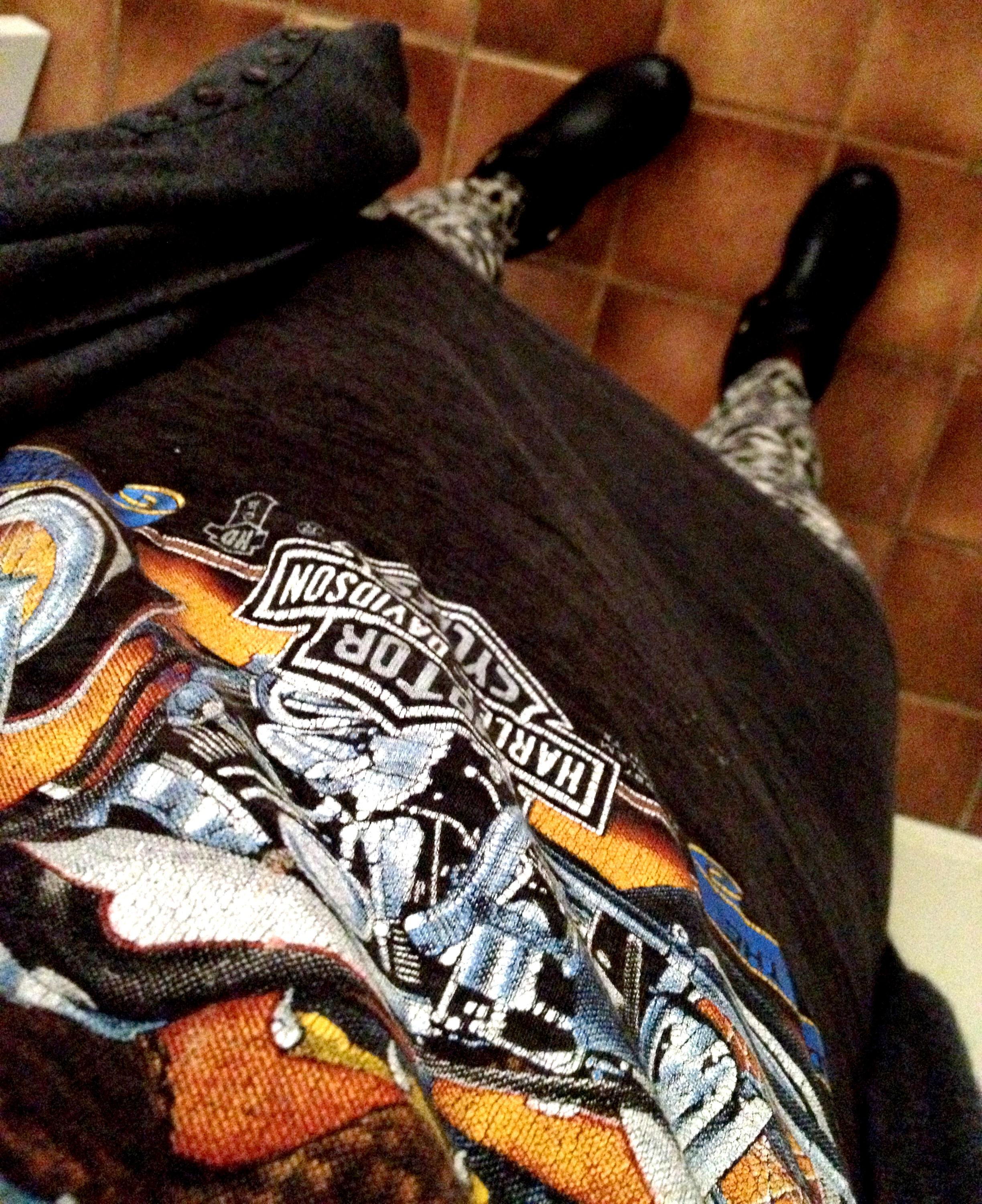 + I can't help my vintage Harley tee addiction. I hate when shit I liked forever gets trendy, but oh well… not giving up my Harley collection for anything. Best part about all of them is that they are soooooo incredibly worn in and soft, like buttah (as my mother would say). +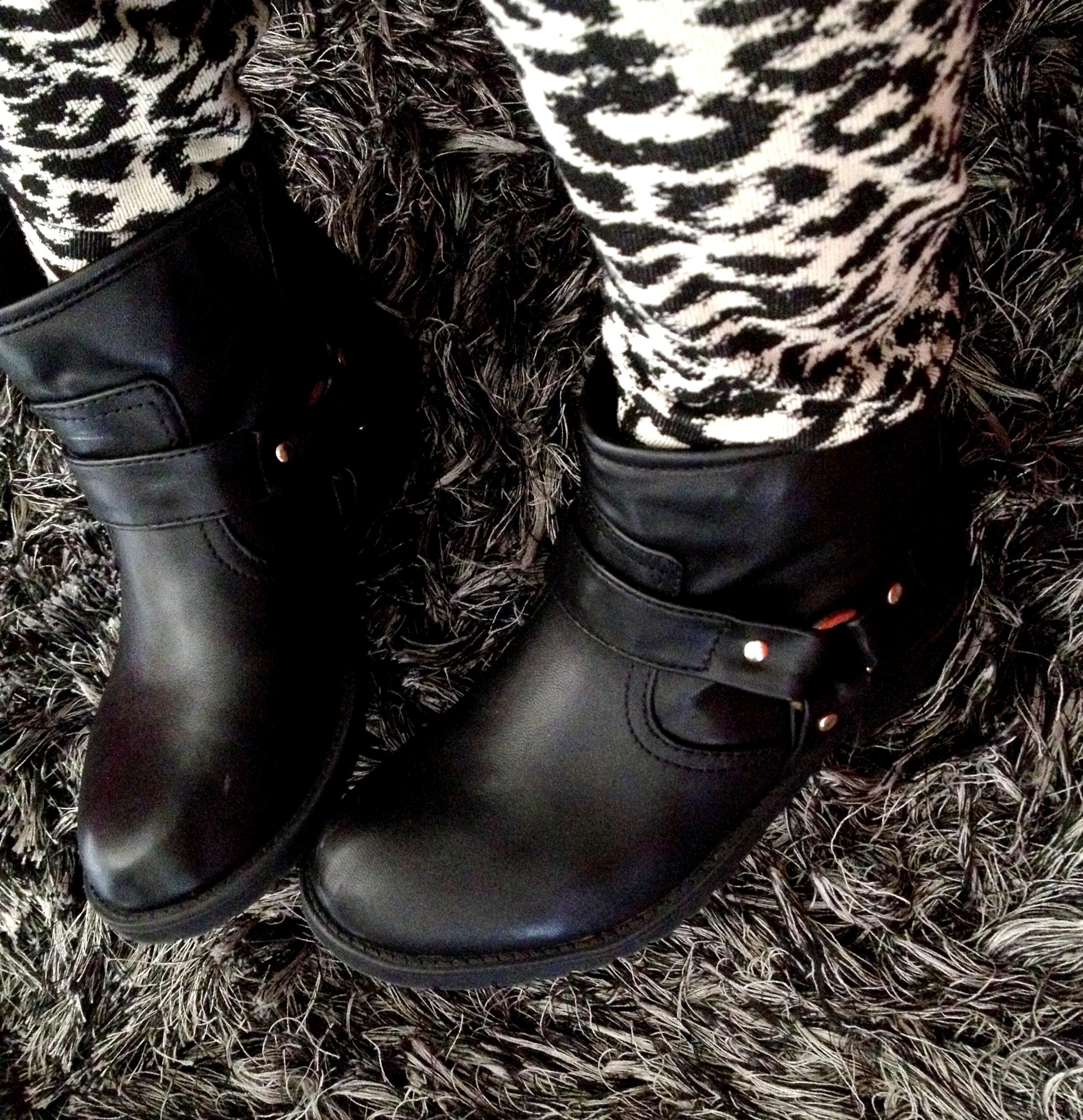 + I have bought 5 pairs of black boots in the past 2 weeks, which I know is completely ridiculous. Yet when I saw these ankle motorcycle boots, I couldn't say no. +