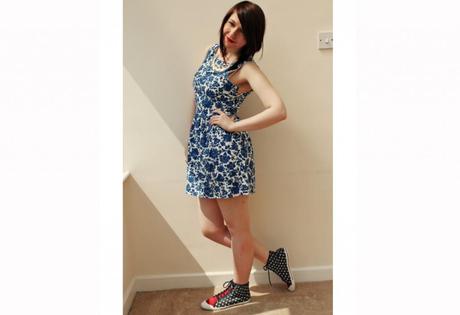 Hi guys! It's Charlotte from girl next door fashion blogging for you today! I wanted to show off these amazing stars and stripes hi tops I received from Republic a few weeks ago, as it's finally nice enough to wear them! I love all things American – I spent my year abroad last year living in Minnesota and I'm going back to the States in two weeks to spend my summer working as a lifeguard in New Jersey. I'm also really excited to go back this summer because not only am I going back to see my friends in Minnesota, but I'm also embarking on a 22 day road trip from New Jersey to San Francisco. I'm so excited! So, you can imagine the minute I saw these trainers I had to have them!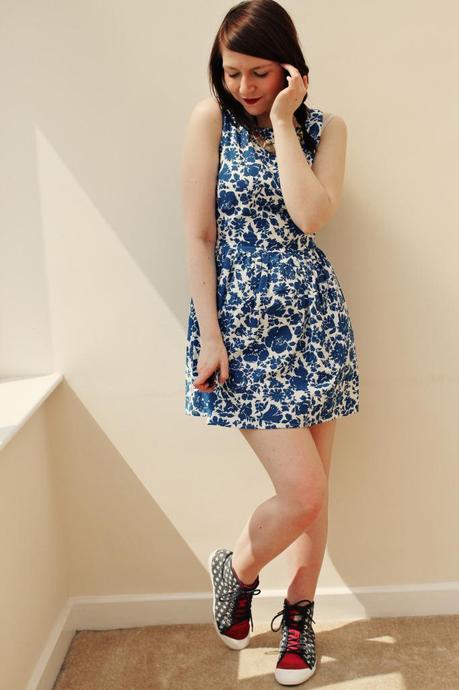 I decided to pair these trainers with a pretty floral dress for a bit of print mixing and also to add a fun edge to a girly dress. I seriously love print mixing, especially in the summer as I find fashion blogging gets a bit boring in the summer when it's too hot to layer- it's hard to keep your outfits interesting!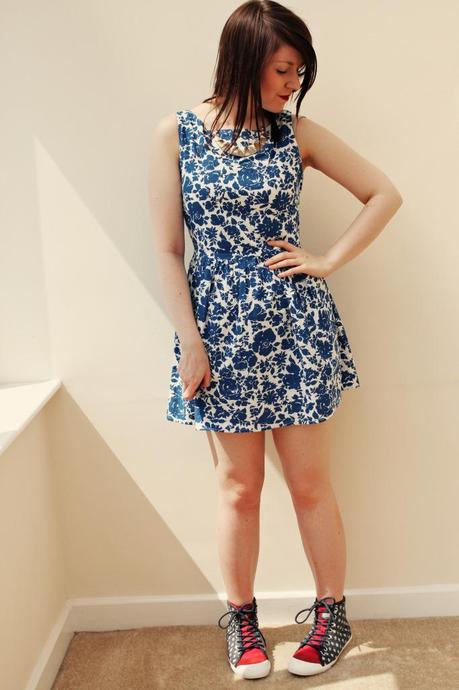 I guess this kind of print mixing is a little controversial and doesn't really "go", but I think it's fun!
Charlotte x