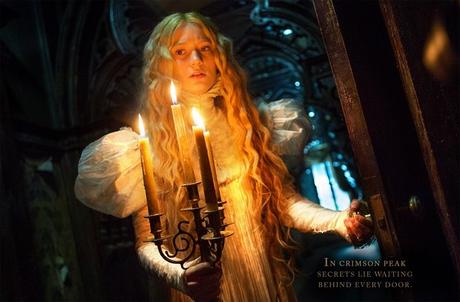 A set of dark and mystery filled posters have been released for Guillermo del Toro's upcoming fantasy drama-thriller Crimson Peak. The posters gives us a closer look at the main cast of the film, including Tom Hiddleston, Charlie Hunnam, Mia Wasikowska, and Jessica Chastain.
Synopsis -:
Legendary Pictures' 'Crimson Peak', a co-production with Universal Pictures, is a haunting gothic horror story directed by the master of dark fairy tales, Guillermo del Toro (Pan's Labyrinth, Hellboy series, Pacific Rim), written by del Toro, Matthew Robbins and Lucinda Coxon and starring Mia Wasikowska, Jessica Chastain, Tom Hiddleston and Charlie Hunnam. In the aftermath of a family tragedy, an aspiring author is torn between love for her childhood friend and the temptation of a mysterious outsider. Trying to escape the ghosts of her past, she is swept away to a house that breathes, bleeds…and remembers.
Crimson Peak hit theaters on October 16th. Check out rest of the posters and the trailer after the break.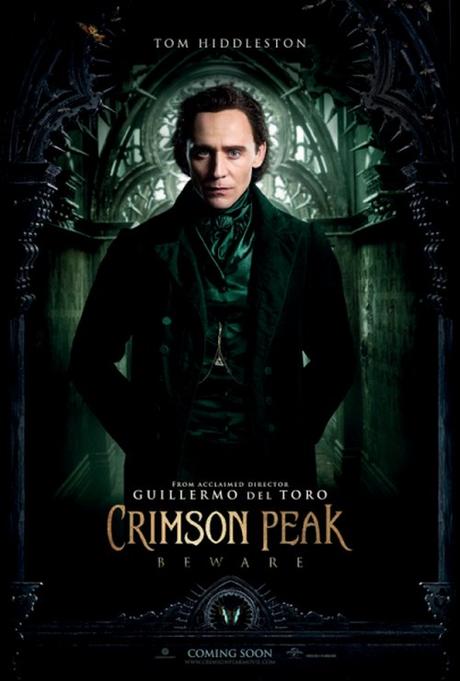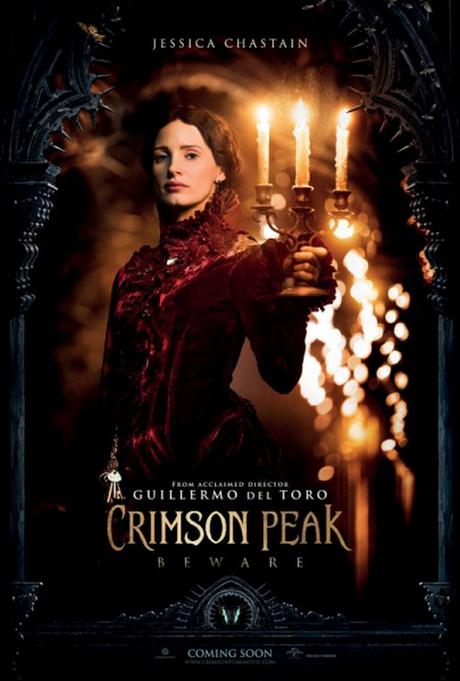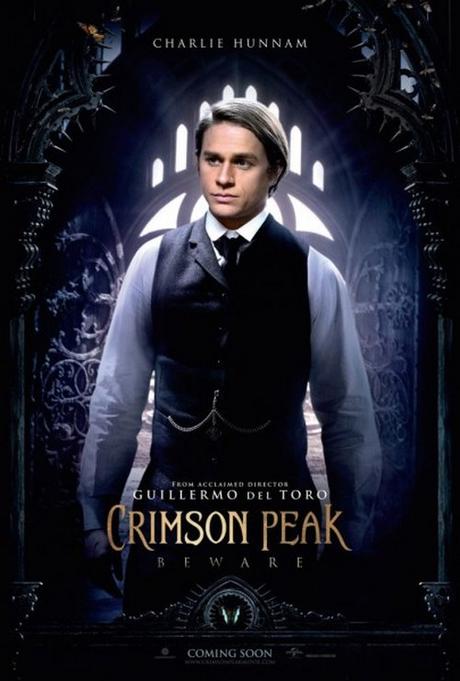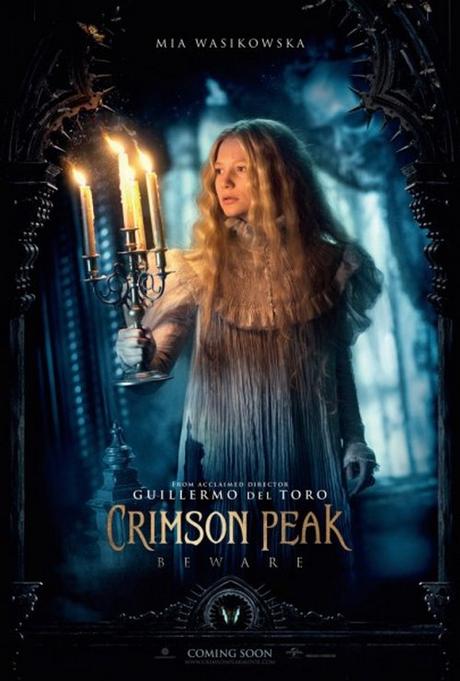 (Via: Collider )