Luke and I were invited to a pool party which turned into a house party due to the rain. So my outfit had to be altered greatly.
Instead of a polka dot bandeau bathing suit top and high waisted shorts. I had to improvise.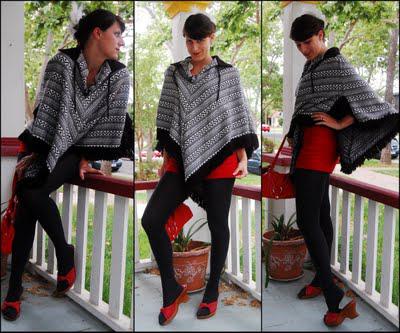 Gray tights, red Bebe shorts (Freestyle $15), Born heals (Crossroads $15), white lacy button up blouse (thrifted), black and white poncho (eco thrift $1.45). Everything is thrifted or second hand except the tights. The poncho was warm and cozy and still stylish with the short shorts.