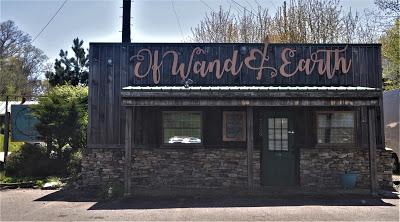 I have passed this little building weekly for the past forty some years. When we first moved here, it was a white-painted cinderblock workshop for a fella who did welding and  fabrication of things like roll bars  . . .
Then he moved on and the new occupants -- a video rental business -- painted  the cinderblocks in excruciatingly bright colors (maybe it was purple and neon green, but I seem to have blocked the memory.) 
Video rental had its day and the building, now tastefully adorned with rock and wooden siding, became the sales office of a nearby pricey gated community.
Came the economic unpleasantness and the sales office became a lawyer's office.
A while later and the building sat empty. Then a few months ago, a sign went up. I was puzzled as to what was on offer here but the place was always closed when I went by.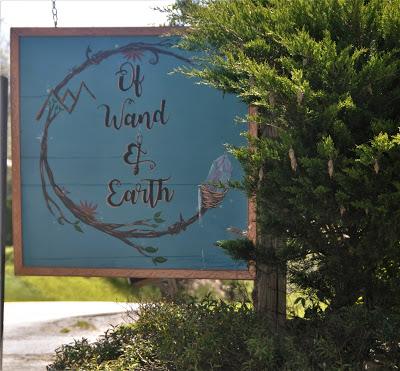 On my trip to the grocery this week, I noticed a chalkboard by the front door and pulled in to take a look. The doors were still closed but the chalk board revealed the latest chapter in this little building's history.
How times have changed!