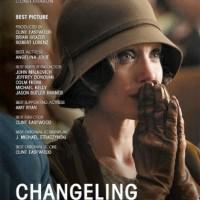 Movie: Changeling
Director: Clint Eastwood
Cast: Angelina Jolie & John Malkovich
Rating: ****
Based on a true story that occurred in the 1920's in Los Angeles, Changeling is the story of Christine driven to confront corrupted LAPD after her 9 yr old son goes missing. Coming from one of the ever charismatic Oscar-winning director Clint Eastwood –a champion in storytelling, the film revolves around the struggle and trauma of a woman powered by self-belief, hope and the audacity to stand up against a system.
In 1928, Christine (Angelina Jolie) bid goodbye to her son Walter and left to work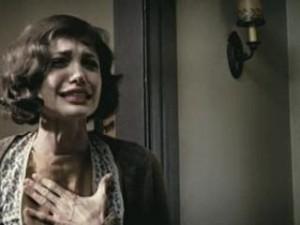 , only to find on her return that Walter has disappeared. The initial search proves futile and local activist Reverend Briegleb (John Malkovich) publicizes the case and comments about the incompetence and corruption in the local police department. However, the police chief James E. Davis (Colm Feore) claims that Walter has been found after thorough investigation. Although, Christine knows it's not her son, she is forced to take him home due to pressure from Captain Jones (Jeffrey Donovan), head of LAPD's Juvenile Division. When Christine tries to prove that Walter is not her son, Jones vilifies Christine as an unfit mother who is mentally disturbed, delusional and locks her up in an asylum. Will Christine succeed in finding her son or not forms the rest of the story?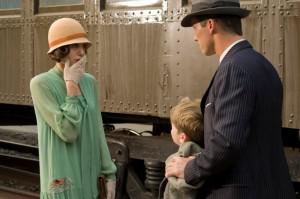 'Changeling' was drawn out of 6,000 pages of documentation from a contact at Los Angeles City Hall (Courtesy – Wikipedia). Clint yet again proves that his films are never boring or deliberately confusing with his assured touch. The role that Angelina portrayed has two sides to it – one of a fighter (against crime) and the other one of a believer. The role of the fighter exposes the hidden side of women, the side many directors have failed to explore while the other side of a believer shows the 'never give up' attitude of women.
Many of Clint films have intelligently brought forth a very strong emotion called 'p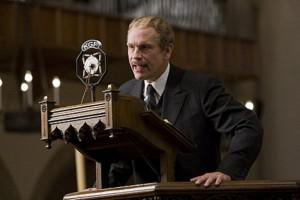 ain'. 'Million Dollar Baby', 'Mystic River', 'Gran Tarino' and 'Letters from Iwo Jima' are few of his films that revolve around pain. Though these films are narrated through a different story, they're linked together by this emotion. Likewise, in 'Changeling' too Clint makes a constant effort to carry the pain of Christine throughout but balances it with hope. Lastly, Eastwood continues to be the director of pick for illustrating crimes and heartache that hits the common human being at will.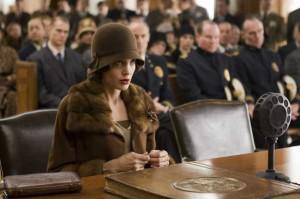 Clint gives Jolie an image makeover in a role presumed tough to execute. Not only Jolie managed to shine in her role, she displayed flawless acting and proves to one and all, she's got more than just naked-body flashing. If you're wondering where's pain in this film then know that it's in Jolie's eyes but not elsewhere? The pain to see an impostor in your own home claiming to be your son is naturally expressed by Jolie. You also see her determination in fighting for truth where she proves that she's fearless with her gestures.
Clint also wrote the score for the film and mind you it was breathtaking. If you hap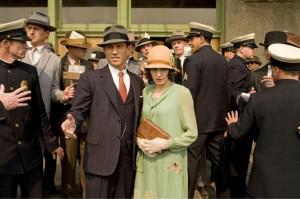 pen to watch the film any sooner or later then do spend extra few minutes pay attention to the score because it elevates the film to maximum heights. Another actor worth mentioning is John Malkovich for his role as Rev. Gustav – the hope bearer in the film. Clint over the years has brought honors for many actors such as Sean Penn, Morgan Freeman, Matt Damon, Hilary Swank and John with this film holds a place in that list.
The luminously recreated 1920s is one of the best I've seen in films. From costumes to vehicles plying the road, everything is simply impeccable and there's one man who holds the credit and we all know who that is.
In essence; 'Changeling' is a grisly tale of human abuse facilitated by abuse of power.